Those who received the Janssen vaccine can request booster dose
The booster shot will be administered at local health centres by appointment only.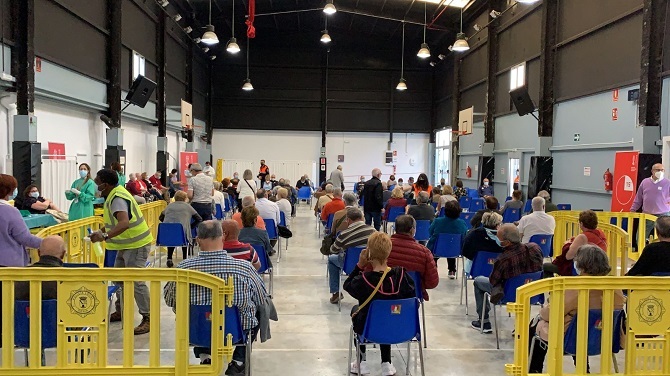 Wednesday 17th November 2021 – ÁLVARO MONFORT with Mike Smith
---
Residents of Xàbia who were vaccinated against COVID-19 with the single dose from the pharmaceutical company Janssen can now request an appointment to receive a booster dose.
As reported by the Ministry of Health, the administration of this additional dose of the coronavirus vaccine will be done in Primary Care and interested parties can make an appointment by calling or attending the Health Centre in person, through the GVA+ Salud mobile application or on the Sanitat website.
The regional health secretary Ana Barceló encouraged those who wish to have the booster shot to request an appointment "to schedule vaccination in the centres, avoid crowds and to make it easier that the shot can be administered in parallel with other vaccination processes such as influenza or booster doses of risk groups."
The vaccine that will be administered to the people who received the Janssen single-dose will be the Pfizer or Moderna, according to the agreement established by the Public Health Commission of the Interterritorial Council of the National Health System last October.
In this agreement, it was established to administer a booster shot to residents over 70 years of age, people from risk groups and residents in centres for the elderly, since these are groups especially vulnerable to the effects of the pandemic and taking into account that they were the first to be vaccinated. The booster dose can be administered at least three months after receiving the Janssen vaccine.
In the Comunidad Valenciana, 210,886 people received the Janssen vaccine (76,873 in Alicante, 36,866 in Castellón and 97,147 in Valencia).
---
Related Link
---

---