The 'purple point' returns to Montgrock Xàbia this weekend
The position will be available to support anyone who feels that they have suffered from sexist aggression during the music festival.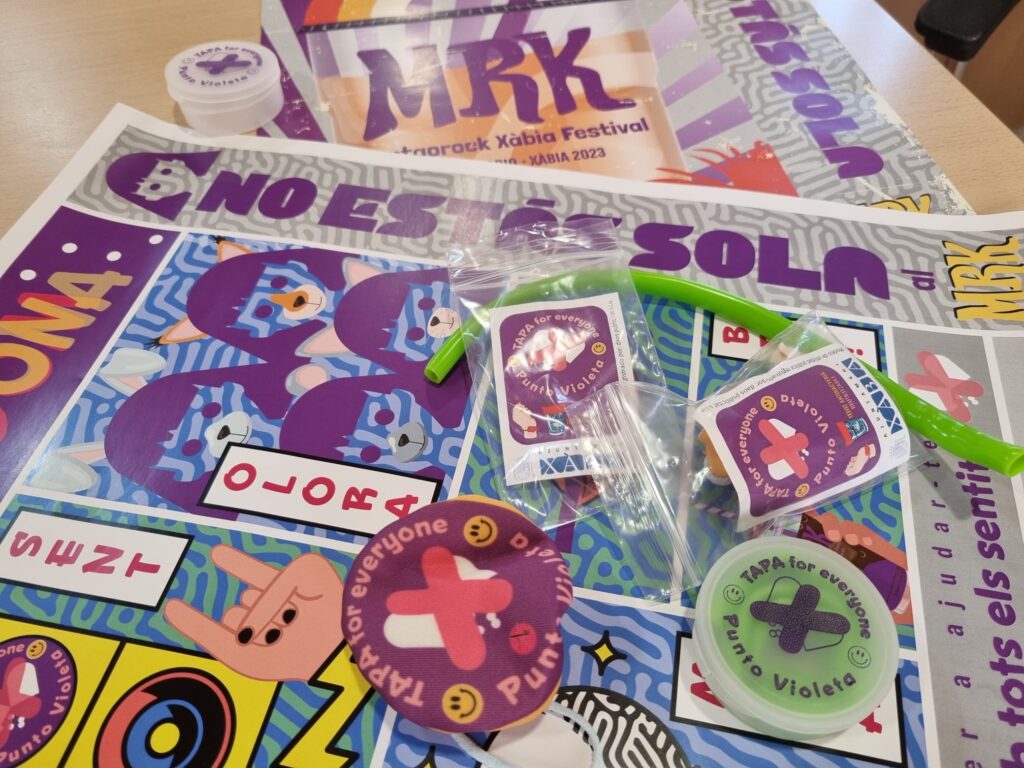 Friday 2nd June 2023
Mike Smith
The Department of Equality in Xàbia will be installing a 'purple point' in the enclosure of this weekend's popular Montgorock Xàbia music festival which will support any person who feels that they are suffering from any type of sexist aggression or those who witness such a situation to safely report it.
The department, led by councillor Montse Villaverde, will also be distributing anti-drug glass covers which have been designed to prevent any illegal substance being dropped into drinks in an attempt to generate a situation known as 'chemical submission'.
The purple point will be located next to the "You Feel Good" stage and will provide support to those who suffer any type of sexist aggression, such as catcalls, insistence after refusals, intimidating looks, insults, touching, etc., as well as a point for those who witness any such aggression or situation to be able to report it. Information will also be offered on equality, gender violence, public harassment, as well as the protocol for action against sexist attitudes and aggressions.
In addition, the 'purple point' will provide an opportunity for photos with the artists who will be performing on the stages at Montgorock Xàbia, thus showing their support for the visibility of the feminist struggle.
The Department of Equality has thanked the organisers of the music festival for its involvement in the right against gender violence and in support of equality. Since 2018, a 'purple point' has been available at the music festival which has helped promote the initiatives to prevent abuse.
---
---