TETMA awarded eight-year contract for rubbish collection and street cleaning
The new contract, worth almost 6 million euros a year, will modernize the service in Xàbia.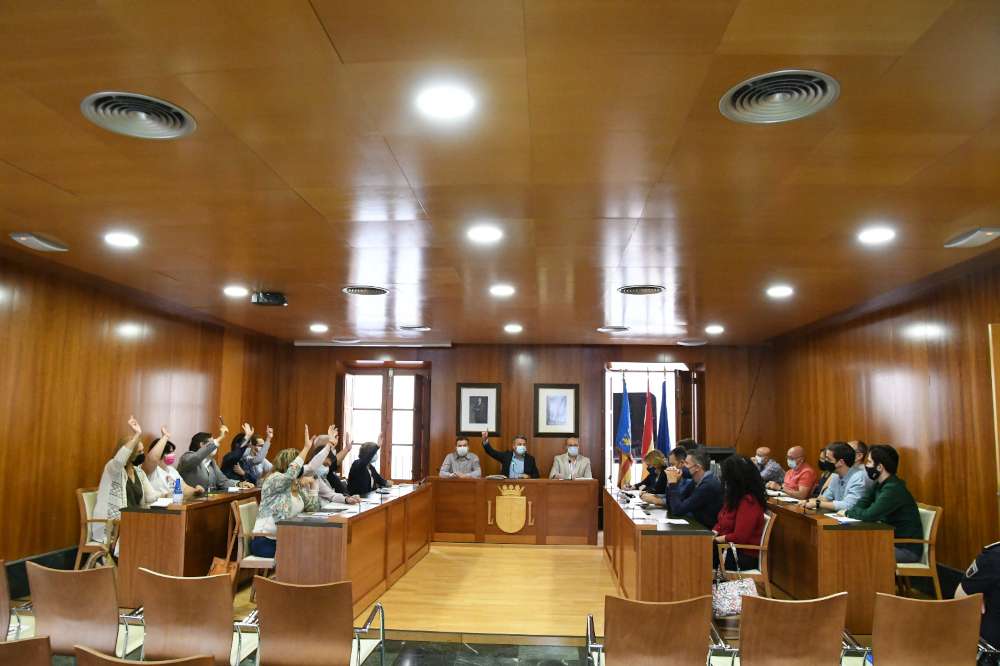 Friday 25th May 2021 – PRESS RELEASE with Mike Smith
---
Xàbia Council has awarded the contract for the collection and transport of solid urban waste, management of the Eco-Parque, and cleaning of public areas and beaches for the next eight years to the Valencian company Técnicas y Tratamientos Medioambientales (TETMA, SA) for an annual cost of 5,939,014.67 euros.
The contract award was confirmed after the council plenary session this morning saw PSPV councillors vote in favour whilst those of PP, Ciudadanos por Jávea, Compromís and Ciudadanos abstained.
Councillor Kika Mata (Services) outlined the huge technical and preparation work carried out for this contract which will provide an obvious improvement and a total modernization of the service which will be gradually implemented over the coming months.
With regards to waste collection, there will be a significant change with the total renovation of the container points, which will become more accessible, be more visually integrated, be better maintained, and provided with a chip system that will allow the contractors to know when a container is full without having to go physically with the trucks. The councillor explained that "this is very important for efficiency in a town with three urban areas … like ours". A fifth container is to be added, which will be only for organic waste, and all the bins will be renewed and the trucks modernized.
The Eco-Parque will also make a leap in quality, with an extension of its opening hours, more capacity, and computerization, adding a mobile eco parque to the service.
The new contract will try to respond to the problems that have been detected in recent years. The green points – the rubbish collection zones – will change completely as their use will be controlled with surveillance cameras and an access control system so that residents use only the one which has been allocated to them according to where they live. An effort is also being made to stop spills by incorporating a specific team for cleaning, surveillance and sanctioning.
The councillor also explained that the service will be improved for the hospitality sector for which a system similar to door-to-door collections for large producers of waste aims to take the pressure off the containers.
The contract also provides environmental education through a specialized team which will be dedicated to raising awareness and promoting recycling and the correct use of public resources as well as encouraging good practices by the professional sectors and tackling anti-social behaviours, such as those related to animal excrement. Some 2% of the total budget is to be put aside for campaigns and pilot projects as well as to provide six composters for schools and events.
With regards to street cleaning, all the equipment will be changed to electrical options, less polluting and much quieter for work at night. High pressure hot water and disinfectant cleaning will be restored and a minimum frequency of street cleaning in the outlying urbanisations will be set for which two street cleaning machines will be dedicated. In addition, machinery will be provided with accessories that allow weeds to be extracted from gutters and tree pits.
The service will also be improved with the creation of a new season – Alta Plus – which will respond to the pressures of the three busiest weeks of the summer whilst the beaches will be provided with specific machinery for cleaning as well as a boat to improve the cleaning of the less accessible coves and a drone to provide inspections.
The councillor stressed that the entire system will be integrated into a technological platform with which the service will be monitored in real time, including information such as which containers are full, where the road sweepers or trucks are currently located, and if a green collection point is being misused.
"This will enable us to be much more efficient and readjust the service when it is necessary to improve it as well as reduce the environmental impact and improve customer service".
Finally, the councillor stressed that the street cleaning and rubbish collection service is one of the most important contracts in Xàbia, which is also one of the most complicated due to the characteristics of a town like ours with more than 68 square kilometres of area, natural and urban spaces spread out, and a high frequency of tourism visits.
She added that "we are also obliged to take a step forward and seek a commitment from citizens to recycling and the environment, making good use of the services."
---
Related Links
---