Josep will continue in goal for CD Jávea this weekend
CD Jávea face four cup finals in a bid to apply pressure on the top two.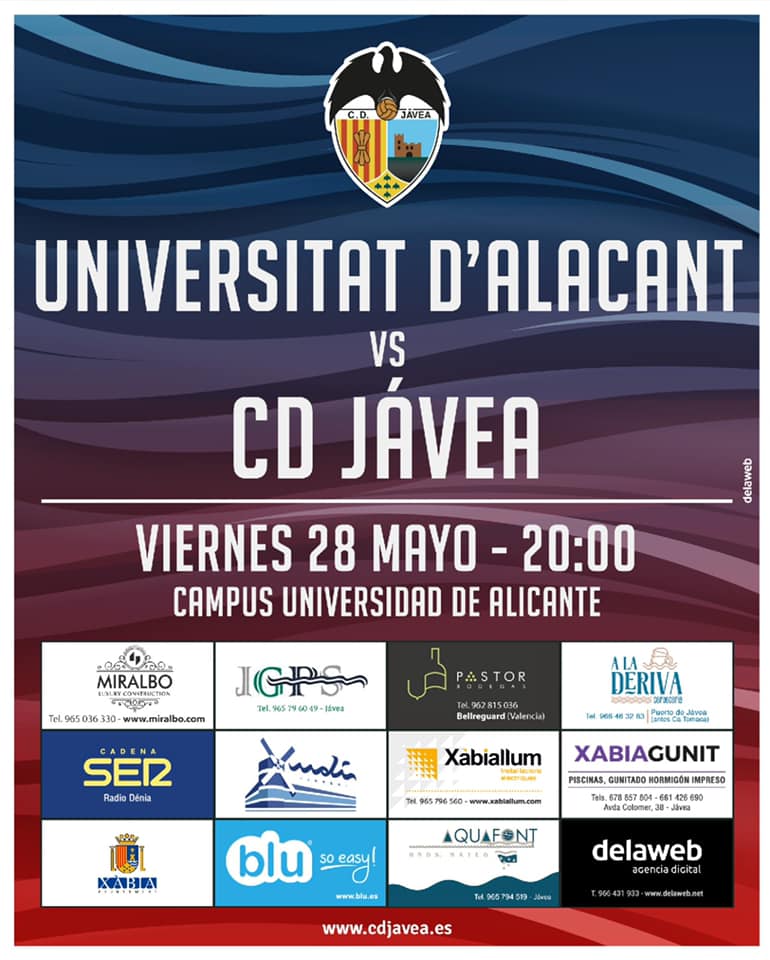 Friday 28th May 2021 – XÀBIA AL DÍA with Mike Smith
---
Universitat d'Alacant v CD Javea
Friday 28th May 2021, 8.00pm
Campus Universidad de Alicante
San Vicente del Raspeig
CD Jávea travelling down to Alicante to take on Universitat d'Alacant in Match 23 of an extraordinary season dominated and controlled by the COVID-19 pandemic. With four games remaining, both sides still have something to play for: whilst CD Jávea are looking to cut the gap between themselves and the top two of CFI Alicante and CF UE Tavernes, their hosts will be seeking crucial points to climb further away from the relegation zone.
CD Jávea head coach Diego Miñana told XAD that he was happy in general with last weekend's performance that saw his side come out top in a five-goal thriller against FC Atletico Benidorm, a game which saw the best and worst in his side. On the plus side, the rojiblancos were always ahead in the game and it played out much they wanted; on the negative side, two mistakes resulted in two goals against them.
The game against Universitat d'Alacant, played on a rare Friday evening, sees Miñana having to deal with a selection nightmare. Influential midfielder Ferrán Molina is serving a one-match suspension, whilst senior goalkeeper Edu Samblas has not recovered from his hamstring injury so young custodian Josep Ivars will make his second start of the season. Leading scorer Juanma Guerrero is out, serving a four-match suspension, whilst defender Javi Sanchez "Toti" is out for the rest of the season. So the head coach will be relying on several reserve team players to fill the gaps: Alvaro Tiscar, Joel Felip Guardiola, Juli Andres Pareja and Alvaro Piñero are all likely to feature in the squad. There is some good news though in that tenacious midfielder Paco Gazquez returns after suspension.
Miñaña knows that this will be a difficult game, regardless of his selection difficulties. The two sides met in Jávea back in March, the first competitive game to be played after the enforced suspension caused by the huge impact of the third wave of the COVID-19 pandemic in the region, and shared a 2-2 draw in a game that Jávea should have had sewn up having scored two goals in the opening 15 minutes but lack of match fitness was apparent as the university side was able to score twice in the second half to force a share of the spoils.
For Jávea, it is the first of four cup finals, says Miñana. They cannot fail, that have to approach them full of hope and confidence of claiming three points and apply pressure on the top two.
---

---