Super sub Rubén scores in final minute to win all three points for CD Jávea
Josep Ivars took his place between the sticks after the loss of Edu through injury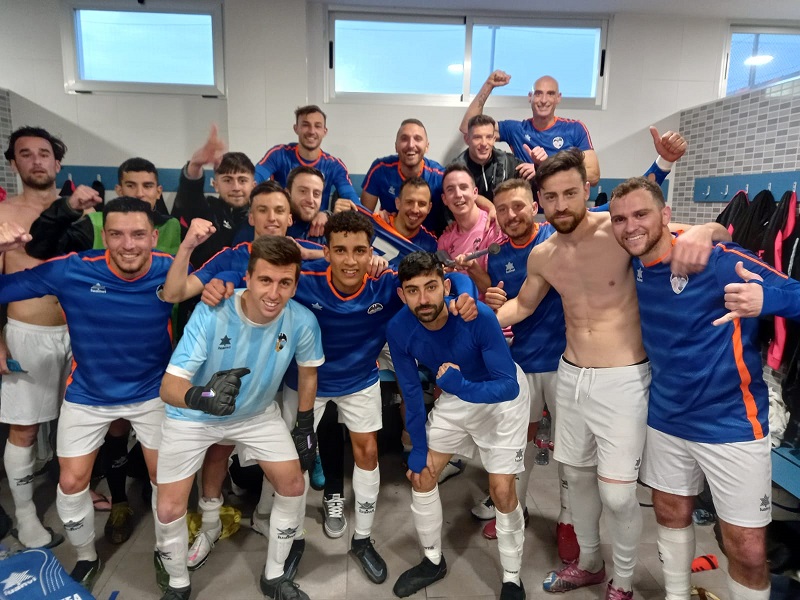 ---
Monday 28th February 2022 – MIKE SMITH
Translated from an original article published on Xàbia AL DÍA
---
L'Olleria CF 0-1 CD Jávea
CD Jávea travelled to L'Olleria with a significant casualty list, unable to call on the experience of Ferrán, Javi, Elián and goalkeeper Edu Sánchez. But Jávea started the game strongly with young striker Cabo hitting the crossbar before the hosts went down to the other end of the pitch and did the same, striking the woodwork with replacement keeper Josep Ivars beaten.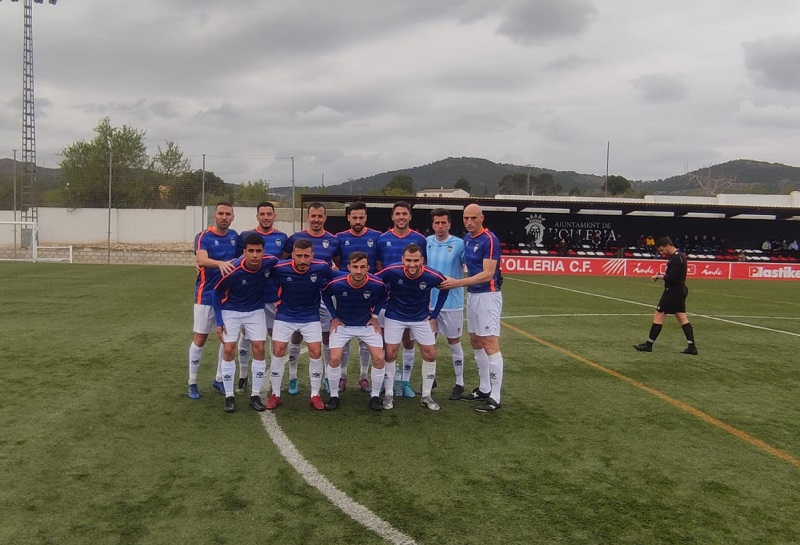 It was a match controlled by Jávea that hardly gave the locals many options, partly due to the pressure from the midfield, excellently commanded by Marcos and Paco and the defensive line that was enormous with Cristian once again looking rock solid. It has been described by those who travelled inland as the best game CD Jávea have played away from home this season and their efforts were rewarded with a winning goal from substitute Rubén Ortolà, who nodded home with just seconds remaining in the game.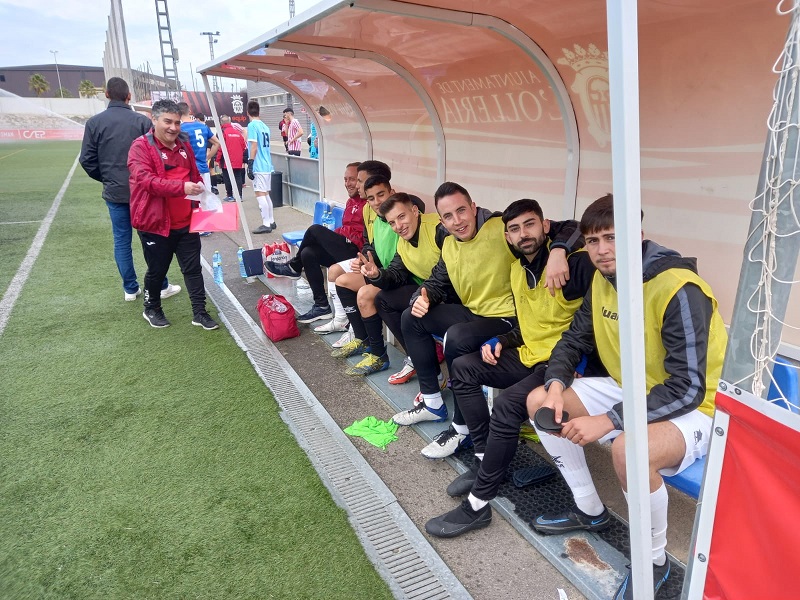 Next weekend, CD Jávea host CD Contestano, date and kick-off time to be confirmed.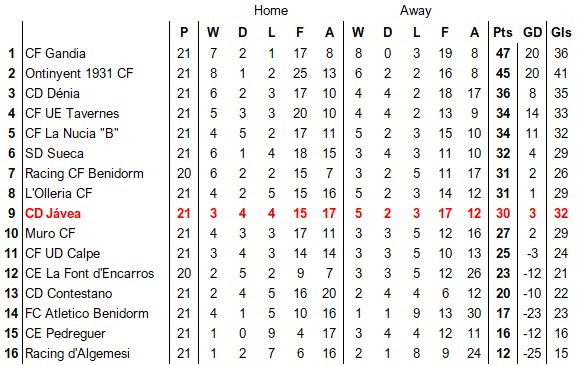 L'Olleria CF. Cerda, Domingo, Gonzalez M, Gil, Balbastre, Valiente (Vaño, 77m), Muñoz (Borreda, 77m), Ortolà, Albiñana, Gonzaloz A, Molla. Subs not used: Martínez (GK), Trenzano, Sanz, Fuentes.
CD Jávea. Ivars, Cristian, Marcos, Juli, Quintana (Roberto, 81m), Paco (Caturla, 71m), Cabo, Fran (Sancho, 89m), Paolo, Hector (Rubén, 77m), Corbalan. Subs not used: El Hilali (GK), Álvaro, David.
Referee: Emilio Espigares Jimenez
Assistant Referees: Ismael Gonzalez, Arcas & Angel Muñoz Angulo.
Yellow Cards:
30m – Juli (CD Jávea)
34m – Ortolá (L'Olleria CF)
42m – Cabo (CD Jávea)
70m – Marcos (CD Jávea)
---
Fixtures, Results and Statistics
---
---

---