Stormy night in Xàbia; AEMET raises risk level to Orange
The midnight storm brought heavy rains and high winds which caused flooding in several areas and some damage to property across the municipality. The risk level continues throughout today.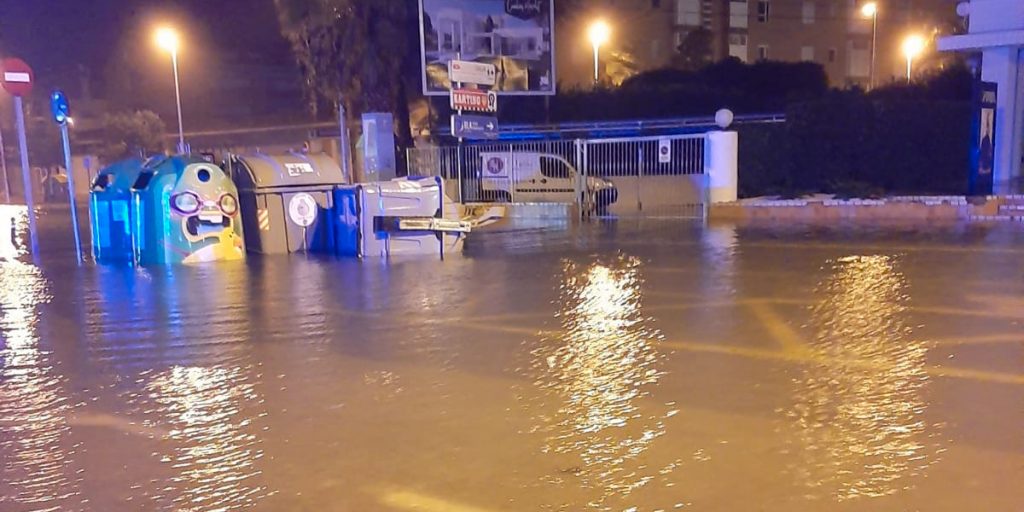 Xàbia has woken up after a very complicated night during which an intense thunderstorm sat over the municipality for several hours and almost 200 litres of rain were collected by several weather stations across the town.
The heavy rain forced the local authorities to close Avenida de Libertad, Avenida de la Fontana, and Avenida del Arenal in the Arenal zone, areas that are always prone to flooding, whilst police also had to close Calle Avuitarda and Calle Francesco Araja on Balcón al Mar where several people had to be evacuated from their homes in the latter after flood water entered their property.
During the incredible storm, trees fell, the awnings and walls of several properties were damaged. As the morning breaks, the local police initially reported that all public roads were passable, but by 9.30am, it was reported that they have had to shut Avenida de Libertad and Avenida Tamarits once again due to rising water levels, despite no rain falling. Cleaning work will be required to restore some normality.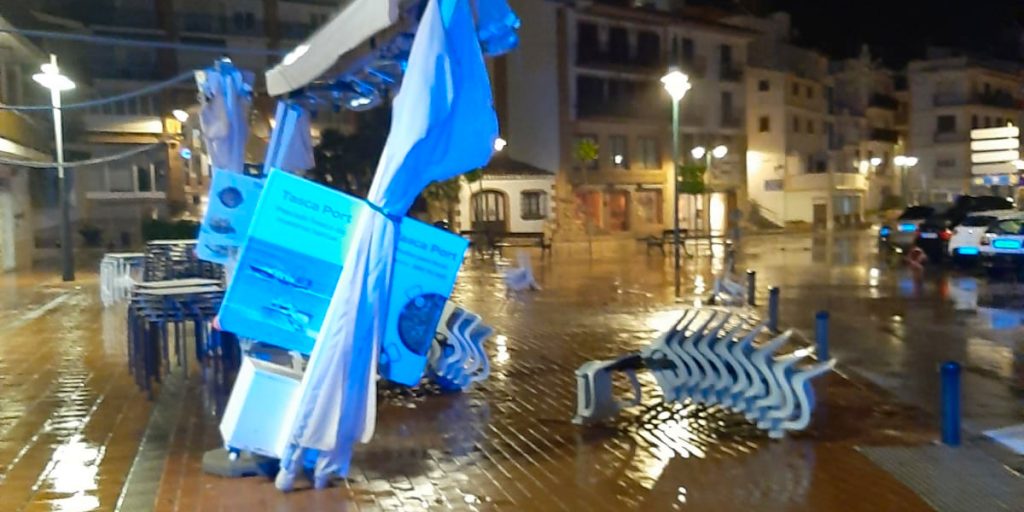 During the night, the state meteorological agency AEMET raised the risk level for heavy rains to ORANGE which will remain in place until midnight tonight. This warning advises that there is a potential for heavy rain of up to 100mm to fall in our zone at any time during today. A YELLOW risk level continues for heavy seas with waves up to 3 metres possible.
The authorities remind everyone that they should take extra care during this period of weather instability and keep an eye on official channels for any news.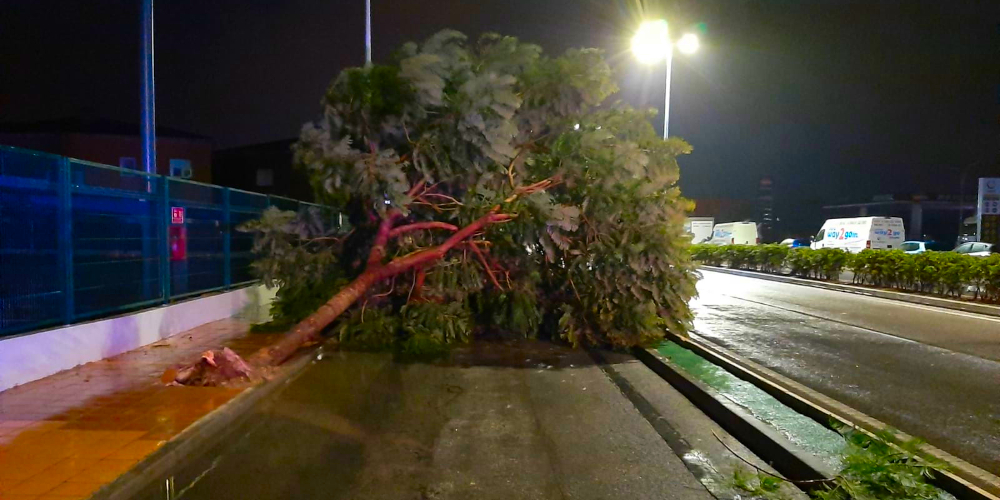 ---