Tourism Council meets to review initiatives supporting local economy
The Council has established a new forum for business associations and active tourism companies, amongst others, to develop initiatives to support the local economy.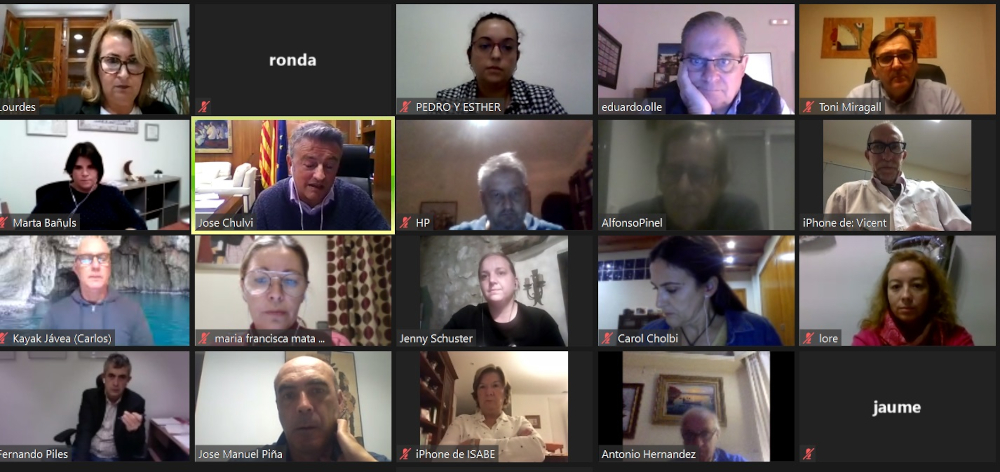 On Tuesday, Xàbia Council established the Consell de Turismo y Promoción Económica in an online conference session. This forum for discussion and participation includes the associations of traders from the three centres – Xàbia Històrica, Xàbia Port and the Arenal, the association of restaurateurs (ARX), the fishermen's guild, and active tourism companies, as well as hotels and other sectors linked to the sector, such as car or tourist rentals.
During the meeting, both the mayor José Chulvi and councillor Antonio Miragall (Tourism) reviewed the various actions to support the local economy that the Council has promoted since the start of the health crisis and looked at the balance of the summer season as well as the promotional campaigns activated and in the planning stage.
Council support was provided at these difficult times and businesses were encouraged to join plans such as the Bono Turismo voucher scheme launched by the Generalitat Valenciana which promotes tourism within the Comunidad Valenciana and is proving to be a great success.
The next forum meeting will take place before Christmas so that the various initiatives which aim to encourage local business can be pooled.
---