Spain's youth beach handball squad prepares for Europe in Xàbia
Nuria Cardona admits that she is excited about her inclusion and for the gathering of the national squad in her home town.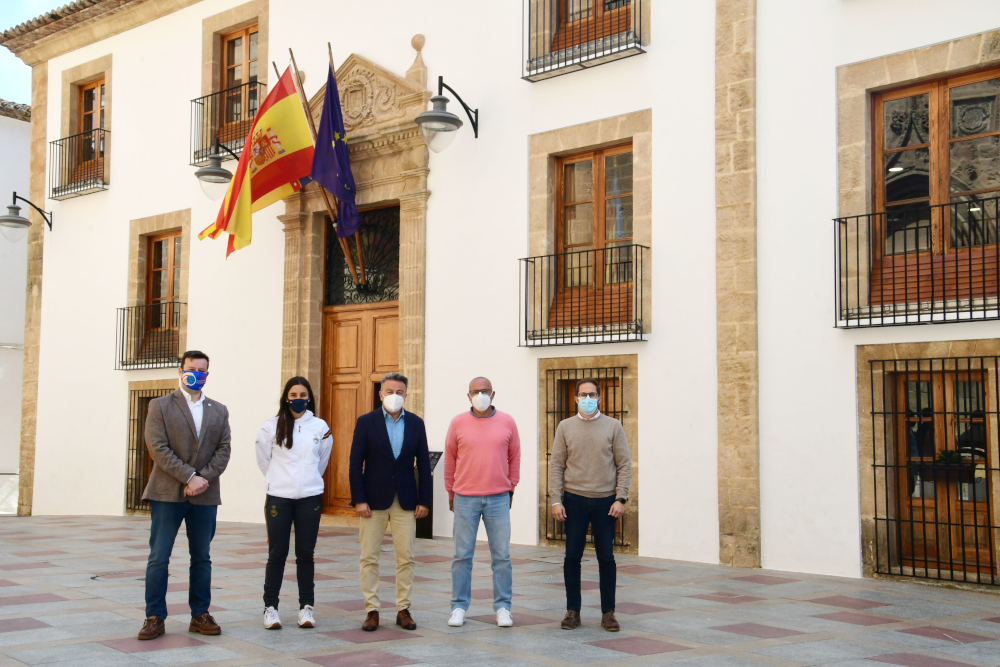 Wednesday 31st March 2021 | PRESS RELEASE; translation MIKE SMITH
The Spanish Youth Beach Handball squad will be assembling in Xàbia from tomorrow to prepare for the next European Championships, which will be held this summer in Bulgaria.
18 young athletes – includes Xàbia's own Nuria Cardona – will be attending an intense training programme on the Arenal as well as complementary technical training from tomorrow Thursday 1st April until this Sunday. The squad is completed by six coaches and the training will be carried out in full compliance with the necessary health and safety measures with regards to the ongoing COVID-19 pandemic.
On Wednesday, the Royal Spanish Handball Federation officially confirmed the list of 18 players who will be travelling to Xàbia, with Nuria Cardona admitting that she is excited about her inclusion and for the gathering of the national squad in her home town.
Mayor José Chulvi and councillor Alberto Tur (Sports) conveyed their gratitude to the Federation for selecting Xàbia for its preparation training, putting the municipality on the elite sporting map as well as an attraction for fans of the sport. The municipal officials also congratulated Nuria Cardona for her selection and the Club Handból Xàbia for their great work and commitment at the youth academy level.
Federation vice-president Miguel Ángel Valero highlighted the collaboration of Xàbia Council in the various events that have been carried out in the town in recent years, a "successful and trustworthy" place to be. He also announced that, in addition to the training, the coaching staff will be looking at players from the Comunidad Valenciana and Murcia in light of upcoming competitions.
Finally, club coach Pep Hierro explained that the Club Handbol Xàbia has been organising competitions on the beach for five years and has a lot of faith in the sport. Now, hosting a national training camp and seeing how it works "will help us grow as well as provide an opportunity to make ourselves known". He thanked the Department of Sports in the town for their involvement and support, which such actions as the installation of fixed goals on the sand of the Arenal.
---
Information Source
Press Release – Ajuntament de Xàbia
---