Puig announces activation of 12,500 new tourist vouchers from September to consolidate the recovery of the tourism sector
The measure will cost 5 million euros and will encourage domestic tourism demand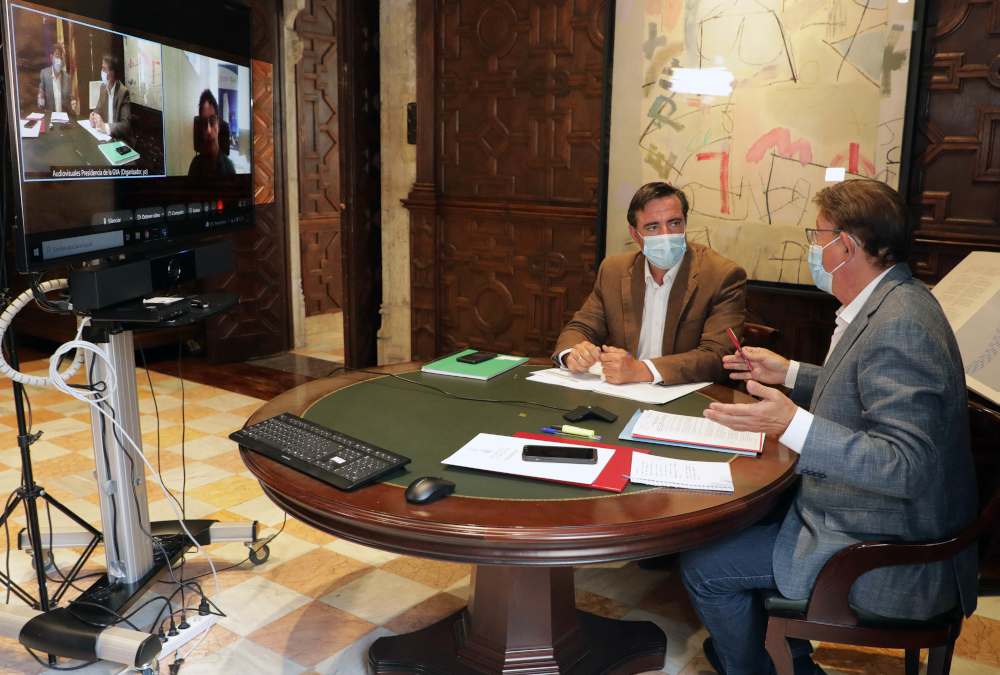 Monday 23rd August 2021 – PRESS RELEASE with Mike Smith
---
The president of the Generalitat Valenciana, Ximo Puig, has announced the activation of 12,500 new tourist vouchers from September with the objective of consolidating the economic and social recovery of the Comunidad Valenciana.
He made the announcement after holding a meeting with the regional tourism secretary Francesc Colomer and the director-general of tourism, Herick Campos, in which the good progress of the tourist season was highlighted, a summer that has already exceeded the initial expectations of the sector itself, given that occupancy figures similar to 2019 have been seen, even higher in some areas, which, he said, was very good news for the Valencian economy.
He explained that the data has shown a decrease in international tourism which has been replaced by an increase in domestic tourism and the French markets. He added that the Comunidad Valenciana is a safe destination, stressing that the regional government's agenda is to both overcome the pandemic and promote economic and social recovery, for which tourism is essential.
He said that the Bono Viaje scheme will be re-activated in September and highlighted that it has been a great success so far in providing an incentive for tourism with some 75,000 people having already benefited since its launch.
Some 12,500 vouchers will be issued during the period of September to December, representing a total investment of some 5 million euros, which can be used by resident of the Valencian region and will help consolidate the recovery of the key sector in the economy of the Comunidad Valenciana.
It should be remembered that the main objective of the measure is the recovery of the tourism sector, as well as to seasonally adjust and encourage domestic tourism demand in the face of the negative socio-economic effects caused by COVID-19.
---
Related Links
---