Lighthouse conversion to visitor centre reaches Urban Planning Commission
The project has a cost of more than one million euros and an execution period of eleven months.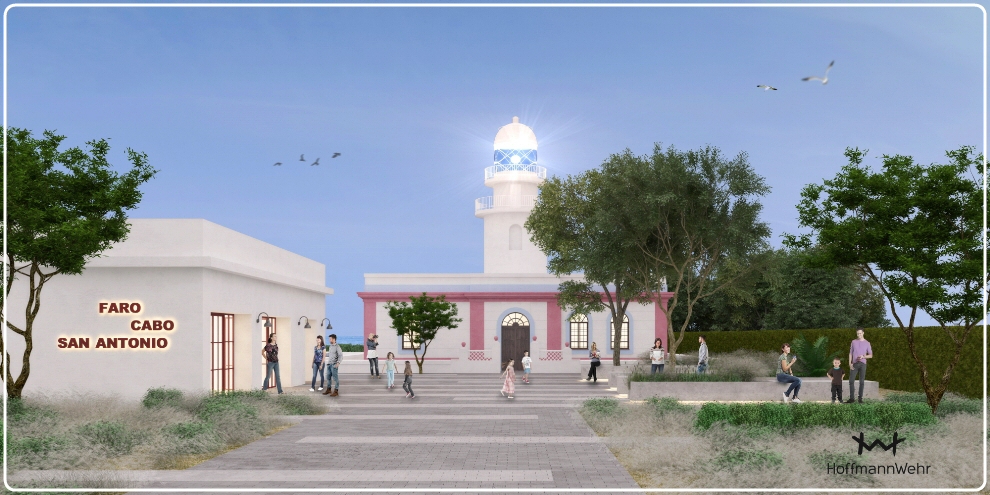 Monday 23rd August 2021 – PRESS RELEASE with Mike Smith
---
Xàbia Council has taken an important step to open the lighthouse of Cap de Sant Antoni to the public as a visitor centre of the Parque Natural del Montgó. The project has an estimated budget of just under 1.1 million and will take some 11 months to be completed.
The renovation project of the two buildings that will be opened up to the public as well as the conditioning of the common areas has been presented to the Urban Planning Commission, the step prior to its vote at the plenary session of the council this coming Thursday where it is expected to the ratified for its final implementation.
After ratification, the next steps will be the allocation of the funding for the project and the public bidding process for the contract to complete it.
The conversion of the lighthouse complex into a visitor centre is a project in which Xàbia Council has invested great efforts since the last legislature and one which has received the approval of the Alicante Port Authority as well as the Parque Natural del Montgó.
The council has already acquired a 15-year concession for this iconic space. Making it available to the public means not only renovating and opening up the lighthouse but also promoting a focus on cultural and ecological awareness that is in tune with the municipality's commitment to the sustainable management of its heritage.
---
Related Links
---