Dominique Luna's Django was proclaimed winner of the Sir Thomas Lipton Trophy
José Luis Almazán (Compas) was named owner of the year.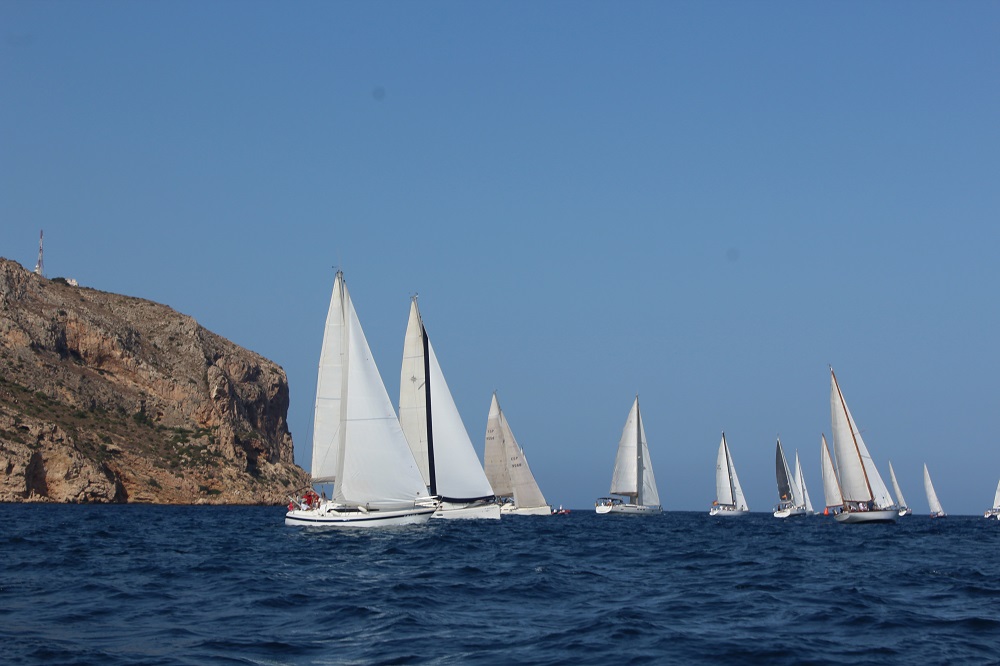 Monday 23rd August 2021 – PRESS RELEASE with Mike Smith
---
Club Náutico de Jávea has losed the 47th edition of its annual Sailing Week, the great nautical social-sporting event that it organized every August to highlight the important of nautical sports and sailing in general.
This year's event has been very special since the 2020 edition has to be cancelled due to the restrictions applied to combat the spread of COVID-19 and, indeed, some of the usual social events that complement Sailing Week, such as the paellas and the children's party, still couldn't take place.
Even so, on the sporting side of the occasion, several different tournaments took place for children's sailing, dinghy sailing, motor boats and cruisers with the event culminating in the prestigious Sir Thomas Lipton Trophy and the Commodore Federico Giménez Trophy.
The winner of the former was Dominique Luna board the Django, with Antonio Gadea's Ardora III in second place and Jeroni Camarera's Espitos I in third spot.
In the Commodore trophy, it was Espitos I which came in first, followed by Mike Marquès' Jéronimo II and Javier Poole's 3 Pataro in third.
The Classifications
 Sir Thomas Lipton (Regatta)
1. Django – Dominique Luna (RCN Dénia)
2. Ardora III Antonio Gadea (RCN Dénia)
3. Espitos 1 Jeroni Camarena (CN Oliva)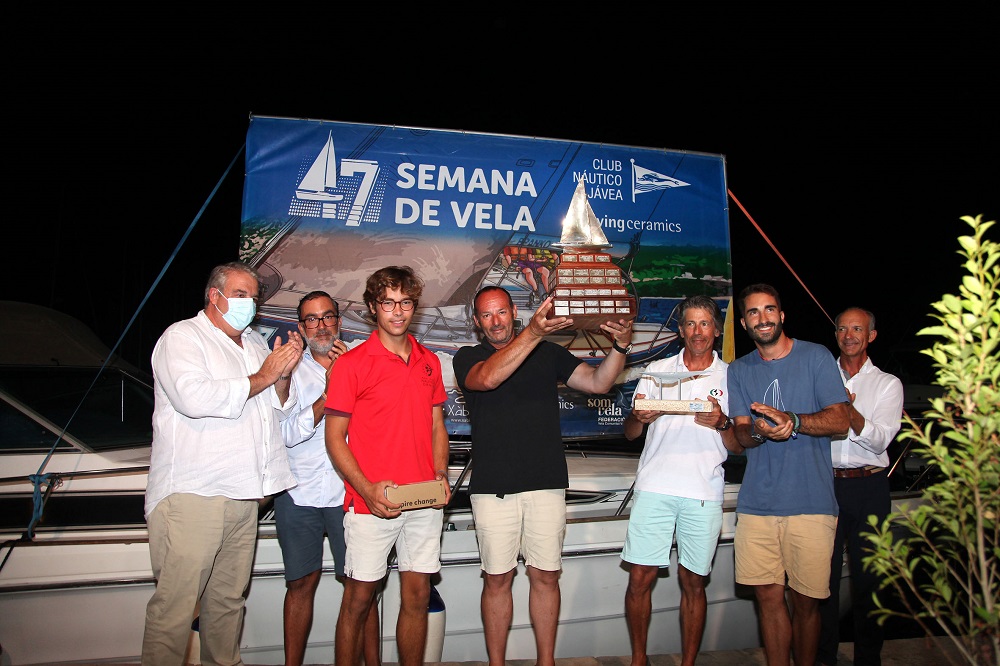 Sir Thomas Lipton (Club)
1. Marara Dos – Vicente Reig (CN Jávea)
2. Posidonia – Desamparados Gil (CN Jávea)
3. Future – Fernando Maestre (CN Jávea)
Commodore Trophy
1. Espitos 1 – Jeroni Camarena CN Oliva
2. Jerónimo II – Mike Marqués RCN Dénia
3. Pataro –Javier Poole (CN Jávea)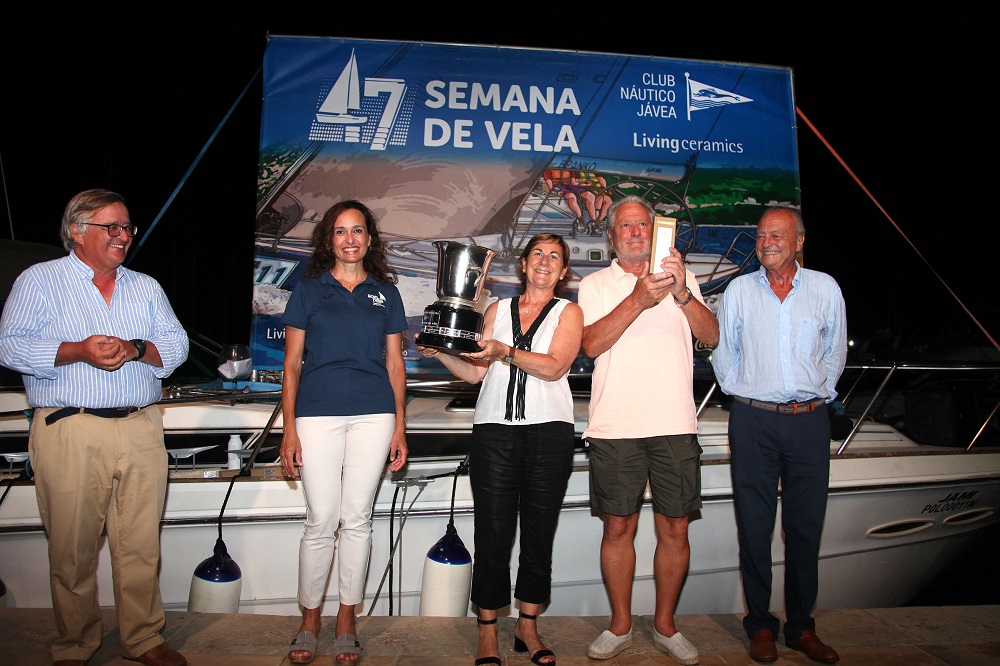 Owner of the Year
José Luis Almazán
Autonomous Optimist B Team Championship
1. CN Jávea 1
2. CN Jávea 2
3. Real Club de Regatas de Alicante
On Saturday night the awards ceremony and open-air gala dinner were held, an act in which Silvia Borso and Carlos Cerdá participated on behalf of the Comunidad Valenciana Sailing Federation as well as the president of Club Náutico de Jávea, Arturo Miquel and a representative of Living Ceramics, the main sponsor of this 47 Sailing Week.
---