PUESTO 7 OFFERS NEW GINTONIC MENU
Puesto 7 is everybody's favourite little bar in the indoor market in the heart of the historic centre, serving some delicious home-made fresh modern tapas with your coffee, wine or beer.
Now they are offering something a little bit special with a new range of gin and tonics on offer at an affordable price, from 3,00 euros for a half glass of the classic Spanish gin Larios right up to 8,00 euros for a normal glass of the delightful Tanqueray No.10 premium gin, flavored with fresh citrus fruits, camomile flowers and hand-selected plants.
There is a 1 euro surcharge to enjoy your gin with a bottle of Fever Tree Premium Indian Tonic water which uses a distinctive natural quinine and oils from Mexican Bitter Oranges to give a uniquely clean and refreshing taste and aroma.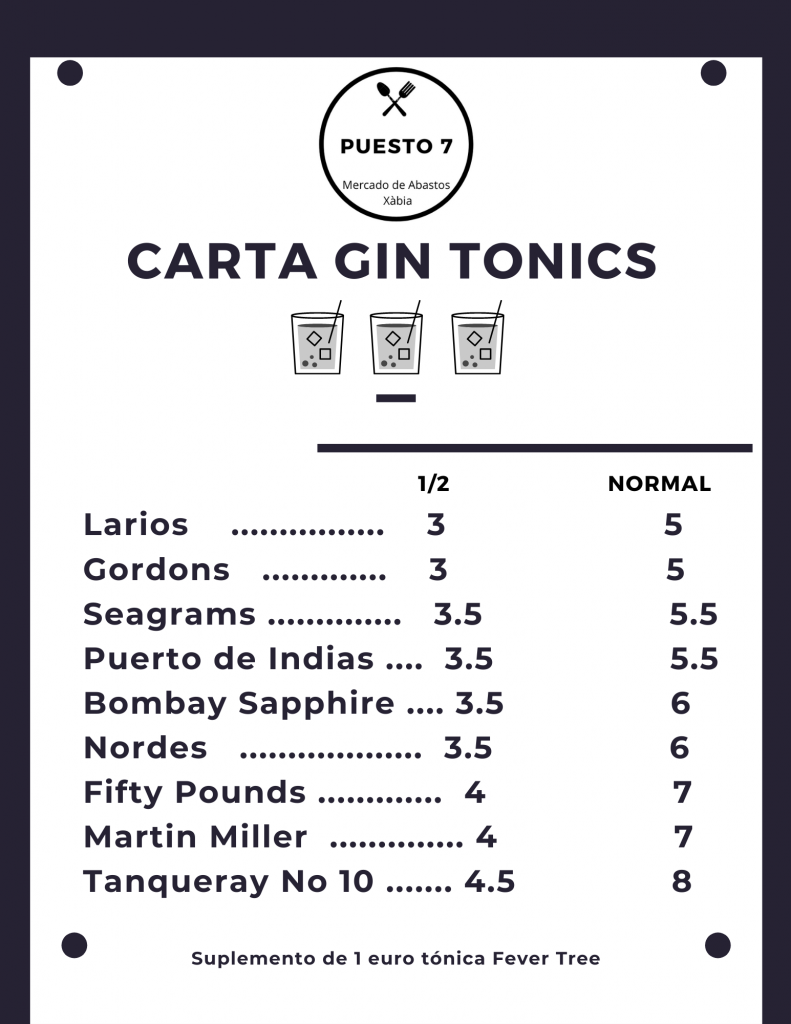 ---
RELATED LINK: Restaurant Directory – Puesto 7
---