Provincial council approves more than 10.5 million euros in aid for municipalities
The majority of the aid package will be allocated to town halls to attend to the social crisis caused by the COVID-19 pandemic.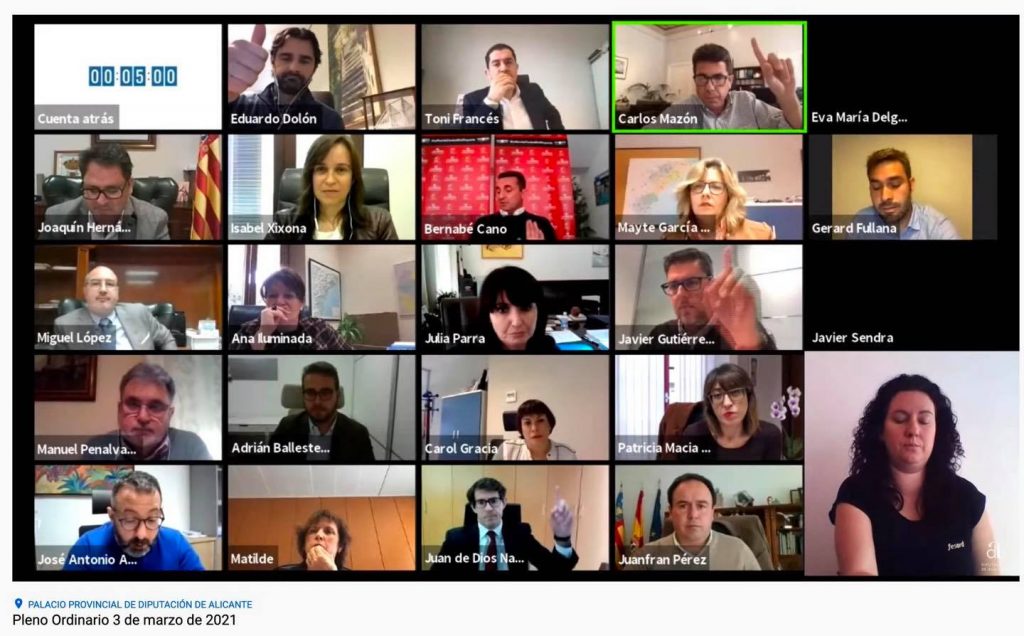 Thursday 4th March 2021 | Xàbia AL DÍA
The plenary session of the Alicante Provincial Council has unanimously approved different lines of aid that will allow the distribution of more than 10.5 million euros among the town councils of the province, 9 million euros of which will be allocated to all municipalities for attend to the social crisis caused from the pandemic. The rest of the subsidies will be managed through different initiatives promoted by the areas of Environment, Architecture, Culture, Sports or Tourism.
The president of the Diputación de Alicante, Carlos Mazón, has thanked all political groups for the support of these initiatives, especially the one aimed at dealing with social spending due to COVID-19, which increases by 50% compared to last year and will reach 141 municipalities, giving priority to the smallest in the distribution. "The Diputación de Alicante is making a very important effort in social matters to promote these aid packages, which are the result of the consensus and the agreement of all," said Mazón.
Regarding this extraordinary line of aid in social material paid with remnants, county councillor Mª Carmen Jover, has highlighted, for her part, that it is added to the more than eight million that her area manages through the ordinary budget to finance, among other initiatives, the primary care social services of the smaller municipalities.
During the session, another budgetary modification was also approved, in this case for the Costa Blanca Provincial Tourism Board to inject 300,000 euros into ARA – Alicante Restaurant Association – to contribute to the economic recovery of a sector especially affected by the coronavirus crisis.
Likewise, the drafting of general plans for municipalities with less than 5,000 inhabitants have been approved, endowed with 150,000 euros, for investment in green areas, with 500,000 euros, for street furniture, with 190,000 euros , for the equipping of municipal-owned cultural facilities, with 200,000 euros and for the acquisition of sports equipment, with 160,000 euros.
---
Click below to read the original article in Spanish on Xàbia AL DÍA

---