PHOTO GALLERY – Moros i Cristians 2023 Visit to the Arenal
The troops of the Moors and Christians made the traditional visit to the tourist beach area of the Arenal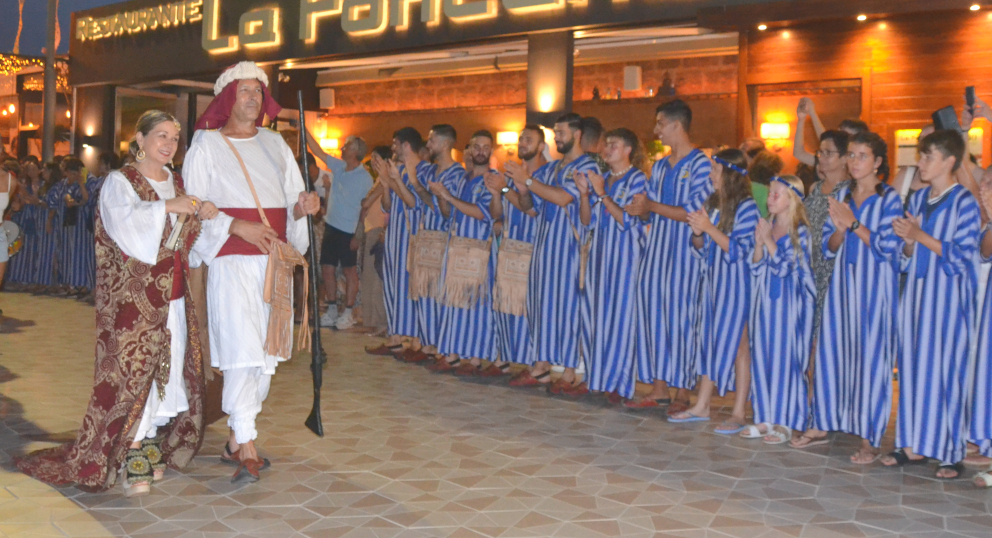 Tuesday 18th July 2023
Text: Mike Smith | Fotos: Fay Hughes
After taking to the streets of the port at the weekend, the troops of the Moors and Christians conquered the lands of El Arenal during their traditional visit to the tourist beach area where they paraded along the Paseo del Tenista David Ferrer.
It is an appointment that is always well-received by the huge number of visitors who have travelled to Xàbia for the summer season and watch in excitement as the sunset behind the magical mountain of Montgó is interrupted by the beating drums and the music of the Moorish and Christian marches along with the characteristic swaggers of each side.

Natalia Moya, the standard bearer for the Christian side, was in charge of leading the procession, guiding the Christian troops along the entire length of the crowded promenade before Indira Cardona, the standard bearer for the Moors, led the troops of the crescent moon and, behind them, Vicente Montaner and Merche Llidó, the Captains for 2023, accompanied by their Filà Almoriscos.
At the end of the procession, there was a brief firework display followed by drinks and snacks offered by Restaurante La Fontana.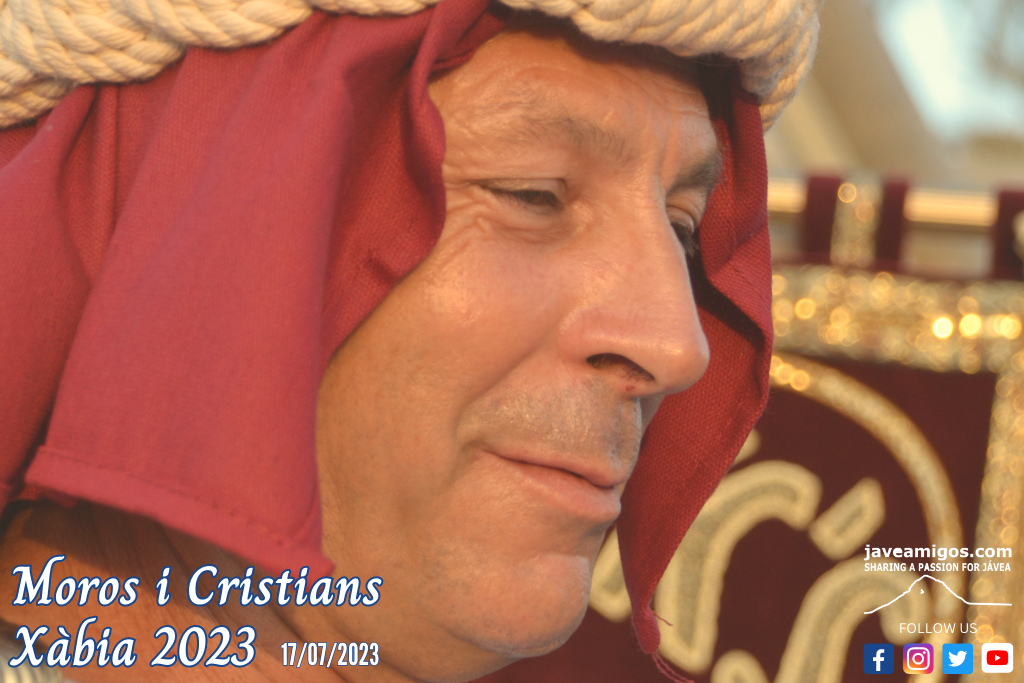 ---
---