Xàbia's Fishermen's Guild celebrates Virgen del Carmen
After a mass, the image of the patron saint was carried to a fishing boat and taken out to sea for the special ceremony to remember those who have fallen.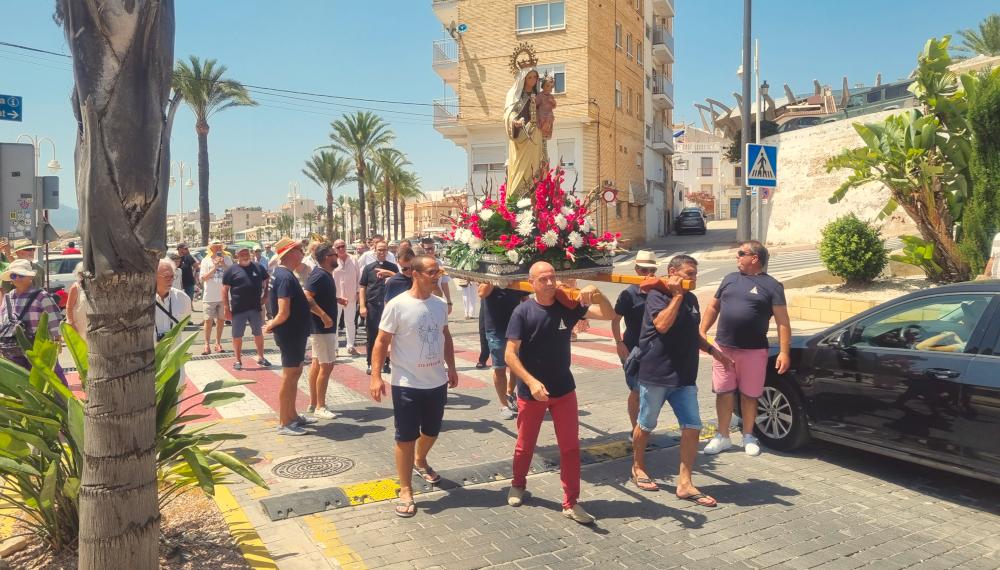 Tuesday 18th July 2023
Mike Smith
Last Saturday, Xàbia's Fishermen's Guild marked the feast day of the patron saint of mariners, the Virgen del Carmen, which falls on July 15th every year.
The day began with a religious service in the iconic church of Mare de Déu de Loreto with the participation of the parish choir. Afterwards, the image of the Virgen del Carmen was carried through the streets of Duanes de la Mar before arriving at the port where it was loaded onto the fishing boat 'Sol Tercer'.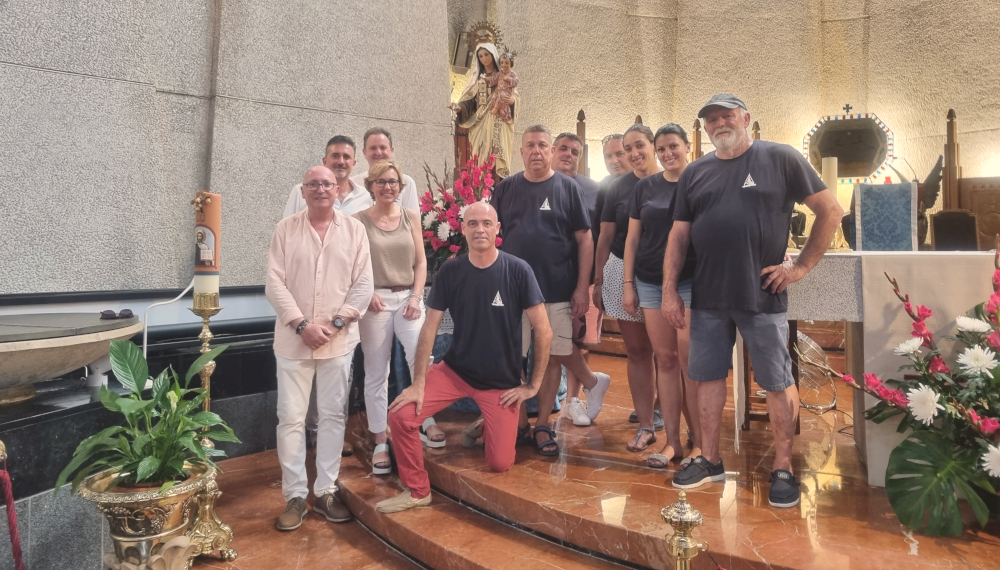 Accompanied by two other fishing boats, the Rio Oja Guardia Civil patrol boat and several other recreatiinal vessels, it headed to Cala Sardinera where the fishermen made an offering to the people who have been lost at sea.
Afterwards, the flotilla return to the port and, as it entered the harbour area, several rockets were fired to mark its safe return. Once safely docked, the image returned to dry land and was carried back to the church.
The event was attended by mayoress Rosa Cardona, councillor Juan Ortolá (Public Safety & Emergencies), councillor Juanlu Cardona (Environment) and councillor Juanjo García (Services) who is also the representative for the Duanes de la Mar neighbourhood.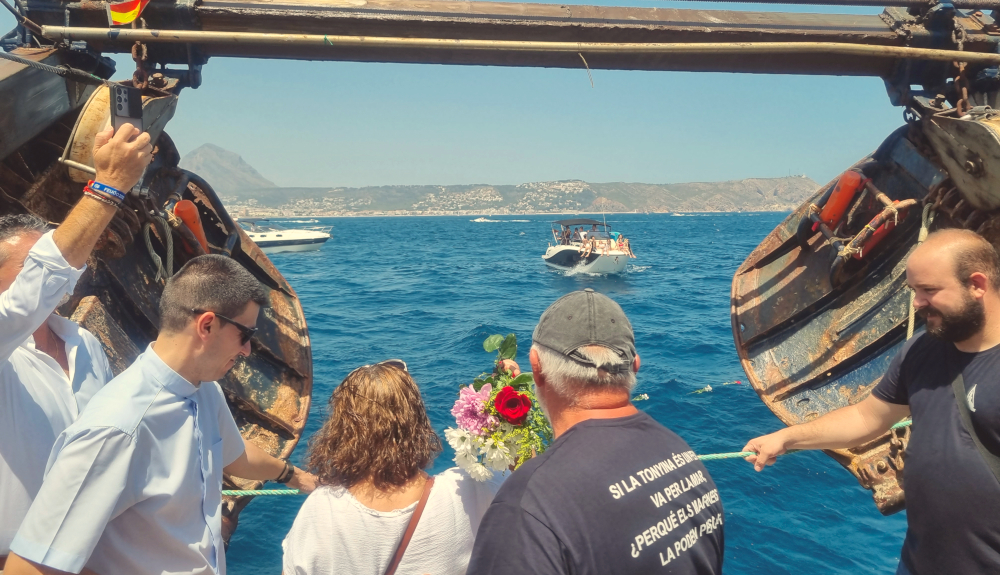 The Fishermen's Guild also took the opportunity to launch a protect message: "if the tuna is a fish and swims in the sea, why can't we fish for it?"
---
---