PHOTO GALLERY – Moros i Cristians 2023 The Landing of the Moors
For 24 hours, Xàbia is Moor! The traditional landing of the troops recreates the arrival of Muslim troops on the Peninsular more than 1,300 years ago.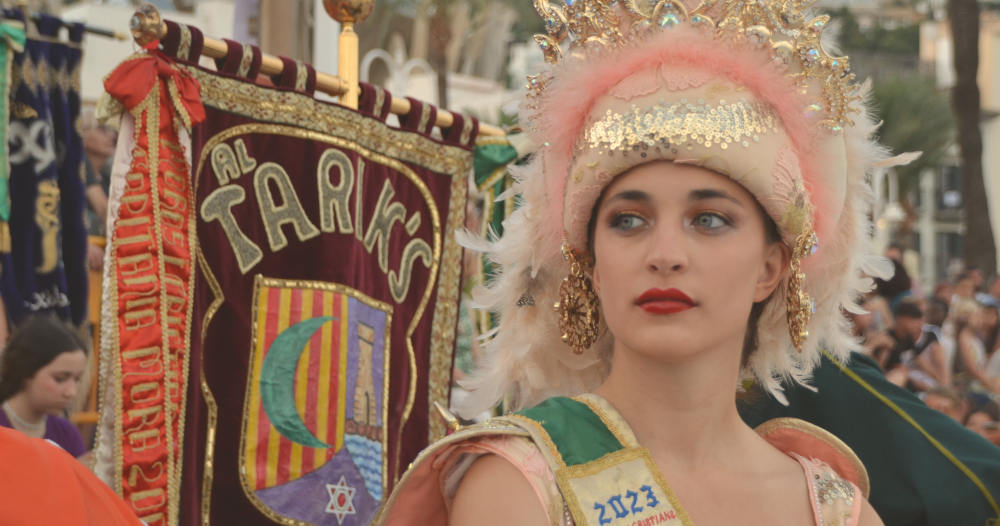 Friday 21st July 2023
Text: Mike Smith | Fotos: Fay Hughes
To the cry of "Xàbia is Moor", the Moorish troops landed on the Playa de la Grava on Thursday evening, recreating in a modest way the landing of Muslim forces on the Iberian Peninsula over 1,300 years ago which brought about the occupation of these lands for almost eight centuries.
The act of landing on the beach, pushing the Christian troops back to the castle which has now appeared in Avenida Jaume I, the diplomatic talks, the combat and the eventual surrender of the fortification in a historical reminder of a period of history that had carved out the identity of the Valencian people.

As dusk arrived, the boats packed with Moorish troops sailed along the coast of Xàbia, the vessels made available by the Traditional Boat Association. The Christians, noticing the arrival of their enemy, left the castle to defend the beach with blunderbuss and cannon, encouraged on by the lords of the fortress, Florencio Mata and Rosa Catalá, together with the Christian standard bearer Natalia Moya and ambassador César Rodríguez.
The Muslim troops slowly advanced, growing in number as they waded out of the sea and onto the pebbles, pushing the Christians back into the protective walls of the castle. Encouraged by standard bearer, Indira Rosa Cardona, their Almorisco Captains Vicente Montaner and Merche Llidó and ambassador Josep Vicent Miralles, the Moors made their intention very clear; the castle would become Muslim.
After a brief and hectic battle of spears, swords and lances, the Moors emerged victorious and the Christian forces abandoned the castle, handing over the keys but vowing that they would return. The Reconquest had begun.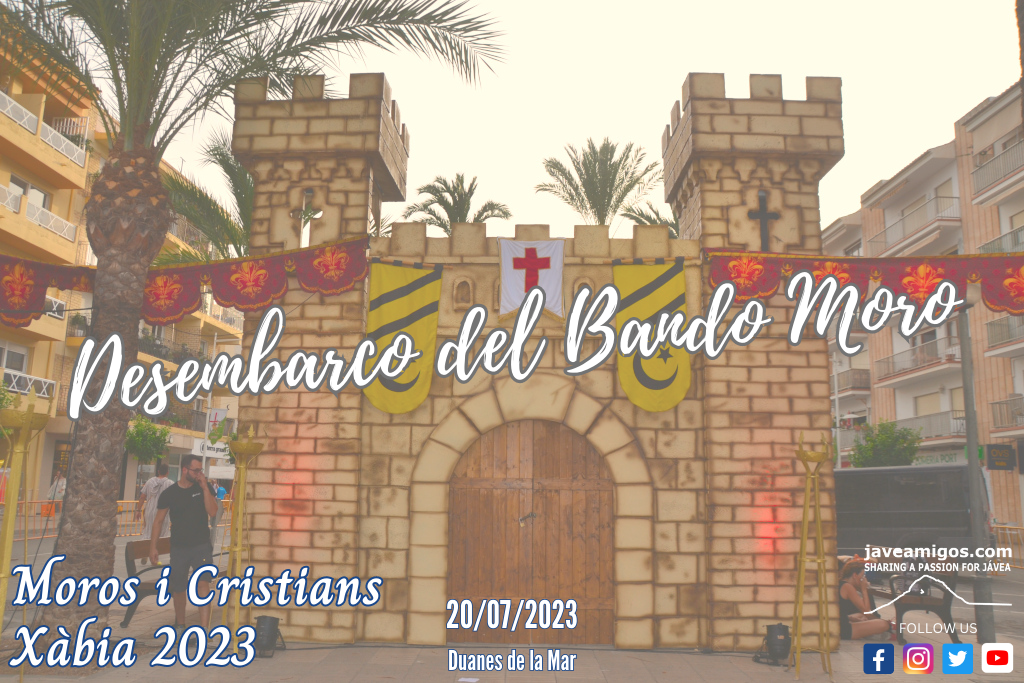 ---
---