PHOTO GALLERY – Moros i Cristians 2023 The Reconquest
After 24 hours in the hands of the Moors, the castle of Xàbia was retaken by Christian troops after an explosive battle on Friday evening.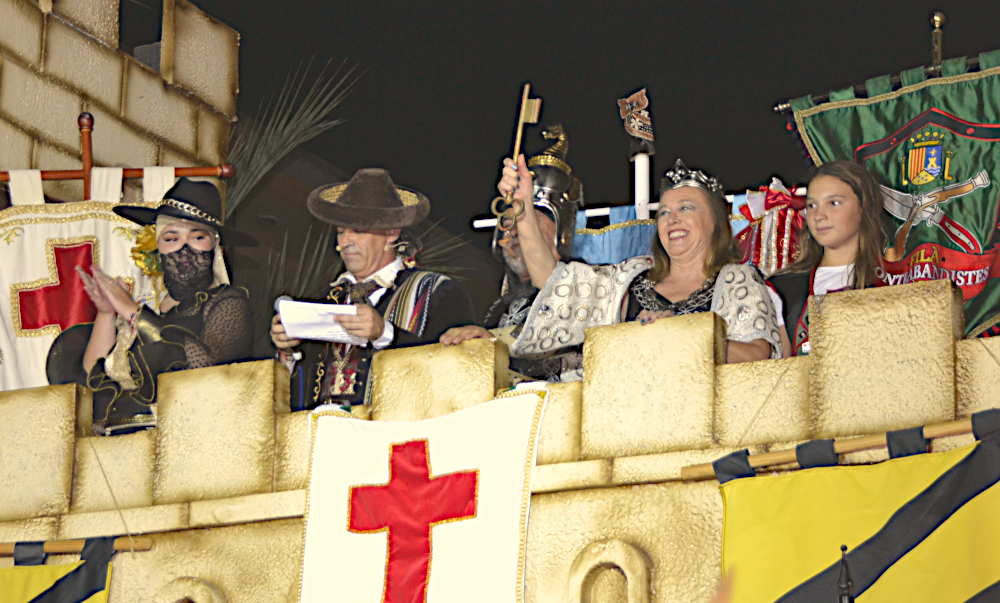 Tuesday 25th July 2023
Text: Mike Smith | Fotos: Fay Hughes
On Friday evening, Xàbia became Christian again as the troops recreated the act of the Christian Reconquest – the Reconquista – which is an important period in the history of the Iberian Peninsular during which Christian kingdoms waged war against the Moors for over 780 years to reconquer territories which were lost since the invasion of Muslim forces in the 8th century.
In a modest reenactment, the Christian troops gathered on the stones of La Grava beach, quickly noticed by the Moorish side which began to gather to protect the castle and the square. The relative peace of the Duanes de la Mar was shattered by a battle of noise as the two sides exchanged fire with blunderbuss. However, the forces of the cross proved to be too much for the Moors as they retreated to the safety of the castle.
After an initial exchange of words between the ambassadors Josep Vicent Miralles (Moors) and César Rodríguez (Christians), a fierce fight broke out, watched by the huge crowd of local and foreign visitors, sword battles waged by the iconic Legend group. Eventually, the Christian forces were victorious and the key to the castle was handed back to Christian standard bearer Natalia Moya by her Moorish counterpart Indira Rosa Cardona.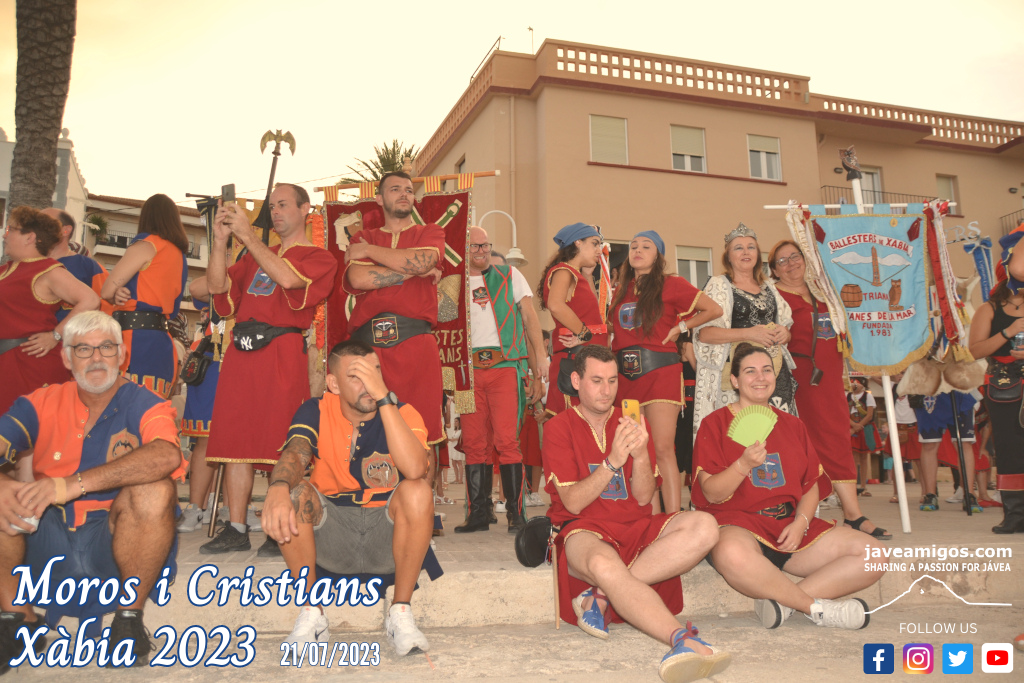 ---
---