Pablo Ivars is proclaimed regional champion of Paracycling Dstrel Grand Prix
The Xàbia cyclist achieved the great result whilst carrying an injury.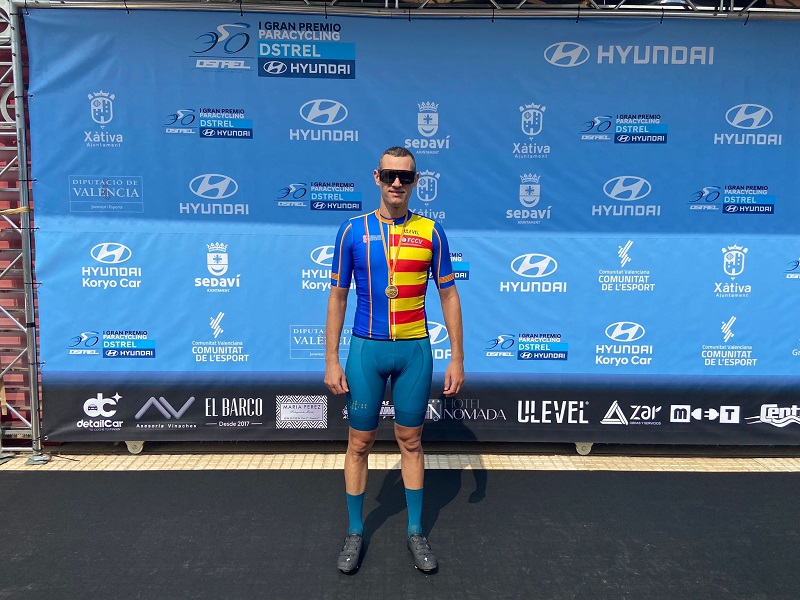 Wednesday 29th September 2021 – PRESS RELEASE with Mike Smith
---
Xàbia cyclist Pablo Ivars has been proclaimed regional champion of the Paracycling Dstrel Grand Prix which was held last weekend in the towns of Xàtiva and Sedaví, a national competition which serves as a springboard for the regional championships. The athlete, who rides for the Cala Bandida Cycling Team, won the Road and CRI disciplines in the hearing impairment category.
On Saturday, the road test was held in Xàtiva with Ivars claiming first place in the Comunidad Valenciana and placed fourth in the general classification after a dizzying sprint for third place that was finally claimed by Alexander Domínguez from Madrid, a position that was decided by just a few tenths of a second.
On Sunday, the CRI test was geld in Sedaví, a 15km race in which Ivars once again claimed top spot in the region and this time finished third in the general classification, finishing 28 seconds behind runner-up Antonio Marín from Murcia.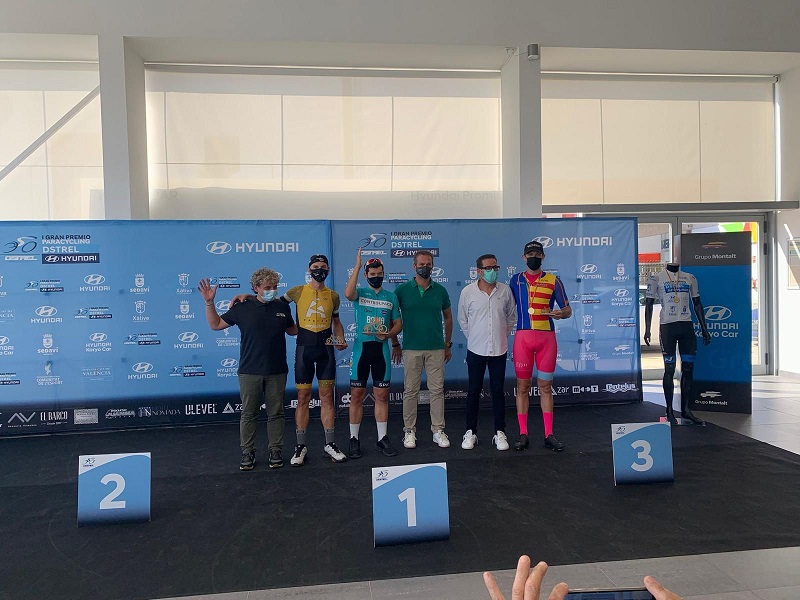 In the final positions, the Xàbia cyclist was placed third overall in the general classification and declared regional champion of both within his category of hearing impairment. And Pablo achieved these results despite not being in the best of shape due to a tendinitis injury that he has been carrying for several months.
Pablo explained that the injury had prevented him from getting on his bike and training, having been told to rest. So he had to find other ways to carry out indoor training with the use of a roller or do complementary strength training in the gym. But he is nevertheless satisfied with his achievements in the competition. "Although there is still a long way to go, this weekend has been a boost of energy and motivation to improve and continue fighting everyday".
---

---