OPERATIONAL FIREFIGHTERS SOUGHT FOR VOLUNTEER FORCE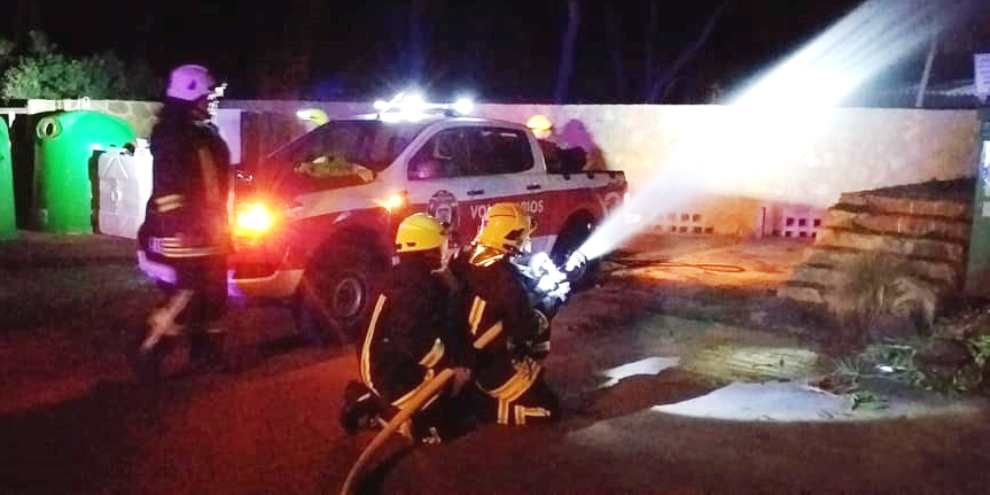 The ISVH Vountarios Balcón al Mar are seeking firefighters to join their existing crew which supports the community and helps protect the local environment as well as providing assistance to the professional fire fighting units. The group has provided Xàbia's only dedicated fire-fighting service for almost 40 years and has been involved in some of the biggest fires of recent years, including the devastating infernos that burnt large areas of La Plana in 2014 and La Granadella in 2016. During the summer months the group has provided patrols through the forested areas to act at first-response and in several cases have been the first fire-fighting element to deal with outbreaks in their early stages and prevent them growing into major incidents. They also assist in other emergency situations such as flooding and other severe weather incidents.
Volunteers are expected to attend alternative Wednesday training sessions (two per month) and be available to attend emergency incidents as well as supporting fundraising and community events. They should hold a full driving licence and have a reason command of the English language; other languages would be a great advantage. And it is preferable that they live within five kilometres of the fire station in Carrer George Frederick Handel in the Balcón al Mar zone.
Interest is welcome from men and women who would like to take advantage of the opportunity to support the community and protect the local environment. Interested parties should contact Darrel Jones via email at darreljones@icloud.com.