New Year's Day Charity "Swim" raised almost 1000 euros for charity
As always, the beneficiaries of the funds are the Cruz Roja de Xàbia and the Raquel Para special needs school in Dénia.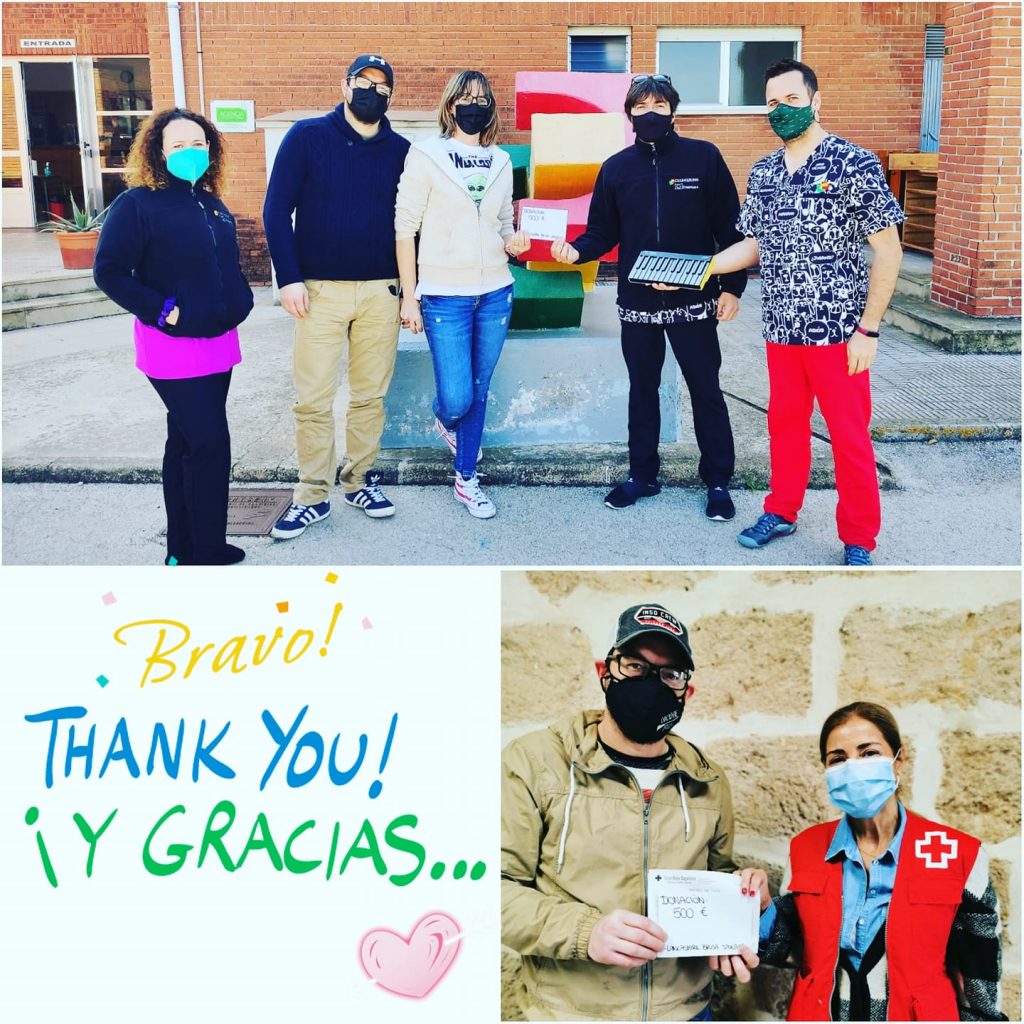 Tuesday 16th March 2021 | MIKE SMITH
---
The pandemic forced the cancellation of this year's New Year's Day Charity Swim in Xàbia, a dip in the chilly waters of the Mediterrean by dozens of brace souls that has become part of the town's traditional activities after more than three decades.
However, organisers Steve and Chrissy at the Lancashire Bruja bar in the Arenal, were determined to raise the money as best they could within the restrictive measures that have in place to prevent the spread of the COVID-19 infection.
With the support of Digby's Bar and Humpty Dumpty newsagents in Jávea Park, almost 1,000 euros was raised by the "swim that wasn't a swim" and this week, Steve and Chrissy were able to hand over donations to the beneficiaries: Cruz Roja de Xàbia and the Raquel Paya special needs school in Dénia, which holds a special place in the heart of Chrissy since her brother attended the school between the ages of 13 and 21.
Steve and Chrissy wish to thank everyone who contributed this year through the donation boxes and it's finger crossed that the swim will be able to return in 2022.
---
Information Source
Facebook – Lancashire Bruja
---
---