New Year charity swim cancelled – but there is a Plan B
The organisers are working on a Plan B to continue raising money for charity.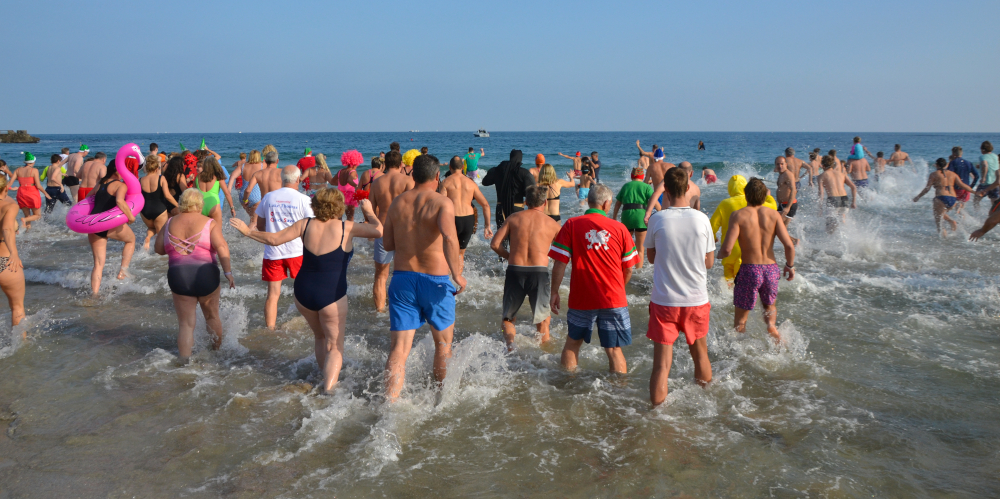 Wednesday 23rd December 2020 | MIKE SMITH
It has been confirmed that the annual New Year's Day Charity Swim has been cancelled due to the ongoing problems caused by the spread of the COVID-19 infection in the town.
The organisers at The Lancashire Bruja received confirmation from the Council this morning that the event cannot go ahead as planned due to the growing number of COVID-19 cases in the town and the fact that there will be no way that the number of swimmers as well as spectators can be controlled to meet current protocols required by the health authorities.
However, a "Plan B" has been offered to the authorities in a bid to stage a "Secret Swim" so that all those who have been sponsored will still be able to take a dip in the cold winter sea and raise much-needed funds for both the Cruz Roja and the Raquel Paya Special Needs School in Dénia.
This option involves the swimmers only and discourages crowds gathering on the beach to watch the action. The organisers will need to provide the Council with the exact number of swimmers who will be taking part so that the local police can be informed and the necessary health measures can be observed.
This option means that the normal beach bucket collection on the Arenal beach won't be able to collect that loose change that helps boost the charity funds, so the organisers have asked those people who still want to contribute to pop into any of the following venues and drop a few coins in the collection pots or sponsor the swimmers:
The Lancashire Bruja, Avenida del Pla, Arenal
Humpty Dumpty, Avenida del Pla, Arenal
Quicksave British Supermarket, Avenida del Pla, Arenal
The Barber Shop (Tina) in Javea Park, Arenal
Digby's Bar, Jávea Park, Arenal
Those brave souls who want to take part as a swimmer and help raise some pennies should pop into The Lancashire Bruja to pick up a sponsor sheet or contact them via their Facebook page. More information will be provided by the organisers on the same link.
---