More than 2,800 shopping vouchers available for more than 80 participating businesses
The cards, which will have a value of 100 euros (the buyer will only pay 50) can be purchased from this afternoon at the CREAMA offices.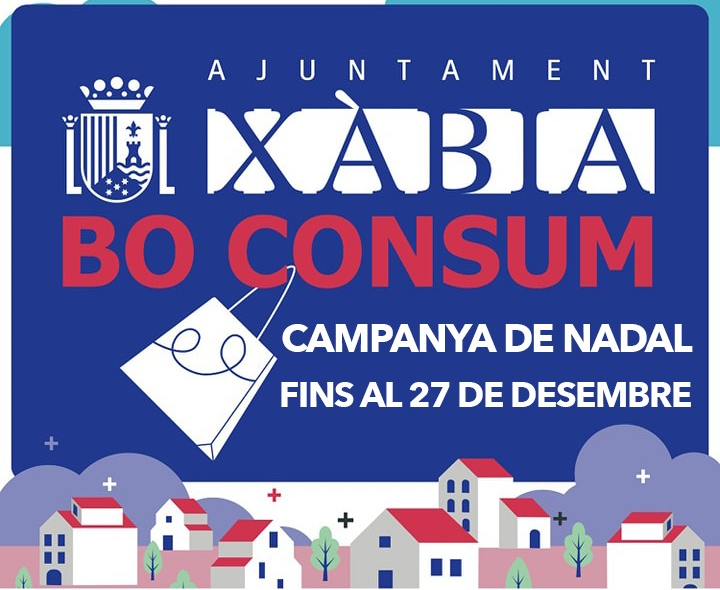 Tuesday 20th December 2022 · Mike Smith
Source: Ajuntament de Xàbia
The town hall in Xàbia has activated the second campaign of subsidized shopping vouchers, an initiative linked to Christmas that aims to encourage purchases in local businesses to help the local economy.
Ximo Segarra, the councillor responsible for Economic Development in Xàbia, explained that the vouchers can be purchased from the CREAMA offices in the Portal del Clot council offices from today Tuesday 20th December until Monday 26th December during the special hours of 9.00am to 2.00pm and then 5.00pm to 8.00pm Monday to Friday.
Related Links: Xábia launches subsidized vouchers worth 100 euros to encourage local Christmas shopping
Applicants will pay 50 euros (by credit card) for a voucher worth 100 euros. It will be necessary to bring identification (DNI, etc.) and vouchers are limited to one per person registered as resident in Xàbia who is of legal age. There is a possibility of buying a second voucher for another person so long as the respective signed authorization is provided, which can be downloaded from the website www.bonsconsum.xabia.es where the complete list of participating businesses can also be consulted.
Unlike the initial campaign, this new initiative provides vouchers in credit card format that be used in different businesses until the balance is exhausted; if the value of the purchase is greater than the available balance, the difference must be paid by the consumer. The councillor hopes that this new face-to-face purchase system will made it easier to be used by people of all ages whilst also highlighted the great response to this second campaign which has attracted the participation of more than 80 businesses.
Related Links: Local businesses benefit from almost 50,000 euros in shopping voucher campaign
Vouchers can be used to purchase clothes, footwear, electronic, household appliances, beauty and hairdressing services as well as in bars and restaurants, food stores and bodegas. Thus, it can be used to to buy a wide variety of gifts as well as to enjoy a dinner or even stock up on fresh produce or wine for the holiday celebrations.
The vouchers can be used until Tuesday 27th December after which they will become invalid. Any remaining balance will not be refunded and this deadline has been established in the terms and conditions provided by the Diputación de Alicante which has funded the campaign.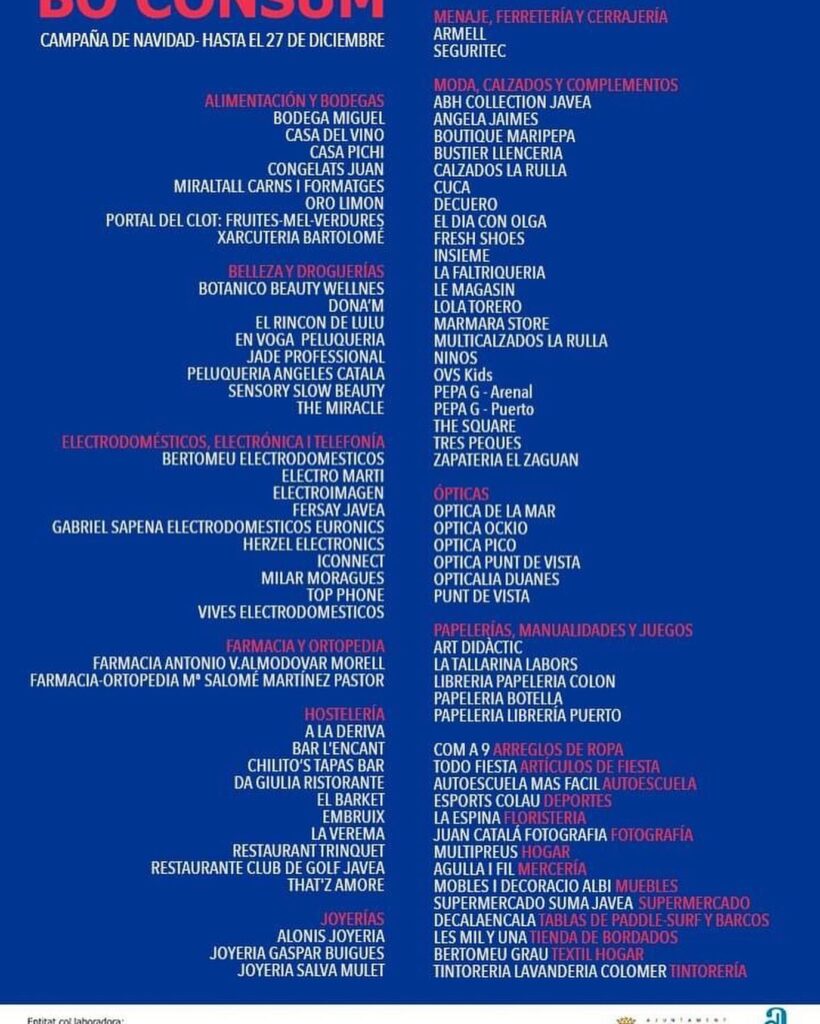 ---

---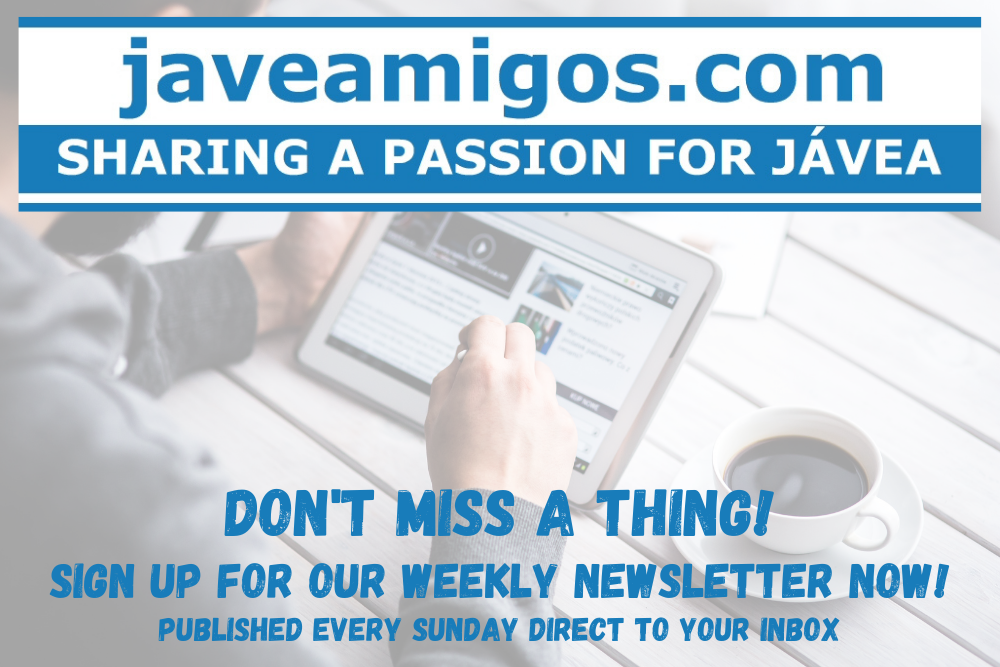 ---