More than 149,000 people from education centres will be vaccinated over four days
Vaccination has been scheduled for March 26, 27 and 31, and for April 1, pending receipt of the AstraZeneca vaccine.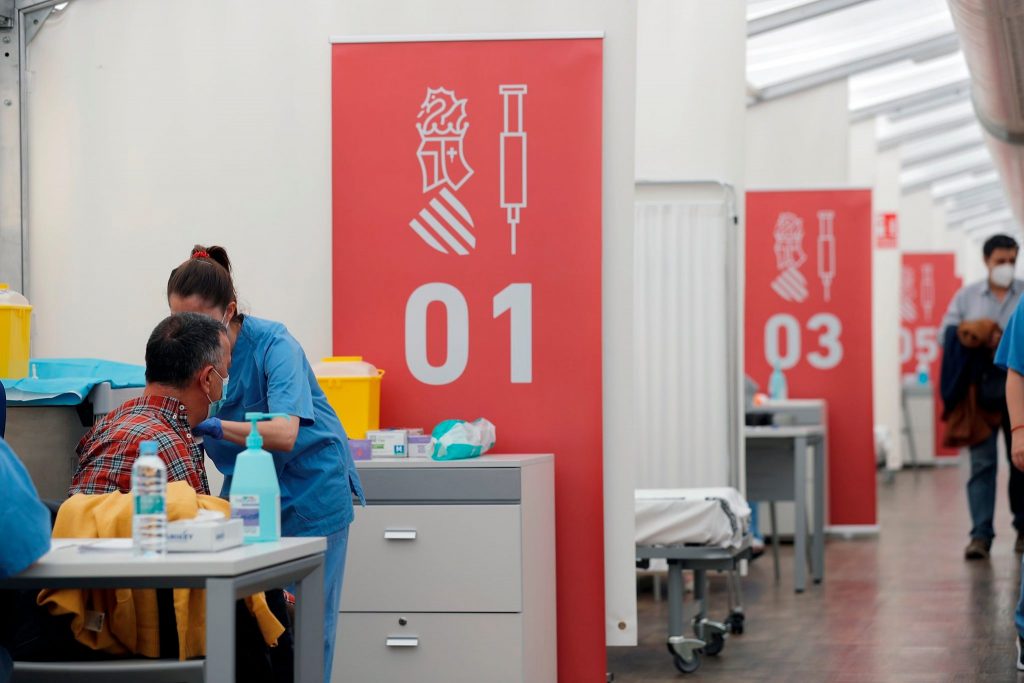 Thursday 25th March 2021 | PRESS RELEASE; translation MIKE SMITH
The regional health ministry is resuming the vaccination of teachers in the Comunidad Valenciana in a programme that will see all staff of educational centres in the region fully vaccinated by April 1st, almost 149,000 people.
Teachers are scheduled to be vaccinated on Friday 26th March, Saturday 27th March, Wednesday 31st March, and Thursday 1st April. Over these four days, 145,174 people from 3,195 educational centres will receive their first dose of the AstraZeneca Vaccine.
Specifically for Xàbia, the appointments have been set as follows:
Friday 26th March
15:00 – Centre Públic FPA
15:30 – IES Antonio Llidó (50%)
16:00 – IES Antonio Llidó (50%)
16:30 – Centre Priv. Ed. Inf. 1er Cicle Miniairons
19:00 – CEIP Port de Xàbia
Saturday 27th March
11:00 – CEIP Mediterrània
11:30 – Centre Priv. Ed. Inf. 1er Cicle Caragolets
11:30 – Centre Priv. Ed. Inf. 1er Cicle El Riuet
17:00 – CEIP Graüll
17:30 – CEIP Trenc d'Alba
19:30 – Conservatori Professional de Mùsica
Wednesday 31st March
15:00 – IES Número 1 (50%)
15:30 – IES Número 1 (50%)
18:30 – CEIP L'Arenal
18:30 – Escola Infantil Municipal L'Oroneta
Thursday 1st April
08:30 – Centre Estranger Xàbia International College
11:00 – Centre Privat María Inmaculada
The vaccination will take place in the Centre Llunátics in Dénia.
Source: Informació sobre el procés de vacunació del personal dels centres docents
The vaccination programme has been planned in such a way that the largest number of people are administered with the vaccine in the shortest time possible. To support this objective, the regional health ministry has expanded the number of specialists vaccination teams to 250, professionals who have been training to carry out the procedure from the moment the patient arrives in the vaccination centre through to the post-administration period where they are required to wait 15 minutes after they receive their jab. The teams consist of two nurses, an administrator, nursing assistants, security personnel and porters.
Thus, it has been forecast that 2,610 teachers and staff will be vaccinated every 30 minutes in vaccination centres across the Comunidad Valenciana.
---
Information Source
Press Release – Generalitat Valenciana
---