Mayor responds to PP allegations of Arenal neglect
"Those who created the problem fifteen years ago have taken the advantage of the consequences of their poor policies and the discomfort of the residents to lecture us."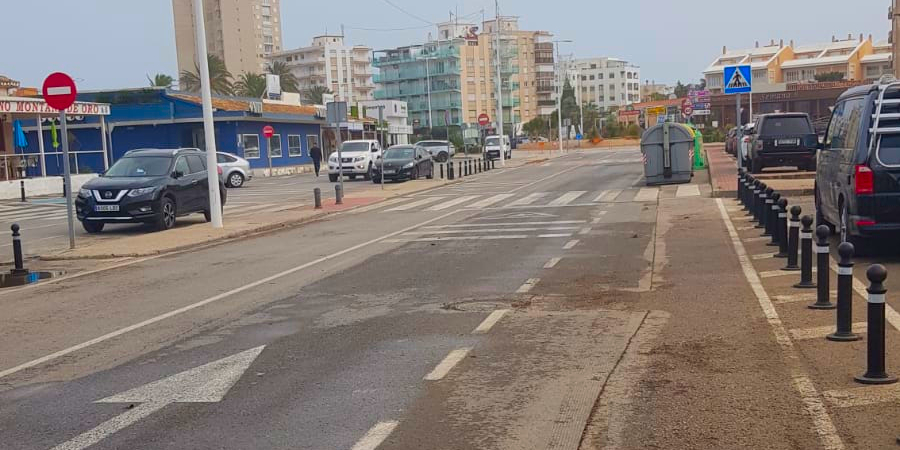 Mayor José Chulvi has responded to PP allegations that his government have consistently neglected to resolve the flooding problem in the Arenal zone by laying the blame firmly at their door, claiming that it is a situation that has been caused by the urban policy of PP.
"It's incredible," he said. "Those who created the problem fifteen years ago have taken the advantage of the consequences of their poor policies and the discomfort of the residents to lecture us. To ask for solutions today for tomorrow when they know perfectly well that when the Arenal floods, it is because they allowed development over the Saladar ravine, and that fixing that now is very difficult and will cost us all a lot of money."
The mayor wanted to make it clear that the root cause of the flooding of Avenida de Libertad is the construction of the Arenal 3 and Arenal 3A urbanisations, a project that was agreed by the PP when they were in power in Xàbia and one which the PSPV repeatedly opposed.
At that time, he said, it was already predicted that these developments would block the natural overflow channels that drain the low-lying Saladar flatlands – such as the Barranco de Albanells – and exacerbate an already problematic area.
The PP ignored all the warnings and allowed the urbanisations to be built (developments that were surrounded by controversy at the time) and block the natural overflows. It didn't take more than a year for the Arenal zone to suffer a serious flood – in October 2007 – and, despite the fact that the Council later built new storm drains which emptied into the sea, they were not enough to prevent the accumulation of water.
The mayor insists that his executive has inherited many problems from the years of policies that place private interests above all. Amongst them, one of the most serious has been the Arenal which he said "worries us a lot and not only when it rains, as it seems to the PP".
He confirmed that the Department of Works has made inquiries and has several technical alternatives on the table which are being considered to determine which would be the most appropriate to address the problem.
---