Councillor meets schools to evaluate COVID-19 measures
School management meets with education councillor to look at COVID-19 protocols in the classroom.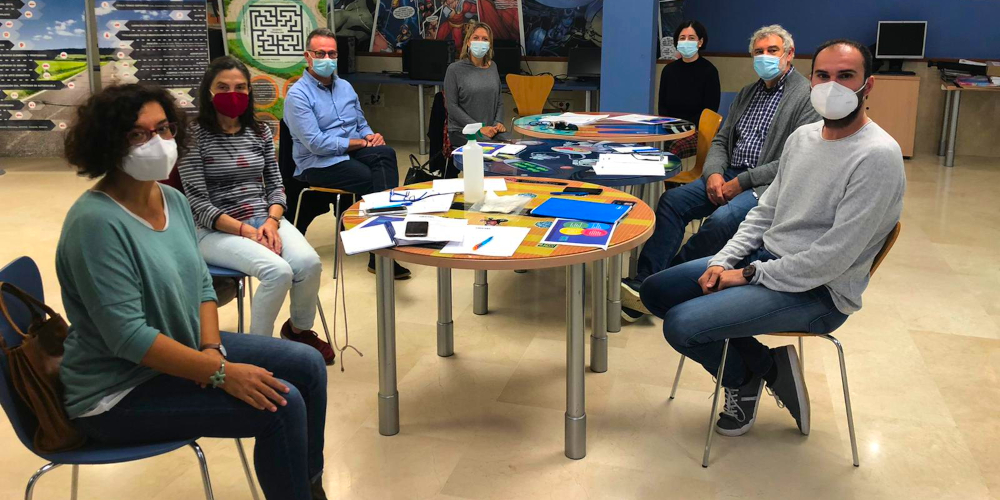 Councillor Montse Villaverde (Education) called together the management of all the schools in the municipality to evaluate how the health prevention protocols are working in the centres and exchange views on the incidence of the COVID-19 infection in the classrooms.
One the main problems has been the confusion amongst parents when a case is detected and it has been agreed that a single circular will be sent to all educational communities to remind everyone of the protocols and making it clearer which are the information channels to check in a home situation.
In this sense, it needs to made clear that in the case of detecting a positive case in a classroom, Salud Pública are responsible for contacting all contacts who will then have to self-isolate or take a PCR test and they will also explain the procedures that will follow.
Schools will only report when a positive case is detected outside of school hours or at the weekend to advice families and remind them of the basic preventative recommendations until Salud Pública officially contacts them.
The school community also reminds parents and guardians of the situations in which it is not necessary to take their child to school: if they have symptoms, if they are pending a PCR test or know the results, if Salud Pública has ordered self-isolation, or that the child has been tested positive for COVID-19.
The Council shares the concern for health safety in the classroom and, for this reason, it has asked for responsibility and maximum collaboration from families to minimize the incidence of the health crisis, to have trust in the schools and be especially attentive to official communications issued by each centre where up-to-date information will be published as well as verified information from official sources.
---