It's nothing new. After Brexit, UK nationals may now need to meet certain requirements to enter Spain
British media's burst of indignation hides the truth that, as a member of a non-EU country, UK citizens are now third country nationals and thus are required to meet new requirements to enter Europe.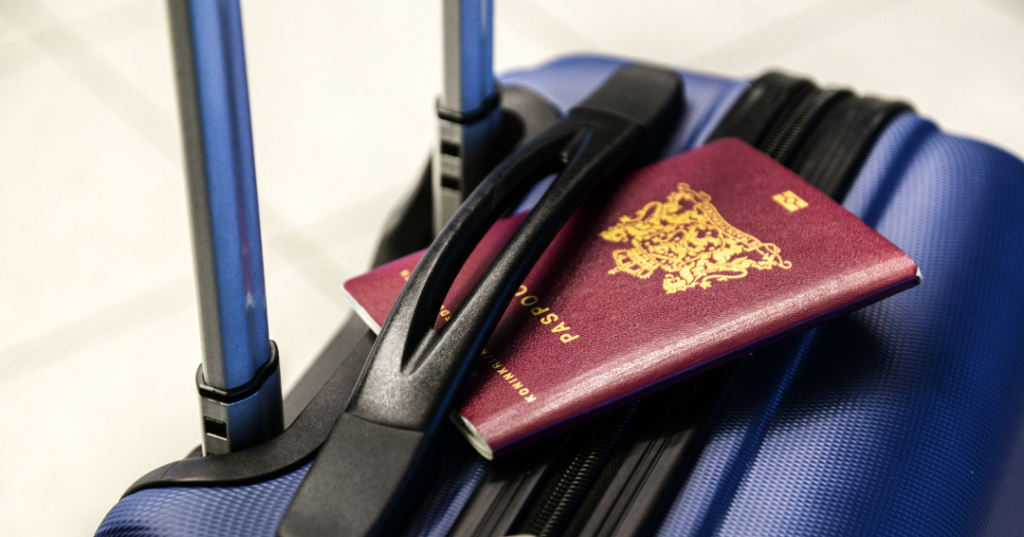 Over the past couple of weeks, the British media has exploded in indignation at the apparent revelation that Spain intends to force British holidaymakers to prove that they have in their possession an amount of €100 per person per day during their visit and a minimum of €900 (or its legal equivalent in foreign currency) before being allowed entry in Spain. Headlines like "EU punishes British holidaymakers because of Brexit" have only stoked that fire that still burns in the hearts of one half of a nation driven apart by the decision to withdraw from the European Union.
Aside from the fact that the newspapers have conveniently ignored the fact that travellers visiting the UK are also required to show that they have specific means to support themselves and any dependents for the duration of their trip, they have also somewhat twisted the truth, accusing Spain of being anti-British and embarking of a revenge campaign for Brexit. Apparently it sells copies.
Considering that the United Kingdom was one of the main countries of origin for international tourism in Spain in 2021 behind France and Germany, it cannot be further from the truth. Why would the Spanish government have any desire to alienate a market that provided 18 million inbound visitors in the year immediately before the pandemic?
In reality, the truth is that this is not a new requirement. It has applied to non-EU nationals for many years, and it's probably come to the attention of the British media because it can now be applied to its citizens after the UK finally completed its withdrawal from the European Union and after the easing of travel restrictions which has seen more Brits travelling abroad, and in particular to Spain, for their annual holidays.
It has been written in law for more than a decade. Regulation (EC) No 810/2009 of The European Parliament and of The Council of 13 July 2009, establishing a Community Code on Visas also known as "Visa Code" stipulates in Article 14(c) that non-EU nationals wishing to enter the Schengen Area should provide: "documents indicating that the applicant possesses sufficient means of subsistence both for the duration of the intended stay and for the return to his country of origin or residence, or for the transit to a third country into which he is certain to be admitted, or that he is in a position to acquire such means lawfully, in accordance with Article 5(1)(c) and (3) of the Schengen Borders Code".
Each member state of the Schengen Area, including Spain, is free to apply specific national rules which means that every member state is allowed to have certain independence when setting the reference or fixed amount of financial means of subsistence towards foreign visa applicants. This can mean that this set amount does not necessarily match with the amount of financial means that another Schengen member state might apply towards foreigners entering their territory.
So, it's not just Spain.
A statement on behalf of the Spanish Tourist Office confirmed the rule was not new and the current requirements have been in force since January 1st of this year. It also confirmed that the regulations were not confined to Spain, as can be seen below, and applied to visitors from most nations outside the EU-Schengen border-free travel area. "The requirement for UK travellers to be able to illustrate sufficient means for the duration of their stay and the return is established in the Schengen Borders Code and is not a Spain-specific requirement. Nor is this a new requirement and it has been in place for some time for visitors from outside of the European Union or Schengen Area. When entering Spain, these checks are not systematically carried out for every traveller."
Schengen Area Member State – Daily Rates for non-EU citizens
Source: schengenvisainfo.com
Austria – regulated on a case-by-case basis
Czech Republic – 42.50€
Denmark – 67.24€ (hotel) / 47.07€ (hostel or other cheaper options)
Estonia – 100.00€
Finland – 30.00€
France – 120.00€ (no proof of accommodation) / 65€ (hotel) / 32.35€ (cheaper options)
Germany – 45.00€
Greece – 50.00€, a minimum of 300€ for stay of up to five days
Hungary – 3.19€ upon entry
Iceland – 28.83€
Italy – 44.93€ for stays of 6-10 days / 51.64€ for stays 11-20 days
Latvia – 14.00€
Liechtenstein – 92.34€
Lithuania – 40.00€
Luxembourg – no stipulation
Malta – 48.00€
Netherlands – 53.34€
Norway – 53.34€ but also decided on a case-by-case basis
Poland – 67.76€ for up to 3 days / 22.59€ for more than 3 days
Portugal – up to 75.00€ unless proof of accommodation and food provided
Slovakia – 56.00€
Slovenia – 70.00€
Spain – 100.00€ (minimum of 900.00€ regardless of length of stay)
Sweden – 48.26€
Switzerland – 92.34€
WHAT IS THE SCHENGEN AREA?
The Schengen Area consists of 26 European countries which have opted to abolish the internal borders for the free and unrestricted movement of people with common rules for controlling the area's external borders. Set up in March 1995, these countries include France, Spain, Italy, Germany and Greece, five of the most popular tourist destinations in Europe.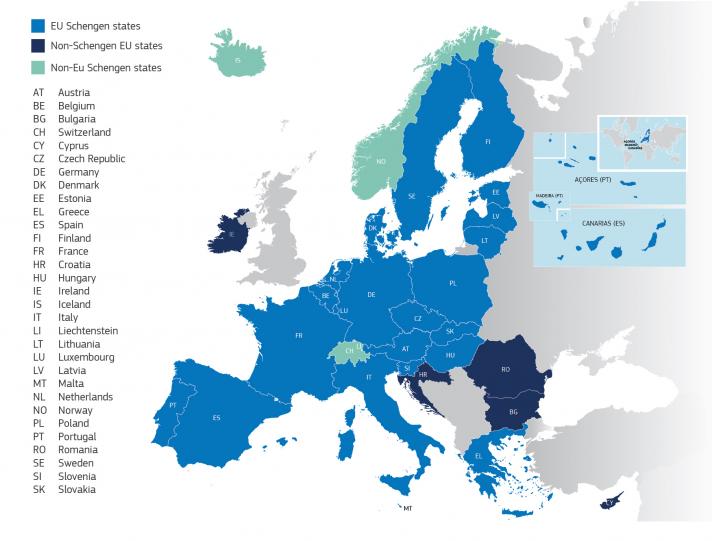 A Schengen Visa is a short-stay visa which allows a person to travel to any member state of the Schengen Area for stays of up to 90 days for tourism and business purposes. It is the most common visa for Europe and enables the holder to enter, freely travel within, and leave the Schengen Area from any of its member states. However, if if you are planning to study, work, or live in one of the Schengen member states for more than 90 days, then you must apply for a national visa of that country and not a Schengen Visa.
All nationals of third countries which have yet not reached a visa-liberalization agreement with the Schengen member states need to obtain a visa prior to their arrival in Europe. However, there are a number of third countries which don't need a Schengen Visa to enter Europe, amongst them the United Kingdom, the United States, Australia and New Zealand. Citizens of these countries are still not permitted to reside in a member state for longer than 90 days in any 180-day period without any other legal permission, such as a long-term stay visa. But they are allowed to enter the Schengen Area for a short-stay without a visa.
ENTRY INTO SPAIN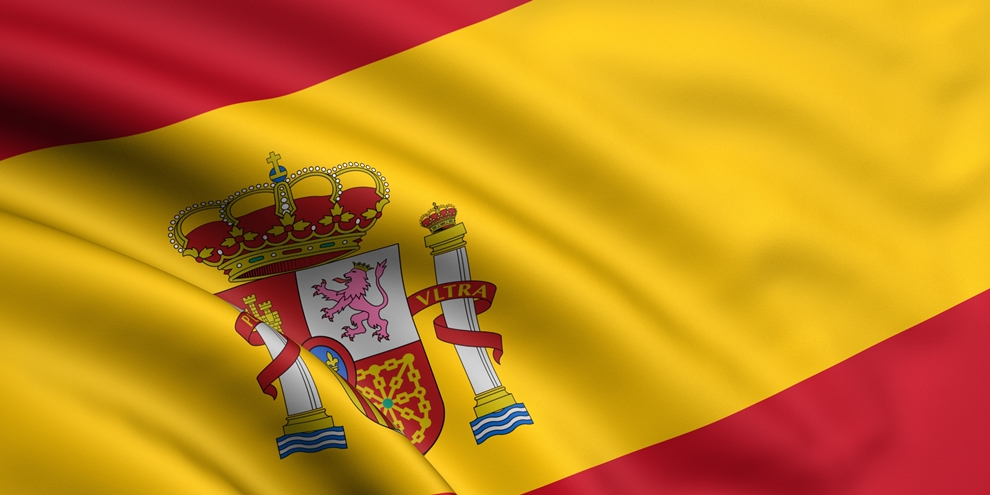 Passports and Travel Documents
Regardless of whether they have a visa exemption or not, all non-EU nationals who wish to visit or travel within the European Union, including Spain, will need to prove their identity using valid and accepted documentation. For Spain, these include a valid passport, a valid travel document or a national identity document/card or other valid document that proves identity. Be aware that this documentation should be valid for at least three months after the date that you intend to leave the EU country you are visiting, and which was issued within the previous ten years.
Border officials will stamp your passport on entry and on exit from the country at the end of your stay, except for those who can provide proof of residency in the country. If your passport is not stamped, you could find yourself fined or even detained as an "over-stayer" and if you don't get it stamped on exit, you might be refused entry on a future visit.
Be aware that Spanish law obliges any foreigner who is on Spanish territory to always carry valid identity documentation on their person, as well as any documentation that proves their regular situation in Spain, and that they are obliged to show said documentation when required by the authorities or their agents in the exercise of their functions.
Border officials in EU countries may ask for other supporting documentation before allowing entry into their country, such as an invitation letter, proof of accommodation, or a return or round-trip ticket.
Entry Requirements
Any foreigner who wishes to enter Spain must be in possession of a valid passport or travel document that confirms their identity. Although UK citizens are exempt from the Schengen Visa for short-stay visits, they may be required to present documentation to justify the purpose of their visit, provide proof of accommodation and provide proof of sufficient economic means to cover the time of their intended to stay in Spain. UK citizens who hold a foreigner's identity card (TIE) proving valid residency in Spain will not be required to provide this documentation.
Proof of Accommodation

This can be a booking confirmation from the hotel or other accommodation, a proof of address and ownership if you are visiting your second home, or an invitation from your host if you are staying with family or friends.

The Spanish Ministry of Interior has confirmed that the Carta de Invitación is an option available to prove that you are staying with family or friends. It is the responsibility of the host to apply for this document through the Comisaría de Policía in their place of residence; in the case of Xàbia, this would be in Dénia.

The procedure to follow is given in the link above; it's more red tape and may involve being summoned to the police station for a personal interview to establish identity whilst the price of the invitation letter is around 80 euros, although if it includes more than one person, the application charge of 6.42€ is charged per person, so a family of five will be charged 32.15€ for the letter, taking the overall cost to over 100€.

Also be aware that the visitor will need to have the original document in their possession when entering the country, so you will need to send it to them by post. It is also recommended that you apply at least one month in advance of your guest's visit.
Proof of Economic Means

All non-EU nationals visiting Spain should be able to prove that they have sufficient economic means to support themselves during their stay and the Spanish government has calculated that the daily amount should represent 10% of the national minimum wage in euros or its legal equivalent in foreign currency multiplied by the number of days that the visitor intends to stay in Spain and by the number of people travelling at their expense. Currently, the minimum amount is 100 euros per person per day, with a minimum of 900 euros.

This amount can be proved with cash, traveller's cheques, payment letters or credit cards, which must be accompanied by a bank account statement or an up-to-date bank book.
The fact is that, after finally completing its withdrawal from the European Union, the United Kingdom is now a 'third country' and its citizens must be prepared to accept the consequences of that change of status. Although it appears that only certain people will be required to provide the necessary documentation due to random spot checks by border control personnel, all citizens of third country nations wanting to enter Spain (or any other EU country) should be prepared to provide the necessary documentation, including proof of accommodation and proof of economic means.
Useful Resources
Ministerio del Interior [Entrada: requisitos y condiciones]
UK Government Foreign Travel Advice – Spain [Entry Requirements]
Ministerio del Interior [Carta del Invitación]
Ministerio del Interior – Policía Nacional [Trámites del Extranjería]
Ministerio del Interior – Policía Nacional [Trámites Expedición de Carta del Invitación]
---

---