Guardia Civil seizes 74 doses of cocaine from house in Xàbia
One of the two detainees remains in custody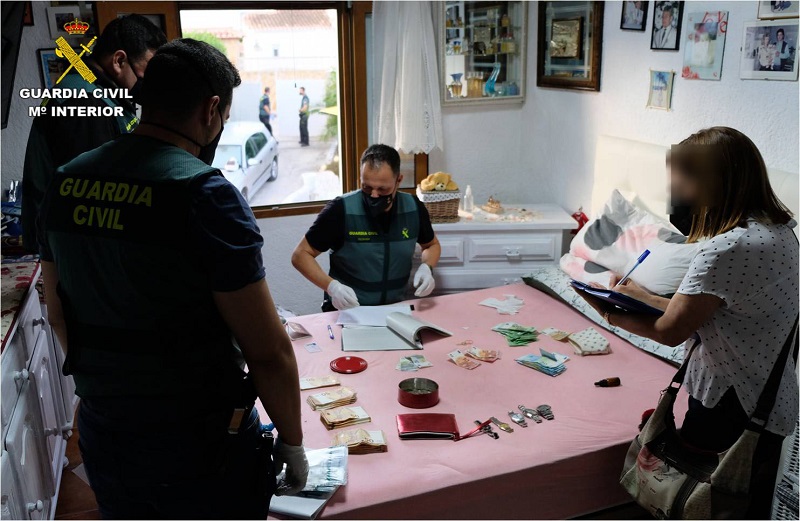 Friday 16th July 2021 – XÀBIA AL DÍA with Mike Smith
---
Guardia Civil officers from Xàbia have seized 74 doses of cocaine from a house in the municipality after receiving several complaints from people in the neighhourhood, arresting two people, one of whom remains in custody.
A statement from the security body explained that officers received several complaints from neighbours which suggested that a house in Xàbia could be the scene of criminal activity. Investigations began and officers carried out discreet surveillance of the property to verify their suspicions. It was soon discovered that it was engaged in drug trafficking.
The suspect could be defined as a cocaine "dealer" since he would travel to certain hospitality establishments in the area to supply his customers. On other occasions, although rarely, the customer came to the house, located in Xàbia, where he provided the substance.
Once investigations were completed, and under authorization from the courts, a search of the house was carried out with the support of USECIC, the Citizen Security Unit in Alicante, and a dog unit, which resulted in the arrest of a man and his partner, a perfect connoisseur of the illegal activity, for the alleged crime of drug trafficking.
The search found 74 doses of cocaine, 12,270 euros in cash, 3.878 euros in cryptocurrencies in a digital wallet, false documentation, equipment suitable for cutting cocaine, and several high-quality watches.
The alleged are a 67-year-old Italian man, who has a previous record for similar activities, and a 56-year-old Polish woman who lived with him and was fully aware of his activities.
After all the evidence was made available to the Magistrate's Court in Dénia, the man was held in custody on remand.
---

---