Granadella residents show their satisfaction with actions taken to reduce traffic in the cove
Amongst the actions carried out, an exclusive parking zone has been created for residents of Avenida Tío Catala.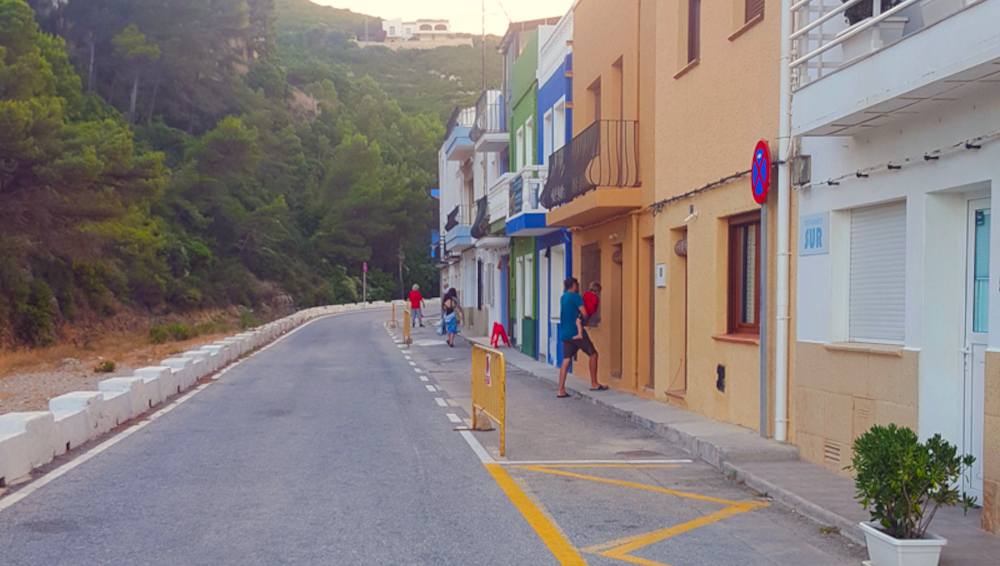 Monday 15th July 2022 · Mike Smith
Source: XAD / Vecinos de Granadella
In the same way that the residents' association of La Granadella has been critical of the lack of action when it comes to halting overnight stays and the illegal stopovers that occur in the surroundings of the cove (which do not comply with the Citizen Coexistence Ordinance of Xàbia), it has also shown its satisfaction with the latest measures that the administration has taken in order to tackle the problems arising from overcrowding.
Again, through social networks, the Asociación Cala de la Granadella has expressed its gratitude to Xàbia Council, local police, the Alicante Provincial Council and the Valencian regional government for having responded to many of their demands. "There is [still] a lot of work to do and we have to continue working together," they add, however.
The actions carried out to minimize the impact of the huge influx of vehicles and visitors include restricting parking by the side of the road leading to the cove and the pedestrianization of Avenida Tio Català (through access control by means of a barrier) favouring a more fluid traffic flow, rapid evacuation in case of emergency, and the passage of pedestrians and authorized vehicles.
Another of the actions has been to provide parking spaces for the residents of Avenida Tio Català in the new parking lot where the old police barracks was located. In addition, the capacity limitation of recreational kayak companies is being controlled through the regulation of jetty hours.
"The association will continue collaborating with the authorities so that La Granadella once again becomes that paradise that should never disappear," they have argued. In addition to the tourist impact in the area during the summer months, the residents had already complained on numerous occasions how the cove was still being affected during the autumn and spring months when the traffic restriction measures were lifted.
Related Links
---

---