FOGUERES 2023: Arantxa Pons and Júlia Leyda elected as queens on emotional night
Adriana Fernández Mata and Alex Salvà Prada were also elected as Presidents of Quintà 2023.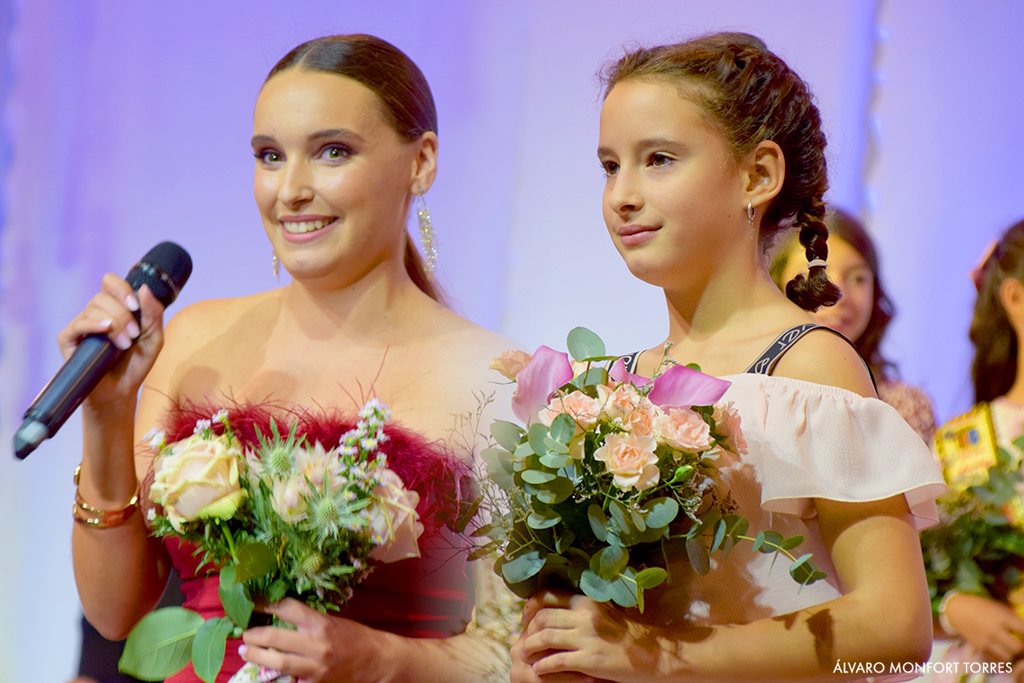 Sunday 2nd October 2022 · Mike Smith
Source: Álvaro Monfort (XAD)
After overcoming the problems caused by the health crisis which forced Xàbia to honour three years of groups of young people coming-of-age – the quintas – who were not able to celebrate their special moment under normal circumstances, the Fogueres de Sant Joan have returned to normal and are preparing to start a new edition of the fiestas which are, arguably, the biggest party of the year.
The formal elections and the appointment of the new positions that will represent the fiesta next June marks the beginning of this new journey. Thus, during Saturday night, an emotional one of all the young people and their families, the Quintà 2023 chose Arantxa Pons Escudero as next year's Regina de la Foguera with Elia Marí Bolufer and Lucía Llidó Vallés as the First Lady in Waiting and Second Lady in Waiting respectively.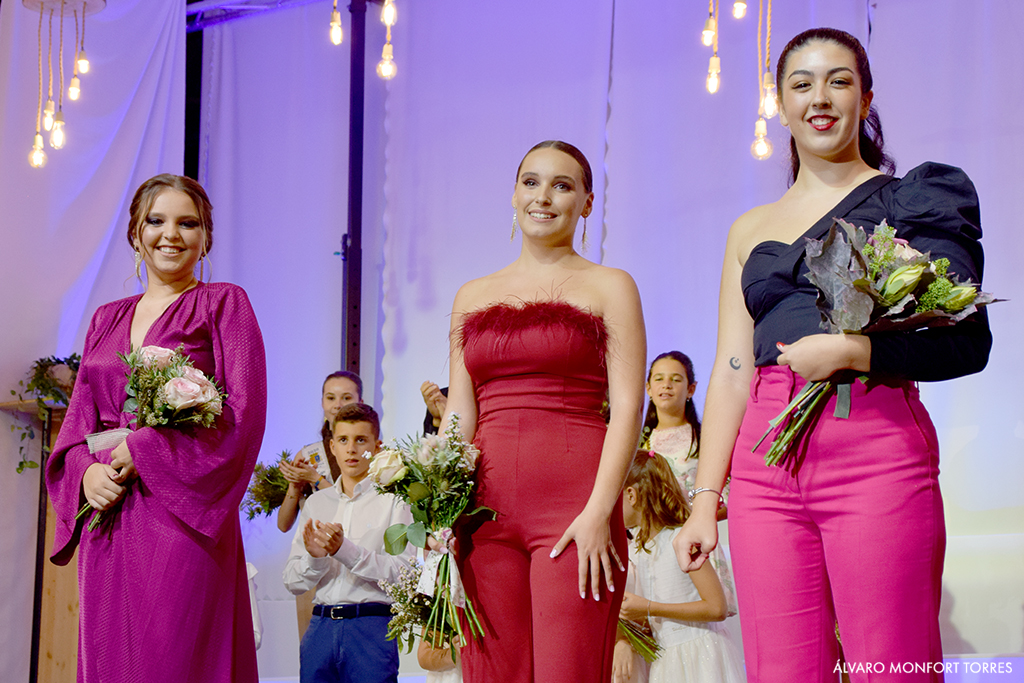 They have not been the only ones chosen. As luck would have it, Júlia Leyda Vallés picked up the baton from Ariadna Serrat and became the Regina Infantil de la Foguera in 2023. Along with her will also be Abril Escudero Costa and Marta Martínez Velázquez who will hold the positions of Ladies of Waiting.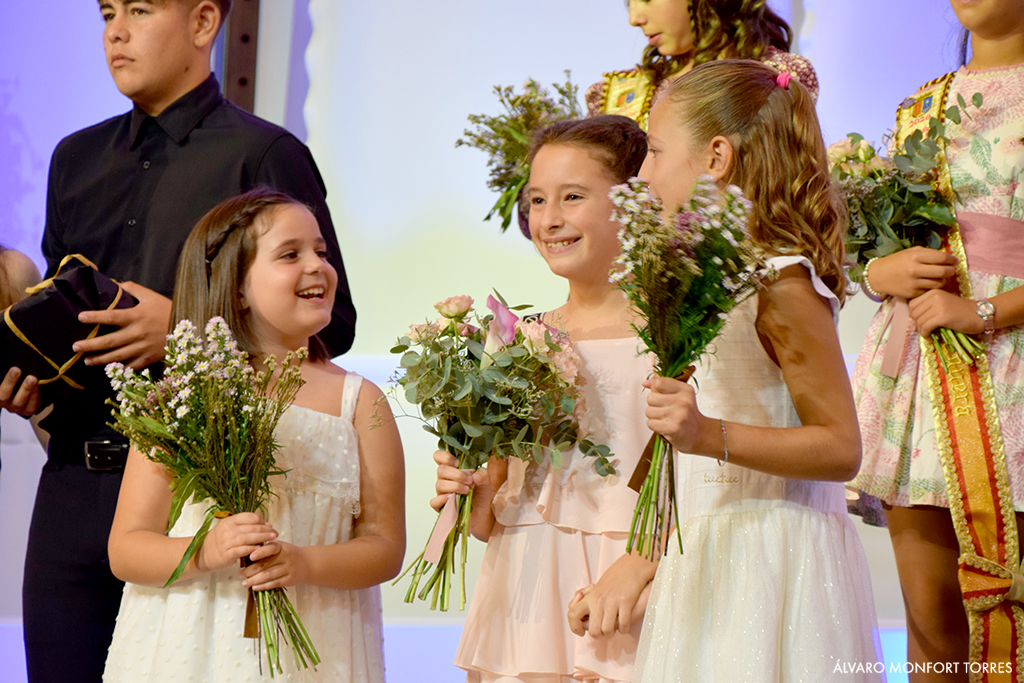 The young members of Quintá 2023 also entrusted Adriana Fernández Mata and Alex Salvà Prada to assume the responsibility of being their Presidents and coordinate the large group of young people in all the activities they have to carry out or require their participation.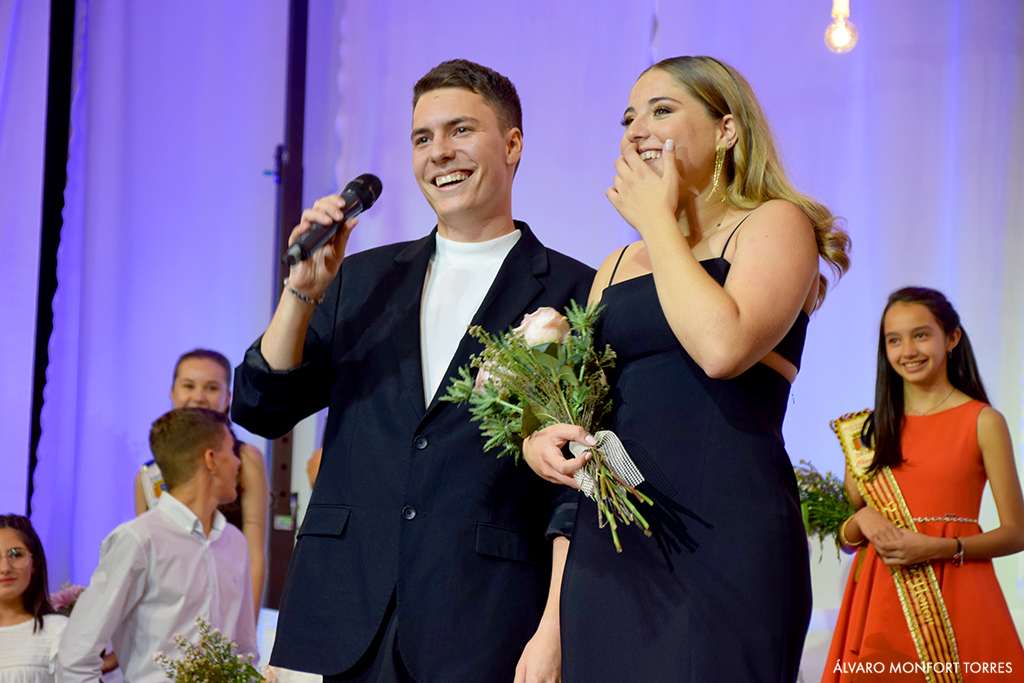 The Junior Commission chose Shaila Esquinas Escudero and Sergi Pons Andrés to occupy the positions of Presidents Juvenils.
As usual, the elections took place at the Palau Municipal d'Esports Miguel Buigues Andrés. The event was led by Lola Aurora Marcos and Juan Ramón Sapena and part of the proceeds from the tickets went to the Spanish Association Against Cancer. During the intermission, the public has been able to enjoy a fashion show by the young designer from Xàbia, Rubén Bisquert with make-up and styling by Lucía Devesa. After the formalities, a mobile disco was held inside the venue by Bitsound.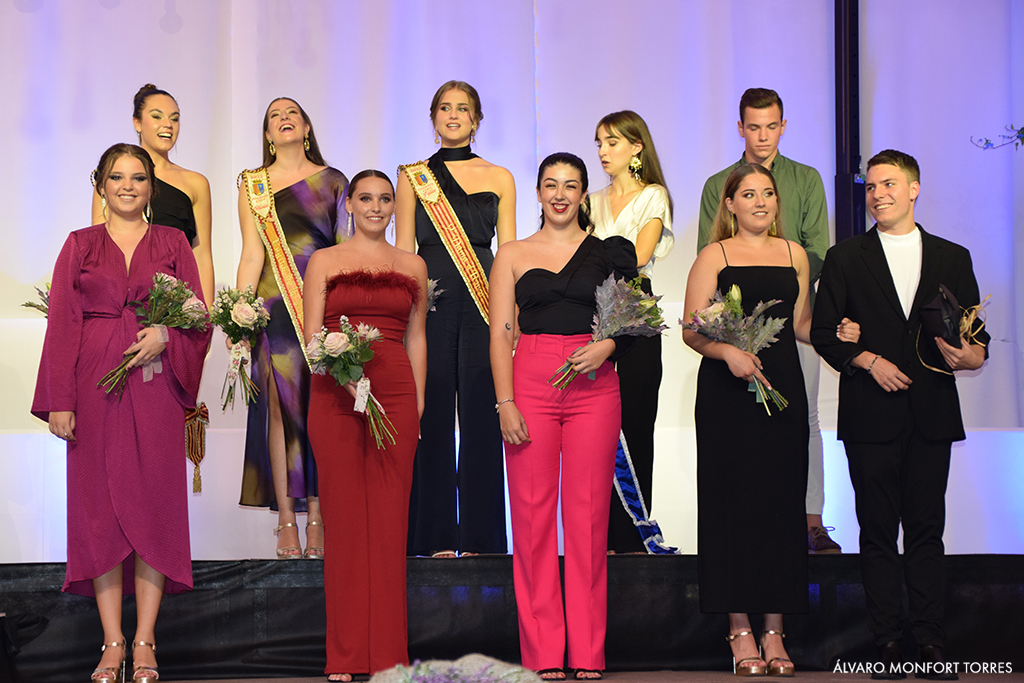 Related Link
---

---