Company reforming square in Thiviers requests contract modification
The work should have been completed by July 6th but the project remains unfinished.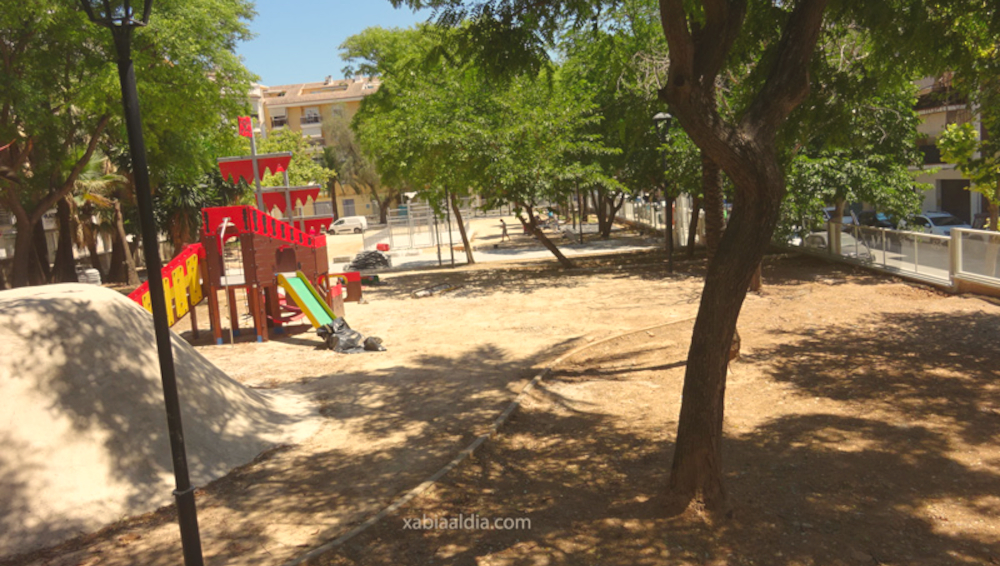 Thursday 14th July 2022 · Mike Smith
Source: XAD
The saga of the reformation of the Parque Reina Sofia in the neighbourhood of Thiviers continues. Work should have been completed on April 6th but delays caused by the continuous rain during the spring forced the contractors UTE Parque Jávea to request an extension. The local council allowed a further three months to July 6th but that deadline has also been passed without completion.
It is now apparent that UTE Parque Jávea have requested another modification to the original project contract in which it had agreed to execute the work within an agree price and deadline. It is a request that the external architect is studying and once he has reported on the company's appeal, it will be up to municipal staff to say if it is viable or not and, above all, if it fits into the strict contract law.
Local residents have reported days when there have been no workers on site, other days when there have been dozens, and others when there have been just a couple of contractors. They complain of an apparent lack of commitment of the company to complete the work on time, the last extension running out last week.
The works had a budget of 292,000 euros and included the complete facelift of the square and the conception of a new children's play area with the theme of "Los Siete Mares" and an execution period of about 7 months.
Related Links
---

---