Ciudadanos por Jávea joins municipal government of Xàbia
The mayor restructured the governing team to give responsibilities to his new partners and replace Isabel Bolufer who is retiring.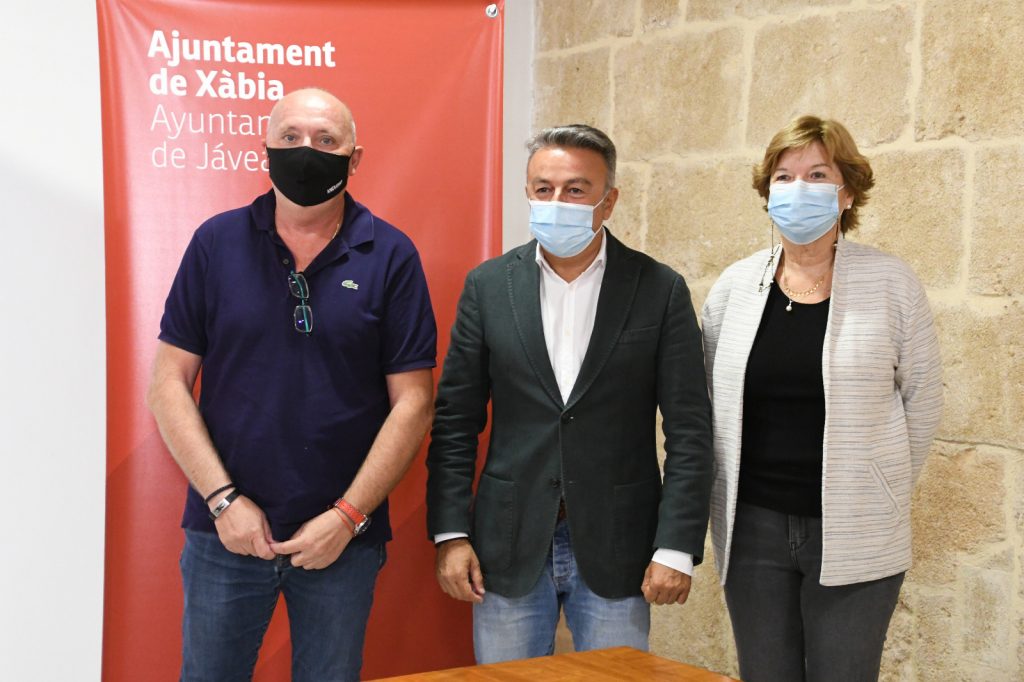 Tuesday 5th October 2021 – PRESS RELEASE with Mike Smith
---
Mayor José Chulvi has confirmed a restructuring of the government team in response to the resignation of councillor Isabel Bolufer, who was responsible for town planning and first deputy mayor, due to retirement and after reaching an agreement with the independent group Ciudadanos por Jávea (CPJ).
The mayor explained that although the PSOE-PSPV have an absolute majority on the council, the socialist party has always had the doors open to incorporate other parties in government tasks, encouraging plurality and assets to work for the municipality.
"We had been talking to Ciudadanos por Jávea for some time, a party with which we have government experience, and they have always demonstrated their responsibility and collaboration in important matters in the municipality. Now the circumstances have arisen to reach an agreement," he explained.
The other important change responds to the retirement of councillor Isabel Bolufer. She will be replaced by Doris Courcelles, who returns to active politics and will be in charge of areas in which she has great experience such as Foreign Residents Liaison and relations with the urbanizations.
The mayor detailed the changes of the restructuring:
Pepa Gisbert (PSOE-PSPV) will assume responsibility for Town Planning and Urban Scene whilst maintaining Personnel.
Juan Ortolá (CPJ) will assume responsibility for Citizen Security, Civil Protection, Mobility and Transportation whilst also becoming part of the governing board and holding the fourth deputy mayor position.
Susana Ern (CPJ) takes on the responsibility for Heritage, the Municipal Market, Fairs and Travelling Markets.
Toni Miragall (PSOE-PSPV) assumes responsibility for the Integral Water Cycle, which will directly related to his other areas in the Environment and Agriculture, whilst also maintaining Tourism.
Marta Bañuls (PSOE-PSPV) reduces for management burden to make it compatible with her personal life and will focus on Economic Development and the Duanes (port) neighbourhood.
The rest of the councillors maintain their responsibilities unchanged, with the number of full-time contracts lowered (4), the partial ones are maintained (3) and there will be six councillors without a salary who will only receive compensation for attendance, including mayor José Chulvi.
New Budget
The mayor explained that this change will materialize on Friday 15th October, the date on which Isabel Bolufer will formalise her resignation and a time when the 2022 budgets will begin to work so it is an ideal point for councillors to translate projects into their new departments.
In fact, this is one of the reasons that Juan Ortolá provided to explain his entry into the local government team. "Knowing that there will be a new budget encouraged us to take this step in which we are very excited, grateful and predisposed to work for the people."
Mayor José thanked Isabel Bolufer for six years working side by side. "Six very intense years, in which you have stood out for your good work for which you have earned the affection of the whole team, and for being one of those who have been one of my fundamental supports to face complicated situations," he said.
Chulvi wanted to emphasize the serenity and responsibility of Bolufer, demonstrated until the last moment by postponing her departure until the Transitory Urban Planning Regulations were approved and, with this, leaving the new General Plan on which she has worked intensively these years more secure and on track.
---
Related Links
---