CD Jávea offers summer football camp
Aimed at boys and girls aged 6 to 12, it will be an opportunity to introduce them to football as well as improve techniques and tactics.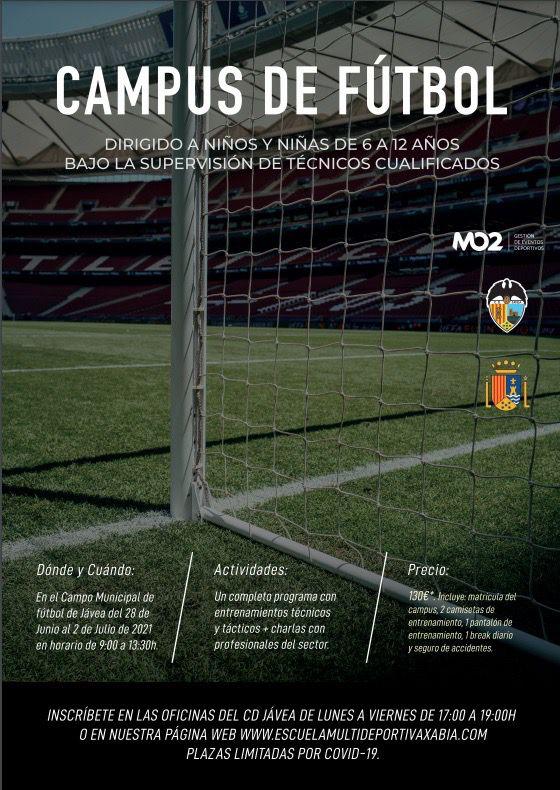 Monday 7th June 2021 – XÀBIA AL DÍA with Mike Smith
---
CD Jávea and M02 have got together once again to organize a summer camp specializing in football for the end of June, an opportunity to introduce boys and girls to the beautiful game as well as improve techniques and tactics.
The camp is aimed at boys and girls from 6 to 12 years old and will benefit from qualified staff working in a healthy and safe environment with small groups distributed by level and age. It will run from June 28th to July 2nd from 9.00am until 1.30pm.
The programme includes technical and tactical training as well as complementary activities such as talks on nutrition, sports psychology and health habits from different professionals in the sector.
For more information and registration, telephone 620-306-754 or visit the website here.
---

---