CD Jávea face CF Calpe in interesting derby game
The match kicks off at 8.00pm this evening Thursday and fans will be able to watch via the club's YouTube page.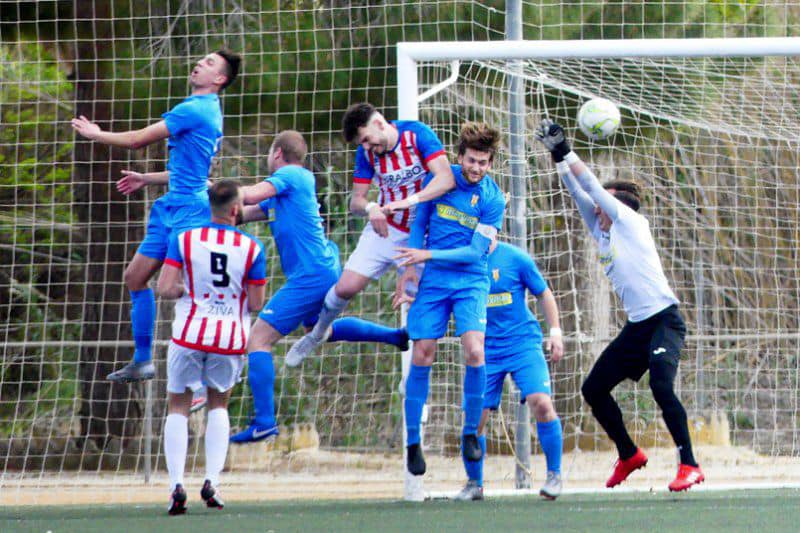 Thursday 1st April 2021 | XÀBIA AL DÍA; translation MIKE SMITH
CD Jávea begin continue an extraordinary run of fixtures, playing the second of three Marina Alta derbies in nine days. Last weekend, the rojiblancos drew 0-0 against CD Pedreguer and next Monday they face arch-rivals CD Dénia at home. But all attention is turned to this evening's home clash against CF Calpe.
Head coach Diego Miñana is well aware of the fact that his side have dropped points when they have been on the verge of victory. The last minute goal scored by Universitat d'Alacant against a super-tired home side in the first game back after the long winter suspension; the missed penalty by Paco at CF UE Tavernes which might have secured all three points with Jávea already 2-1 up; and another missed penalty, this time by Guerrero, at CD Pedreguer which meant that the rojiblancos had to settle for a share of the spoils. It's a frustrating habit which has seen CD Jávea slip to fifth spot, with rivals below them closing what was once a clear gap.
Despite this, Miñana has said that he is not so much concerned about the failure to score from the penalty spot but more about the fact that they dominated the first half at Pedreguer but were not able to take advantage. Team changes are afoot and Jávea can only hope that they can secure all three points. CF Calpe will be arriving full of confidence, having secured seven points from the first three games back after the lockdown, and it is also a side that has been playing together for a long time and, whilst there may not be important individuals who stand out, they work well as a team and have carved out results. It will be a demanding game against a fellow rival to claim one of the top spots and promises to be a attractive match to watch, especially since two opposition players came up through the ranks in Jávea, Roberto Fernández and Rubén Ortolá.
The match kicks off at 8.00pm this evening Thursday and will be refereed by Pablo Daniel de la Serna Álvarez. Although the game will be played behind closed doors, fans will be able to watch via the club's YouTube page (see link below).
---
Click below to read the original article in Spanish on Xàbia AL DÍA

---