The Llunátics building in Dénia will be the vaccination point for people 64 and 65 in the Marina Alta
People who should attend will receive an SMS with the necessary appointment details.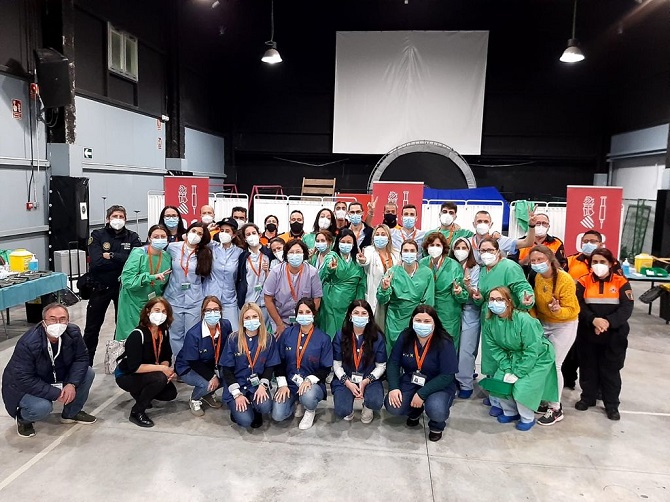 Thursday 1st April 2021 | XÀBIA AL DÍA & MIKE SMITH
The regional health ministry has confirmed that the Llunàtics building in Dénia will be the location of the vaccination of a new group of citizens in the Marina Alta which will start next week, specifically those aged 64 and 65 years and using the AstraZeneca vaccine.
These facilities, which are located in Ronda de les Muralles in Dénia (see map below), are already equipped since it has been the location for the vaccination of teaching staff.
The new vaccinations will take place on Tuesday 6th April from 8.00am to 9.00pm and on Wednesday 7th April from 8.00am to 3.00pm. The ministry has confirmed that those people who are due to be vaccinated will receive an SMS text in the next few days.
In addition, the regional health ministry will be completing the vaccination of the over 80s next week and then begin to administer doses to those aged 79 years, both using the Pfizer vaccine. This latter stage will only begin once those over 80 have received their first dose, some 286,625 people, and then the process will move down the age groups: 79, 78, 77 and so on.
At the same time, the ministry will continue to administer second doses for those who received their initial dose of the three vaccines that require two shots: Pfizer, Modena and AstraZeneca.
---
Click below to read the original article in Spanish on Xàbia AL DÍA

---