CD Jávea builds its squad for 2022/2023 season
Head coach Juan Carlos Signes has started to put together his squad for the forthcoming campaign.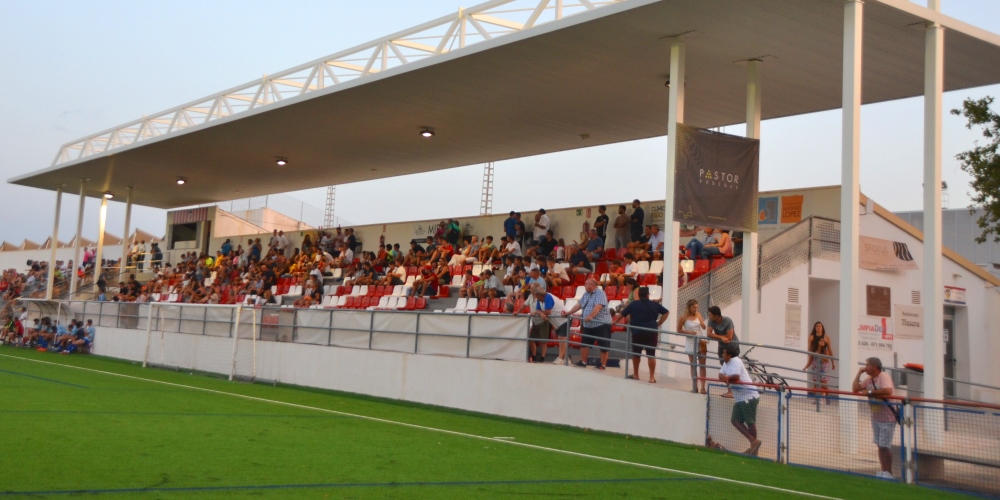 Friday 1st July 2022 – Mike Smith
Source: CD Jávea
CD Jávea has been revealing details of its squad building for the 2022/2023 season with new head coach Juan Carlos Signes, returning to the club for a second spell at the helm, securing the services of several established first team players as well as attracting several key players to replace those who have departed.
The following players have been confirmed as joining the club this summer:
The vastly experienced goalkeeper Tonet (Antonio López Carratalá) arrives boasting a long career between the sticks at both Third Division and Preferente level, making more than 273 appearances for clubs such as Villajoyosa CF, CF La Nucia, CD Dénia, and SF Benidorm CD. At 38 years old, he will certainly be one of the oldest players in the senior squad but head coach Signes will surely be looking at replacing a solid custodian like Sánchez with another.

Aarón Rebelles is a 24-year-old goalkeeper who arrives from CD Polop, clearly as a back up for Tonet.

Miguel Mut is a young defender who comes from CE Pedreguer for whom he made 63 appearances over the past three seasons.

Local players Alex Rodríguez and Isaac Llobell

return to the club after spending some time away, the latter playing in Germany for a time.
The following players have been retained:
Marcos Bisquert (28) is a solid central defender who has made almost 200 appearances for the club since his debut as a substitute back in September 2012 and scored two goals.

Javi Hernandez (34) is a vastly experienced midfielder who has made some 140 appearances for the club and scored 32 goals in his two spells at the club.

Rubén Ortolà (28) is a powerful striker who has made 140 appearances for the club, scoring 17 goals. Another local lad who came up through the ranks, his size and power make him a strong option upfront.

José Cabo (21) is a young striker who broke into the senior squad last season, making 24 appearances, ten of them from the bench, and scored two goals. He spent a season at CD Pedreguer, where he made 18 appearances, as well as CD Dénia (5 apps).

Victor Caturla, a hugely experienced central defender with time spent playing in England, took advantage of the early departure of Cristian Castells and made 21 appearances during the second half of the season, scoring a single goal to boot.

Fran Muñoz (32) is a powerful midfielder who made 28 appearances for the club last season, four from the bench, scoring two goals. He has experience of playing in the Third Division with CF La Nucia, CF Villajoyosa and CD Onda.

Aldo Michan (34) returned to the club at the tail end of last season, a popular and powerful defensive player who takes no prisoners. He made seven appearances – one from the bench – to add to the more than 300 appearances he has made for the club over the past decade.

Álvaro Tiscar is a young player who broke into the senior squad last season, making nine appearances, all from the bench, and has a promising future ahead of him.

Paco Gazquez (29), a tenacious and battling winger, has made 95 appearance for the club since his arrival from CD Dénia in 2018. His discipline record could be subject to debate, 91 yellow and 10 red cards during his 12-year senior career.
The following players have been confirmed to have left the club:
Veteran goalkeeper Edu Sánchez was a solid performer between the sticks, winning the Preferente Group III Best Goalkeeper in 2017, and made almost 130 appearances for the club.
---
---

---