Card payment finally arrives at the underground car parks of Xàbia
The company awarded the contract to maintain the car parks has swiftly met the demand to update the payment options.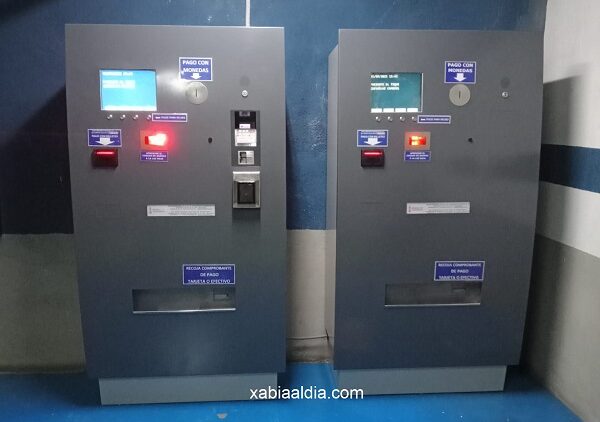 Monday 5th September 2022 · Mike Smith
Source: XAD Carlos López
The 21st century has arrived in the underground car parks of Xàbia and drivers can now pay by card at the parking payment machines. Such a relevant technological advance has not been possible until this year when the specifications of the contract forced an update the machines. Until this year, this was not required, not even as an improvement.
For a few days, payment by card has been possible in the Portal del Clot and Plaça de la Constitución car parks in Xàbia which has been a historic demand from residents, users and opposition parties that has become a reality more than ten years after these two infrastructures were opened.
The new company awarded the contract has gone ahead and has not waited to meet the three-month deadline to equip the car parks with this technology. On the other hand, among the novelties that the company has also made has been the change of all the personnel that provided the service until now, staff who had been in this position since its opening.
Related Link
---

---