Card payments to be made available in Xàbia's underground car parks
The five-year contract, valued at almost 863,000 euros, will see new ATMs with card payment facilities installed within two months.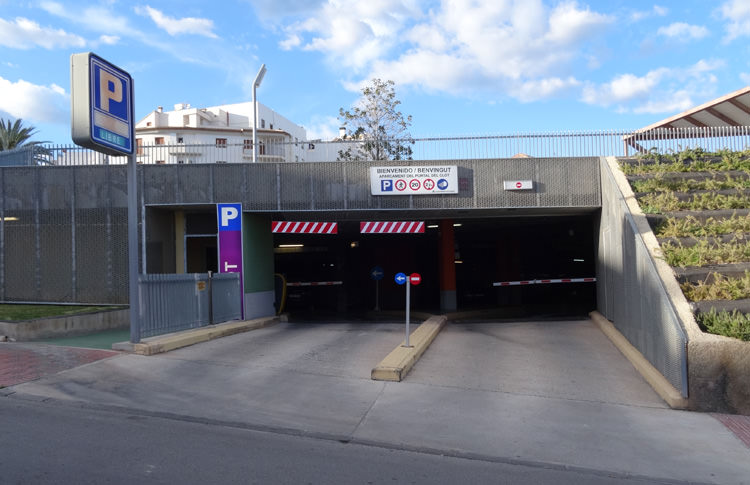 ---
Monday 27th June 2022 – Mike Smith
Source: press release – Ajuntament de Xàbia
---
Over the next few months, Xàbia Council is to modernise the access control system and management of the underground car parks in the Plaza de la Constitución and the Portal del Clot, which provide just over 880 spaces for parking in the historic centre of the town.
At the next plenary session, the local council will confirm the award of the contract for providing this service for the next five years to Aparcamientos de Superficie Cádiz SL, the company proposed by the contracting board at a cost of 862,947.88 euros.
This new contract will provide a more modern and efficient management of the underground car parks as well as a progressive digitization of the service. Initially, the facilities will be managed using the existing equipment but the contract requires that a new remote management system must be implemented within two months, which will be combined with basic face-to-face care in both car parks.
One of the innovations will be the installation of ATMs with card payment terminals, a long-standing demand of users of the car parks. The contract also includes the maintenance and cleaning of the facilities, their rooms, access points and toilets on a daily basis.
---

---