Business students provide feedback on festive window displays
The students have been attending a training programme for Basic Qualification of Auxiliary Activities of Commerce.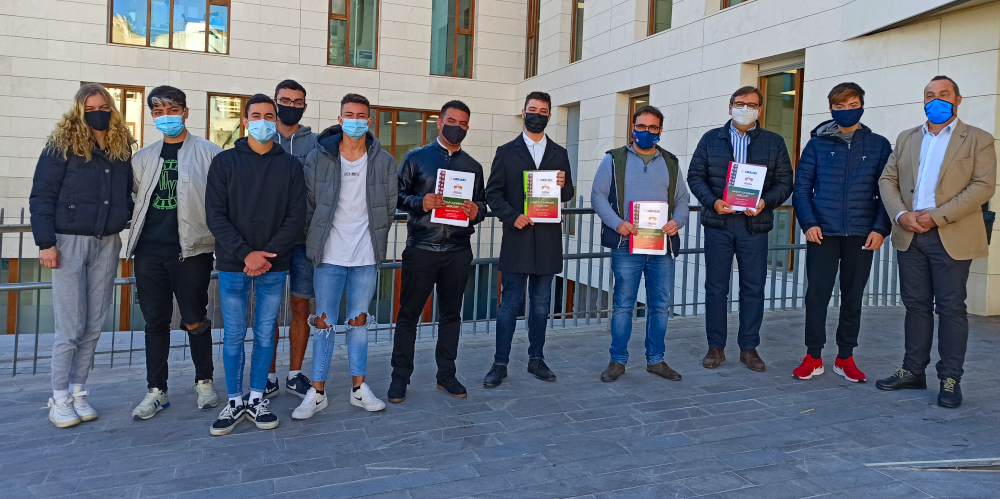 Wednesday 23rd December 2020 | MIKE SMITH
Students attending the PFCB Commerce course organised by CREAMA Xàbia received a visit from councillor Toni Miragall, filling in for CREAMA councillor Marta Bañuls, who is on maternity leave.
Two representatives of the students delivered two technical reports to both the Council and the manager of the Xàbia Histórica Business Association, Jaume Serra, which evaluated the different window displays that have been taking part in the Xàbia Christmas Window Competition.
Guided by teacher Julio Gamarra, the students visited the different businesses who had prepared special festive window displays in both the historic centre and the port zone of Xàbia. They took into account several aspects such as creativity, originality, aesthetics, complexity and the commercial appeal of the display.
Councillor Miragall congratulated the students on their initiative as what they have learned in the classroom has materialized into something practical and applied to local businesses. He also stressed that this course is providing them with training for the future.
He also highlighted the great responsibility that young people like these students have been showing when it comes to complying with the health measures put in place to prevent the spread of COVID-19, encouraging them to continue contributing to the fight against the disease.
---