Access ramp open to the public in the port
The ramp in Calle Santisimo Cristo del Mar improves access to the raised section where there are houses and restaurants.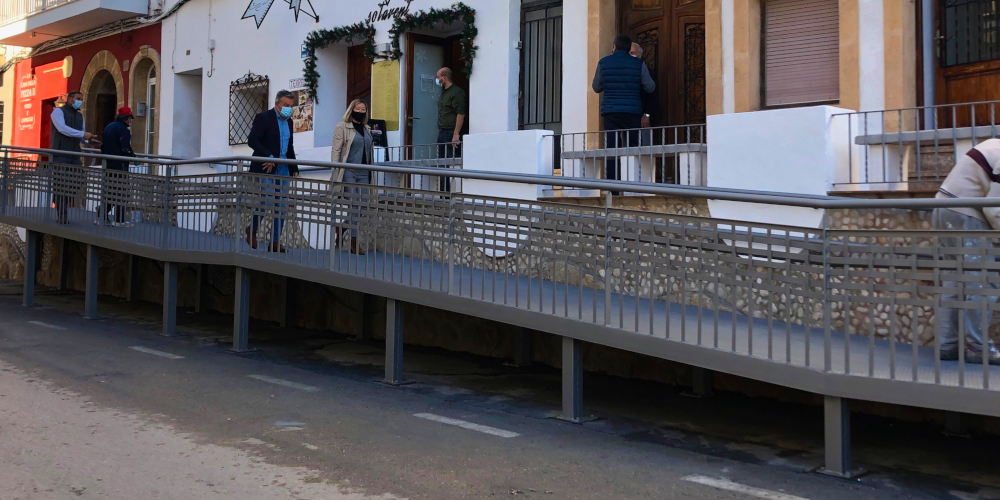 A new pedestrian ramp in Calle Santisimo Cristo del Mar in the port has been opened to the public today, providing access to houses and restaurants in the elevated section of the street for people with reduced mobility.
The galvanized iron ramp is removable and has railings on both sides. After the festive period, cladding will be added to the side to improve its visual image.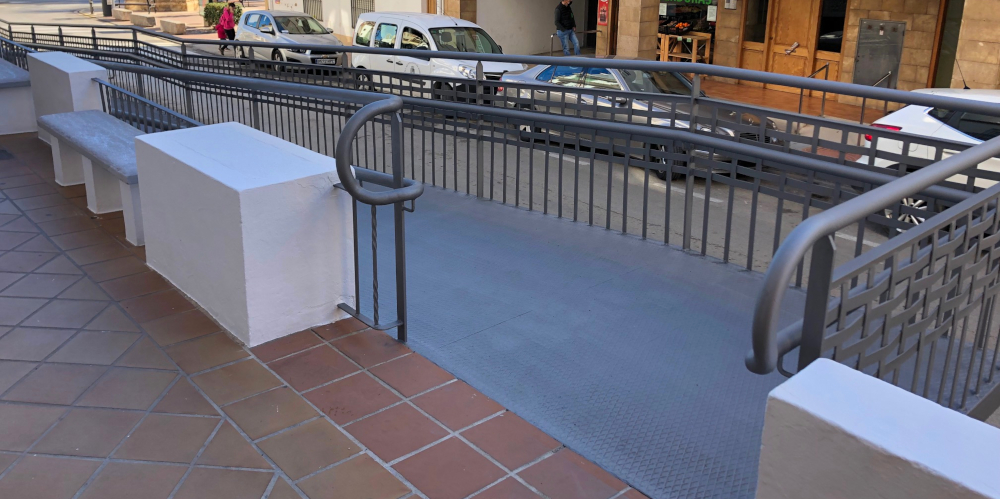 The Council has invested 21,622 euros in the project, responding to a municipal demand that has been difficult to resolve due to the area being located over drinking water network pipelines which meant that a permanent structure couldn't be built as it would hinder any repair work on that network in the future.
Mayor José Chulvi and councillor Kika Mata (Services) inspected the new ramp and was able to listen to the response of the residents who live in the area, who have received the new infrastructure well since it provides better access for everyone, including those with reduced mobility and families with prams and buggies.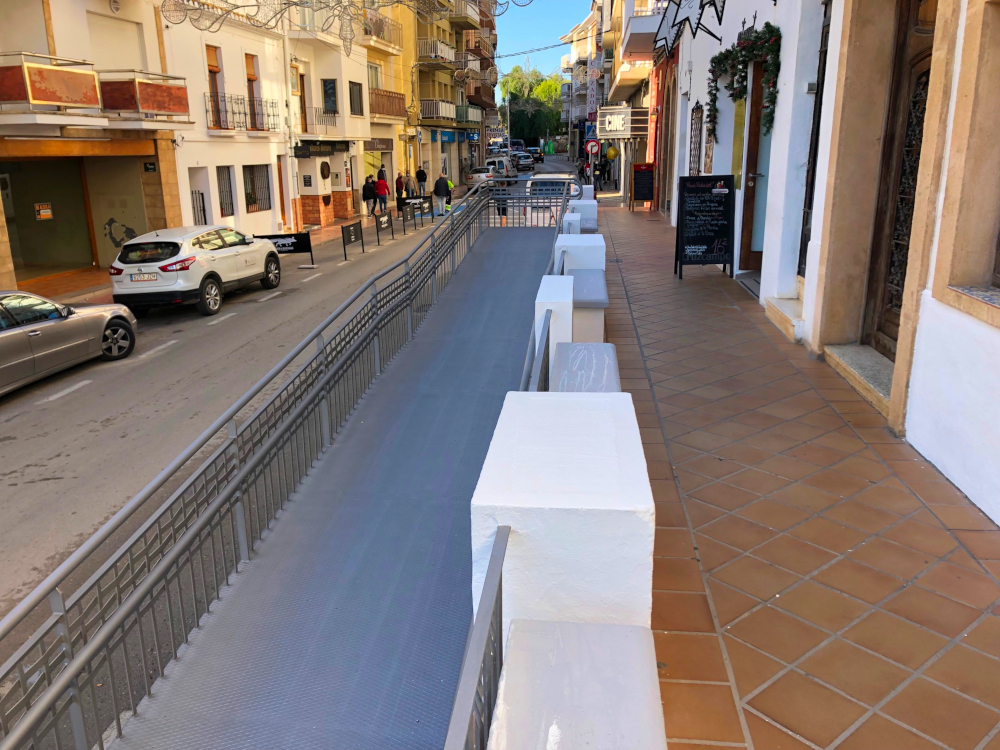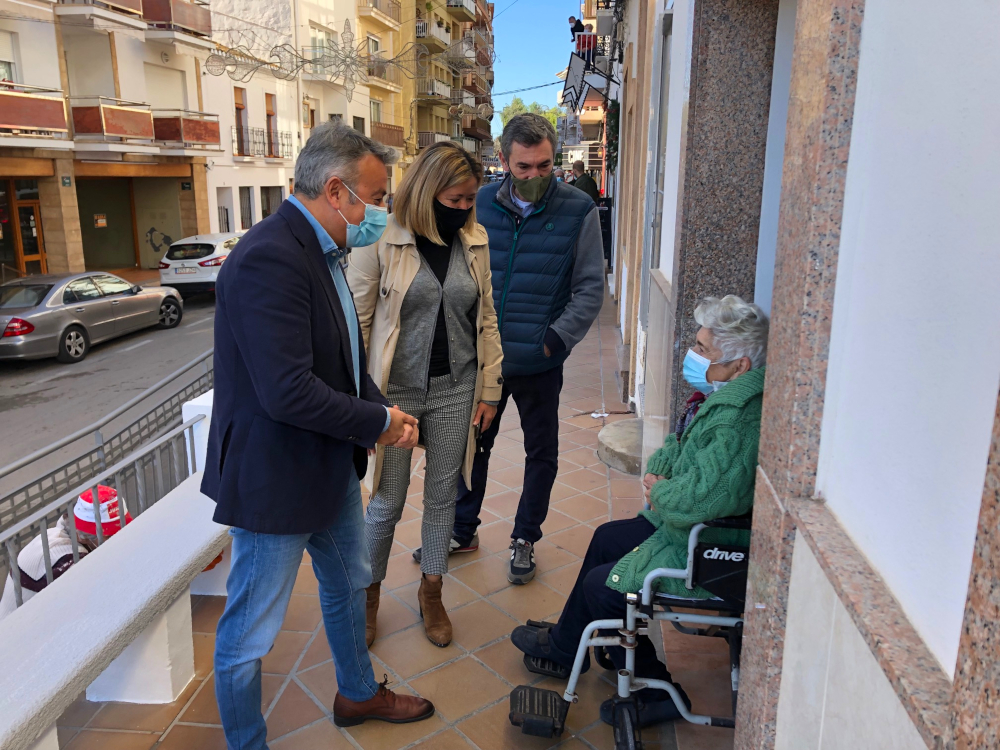 ---