Beach Flags – What do they mean and how to find out their current status online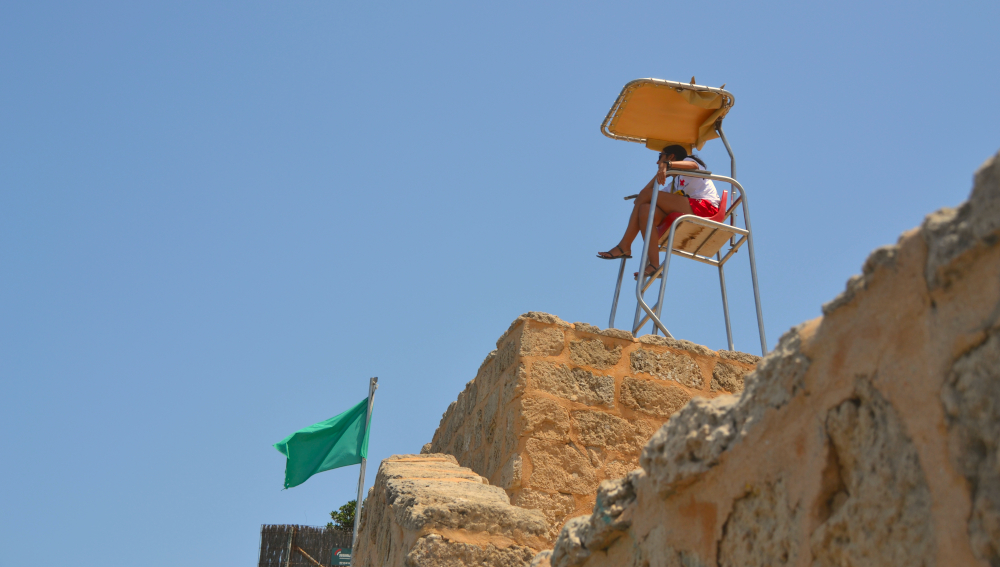 Monday 11th July 2022 · Mike Smith
Source: Original
With the summer season in full flow and the beaches now beginning to fill with people seeking to find a way to cool down under a relentless summer sun, it is important to understand the conditions of the sea.
The Royal Spanish Federation of Lifeguards and Rescue has established a system of coloured flags to indicate the status of beaches and their waters in Spain.
GREEN FLAG
All is in order. This is probably the most well-known flag on the beach (and the one most anticipated and hoped for) and it means that the sea conditions allow safe bathing for all. Although swimmers always have to be a little careful, a green flag beach is safe and no special precautions are necessary.
YELLOW FLAG
Bathing is allowed but with caution, particularly with small children. As a rule of thumb, you should only swim when if you can touch the bottom and always with your head above the water. This flag can also mean that there is some sort of minor contamination in the water, such as floating elements or pollution. It can also be flown if there are jellyfish present in the water and in some places it is accompanied by a white flag with two jellyfish drawn on it.
RED FLAG
Bathing is prohibited due to a high risk to the safety of swimmers, either through dangerous currents, rough seas with big waves, pollution in the water, or even the presence of animals that could be a danger to health, such as spider fish, sharks or a huge amount of jellyfish. Failure to observe this prohibition can attract a fine and the lifeguards can call on the support of the local police to enforce it.
These days, you don't have to visit the beach to check its flag status. The town hall's Telegram channel XÀBIA – INFO ESTADO PLAYAS posts both the flag status of the town's five main beaches as well as the access situation to the two popular coves of Cala Barraca-Portitxol and Granadella, which are both subject to vehicle access control to prevent over-crowding.
In addition, the Cruz Roja itself produces the information about all five beaches on its website, including flag status, the presence of jellyfish, etc. The lifeguard service is on duty from 11.00am to 7.00pm every day until mid to late September, depending on the beach.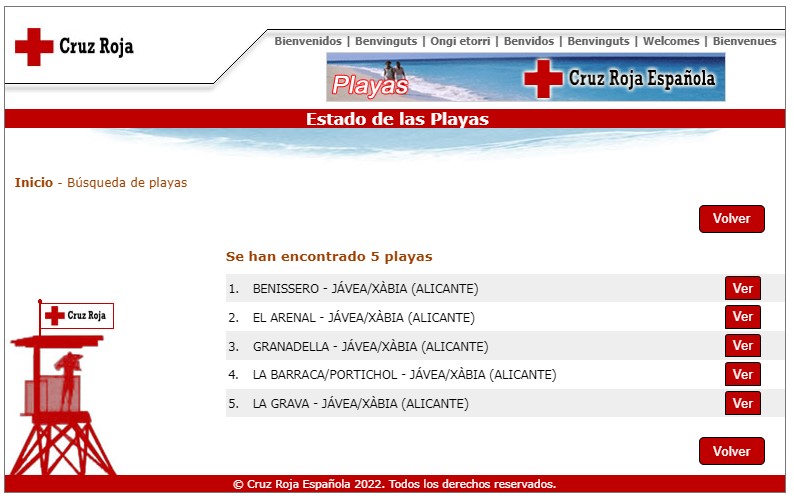 Some beaches have an additional BLUE FLAG status.
BLUE FLAG
This flag is a recognition granted every year by the European Foundation for Environmental Education to beaches and ports that meet a series of requirements based on four established criteria: the quality of bathing waters, environmental information and education for its users , environmental management, security and the services and facilities they offer. In Xàbia, there are three beaches with blue flag status, awarded in 2022: Platja de la Grava, Platja de l'Arenal and Cala de la Granadella.
Click here to view the list of Blue Flag beaches across Spain.
---

---