Xàbia Històrica will enjoy first Summer Night experience this Friday
The business association recovers activities to boost trade in the historic centre.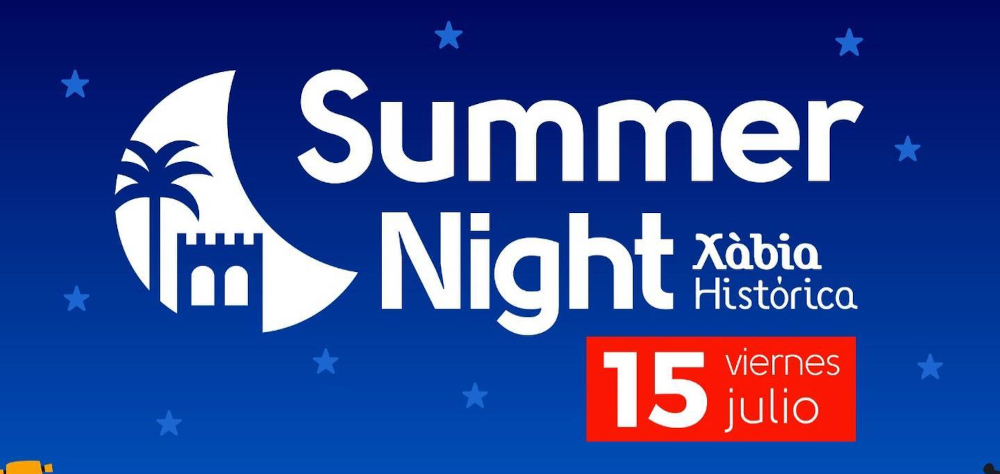 Monday 11th July 2022 · Mike Smith
Source: Xàbia Historica / XAD
After two years without summer activities in Xàbia Histórica, this year the zone's business association has organised the first Summer Night with the intention that people enjoy a different night shopping experience with workshops and games, family scavenger hunt, Lindy Hop dancing, Blues night and a musical atmosphere through the streets and squares to the rhythm of Batutxanga.
The first will be on Friday 15th July and you will be able to buy, dance, dine and have fun with a musical atmosphere to the rhythm of Batutxanga through the streets and squares of Xàbia Histórica, in addition to the following activities:
7.00pm ART DIDACTIC (Ronda Sur, 12) – shop, workshop and board games with mini games and presentation of La Fallera Calavera and Alakazum.

7.30pm FAMILY SCAVANGER HUNT in search of forgotten treasures, meeting point in the Plaza de la Iglesia.

8.00pm LINDY HOP Swing Dancing (Plaza de la Iglesia)

9.00pm BLUES NIGHT (Placeta del Convent)

At the end of the evening, LA LLUM offers a refreshing drink and dancing into the night.
The Xàbia Història Business Association explained that this special shopping campaign has been organised in collaboration with the Ayuntamiento de Xàbia and the Ministry of Sustainable Economy, Productius Sectors, Trade and Occupation.
The second SUMMER NIGHT will take place on Friday 12th August.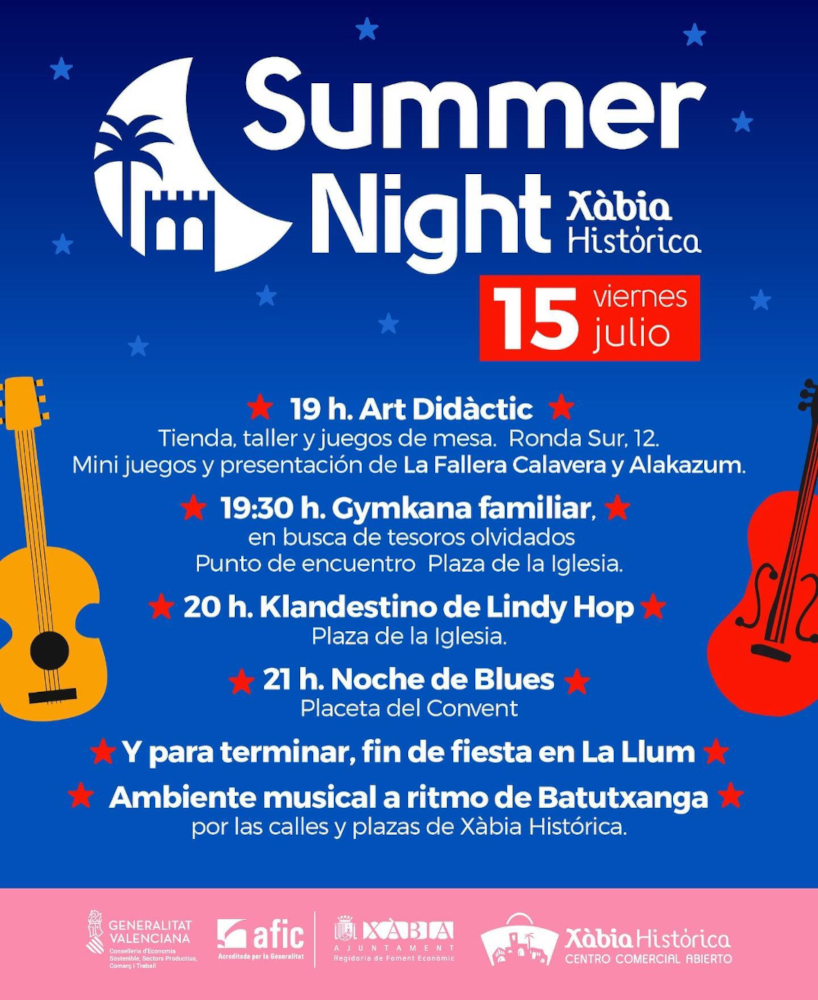 ---

---