130 boys and girls participate in Xàbia's summer school
The Department of Youth indicates that there are places left for this free service for the month of August.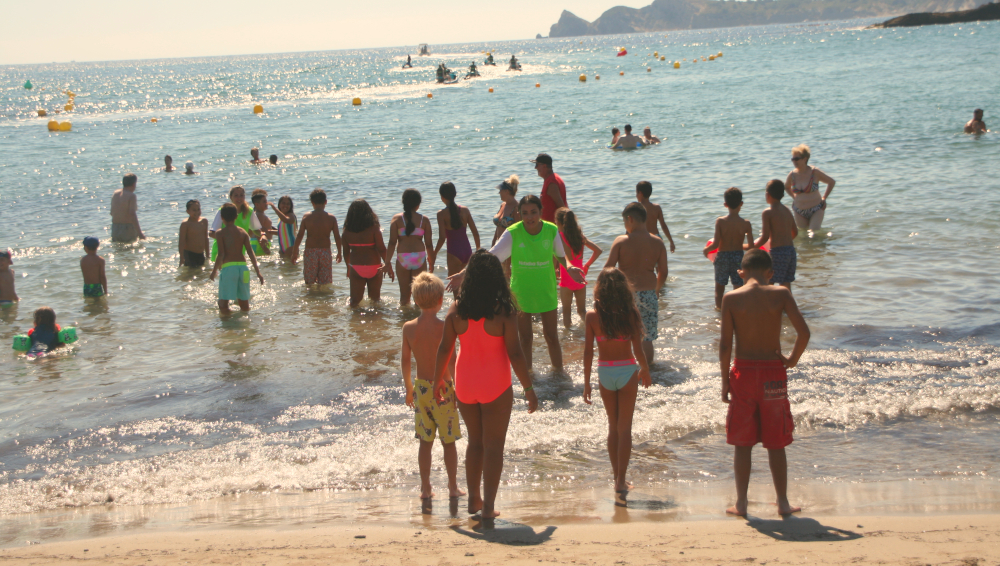 Monday 11th July 2022 · Mike Smith
Source: Ajuntament de Xàbia
Xàbia's Municipal Summer School, organised by the Department of Youth, has been able to help more than 100 families juggle their work responsibilities with keeping their children entertained during the summer holidays by offering a free educational leisure service on which 130 children are currently enrolled.
Launched on July 4th, the service will be operating until August 26th, offering numerous activities such as robotics, water games, football games and paddle surfing from 9.00am to 2.00pm Monday to Friday.
There are two groups, one for 3 to 10 year olds based in CEIP Graüll, and another for 10 to 14 year olds based in Play Jove in the Plaza de la Constitución. In addition to the activities in the respective centres, every Wednesday and Friday the two groups travel to the Arenal beach to enjoy some water activities.
The Department of Youth has confirmed that there are still spaces available for the month of August for this completely free service and interested parties can sign up their children through the Oficina de Atención al Ciudadano (OAC) in Portal del Clot.
The following documentation is required:
Photocopy of the DNI of the father, mother or guardian.
Photocopy of the family book (sheets where all members appear).
Photocopy of the declaration of the Personal Income Tax of the year 2020, either joint of the family unit, or individual of each one of the members that compose it. In the case of non-obligation to make the declaration, present a negative certificate from Hacienda.
Certificate of the degree of disability of the participant, siblings, mother, father or guardian if applicable.
Registration certificate
Single-parent family certificate if applicable.
In case of shared custody, regulatory agreement.
Working life of the parent or guardian.
For more information, interested parties can contact the Department of Youth at the Casa de Cultura (at 965 794 344 EXTENSION 3401) or email angels.oliver@ajxabia.org.
---

---