Access to Cap de Sant Antoni lighthouse and viewpoint will be closed at night
The closure aims to stop the gatherings of people for illegal drinking parties.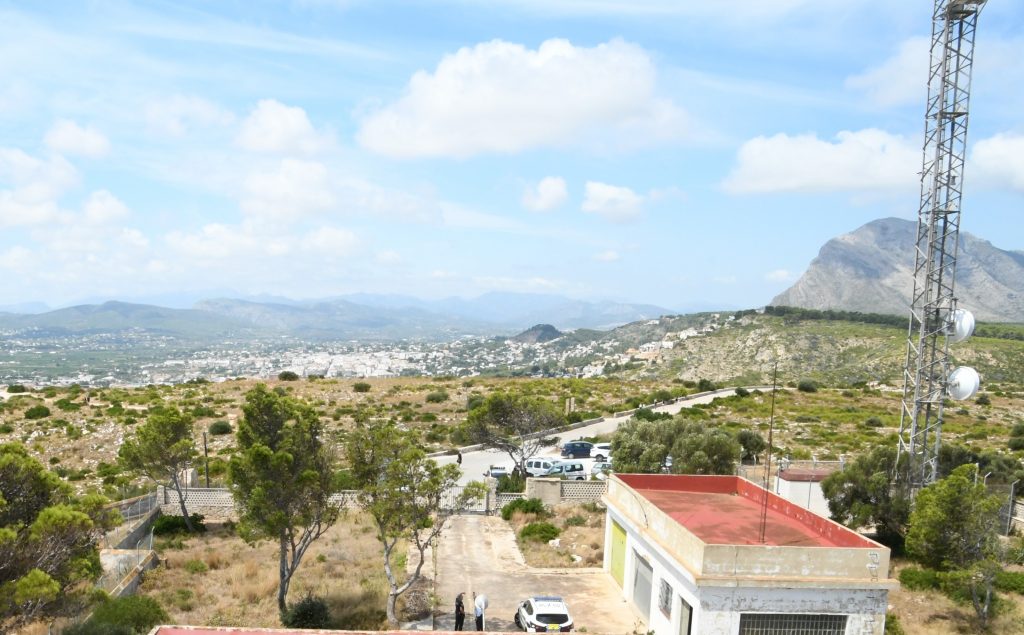 Friday 6th August 2021 – PRESS RELEASE with Mike Smith
---
Xàbia Council will be closing access to Cap de Sant Antoni at night from today Friday 6th August in a bid to prevent the gathering of people for illegal street parties – botellones – which are in violation of the current health and safety protocols in place to the prevent the spread of the coronavirus infection.
The decision has been taken with the authorization of the Government Sub-Delegation (since the road CV-7362 falls under the responsibility of the Guardia Civil Traffic unit) in response to a proposal from the local police force after several parties and gatherings of people and vehicles in recent evenings in the area between the viewpoint and the lighthouse. This week, around 50 cars and 100 people had to be removed by a joint operation between the local police and the Guardia Civil.
Mayor José Chulvi explained that, in addition to the inconvenience to the local residents and impact of a protected area of great environmental value, the measure also responds to reasons of public safety. "It is a very sensitive forest area in danger of fires, with a large number of residents that we have to watch over and that in case of emergency or need for evacuation has a single entry and exit access."
He added that there is also the danger of personal injury or even death from falls if a person has been drinking alcohol in an area that is surrounded by high steep cliffs as well as the logistical difficulty in removing groups which fail to comply with the necessary health measures in place to prevent the spread of COVID-19 when the illegal party is in full swing.
The closure of the road will be carried out by means of luminous warning beacons at the point in the road where the picnic area is located (and where the houses end), with additional warnings at the entrance to the road from both the Xàbia and Dénia sides, at the Monastery, and at Calle Cuesta de San Antonio. The closures will be maintained until it is verified that there is no longer any risk of gatherings.
---