Residents of Castellans invited to informative meeting regarding connection to sewage network
The work on Montgó 3 sewer pipe will begin on August 30th.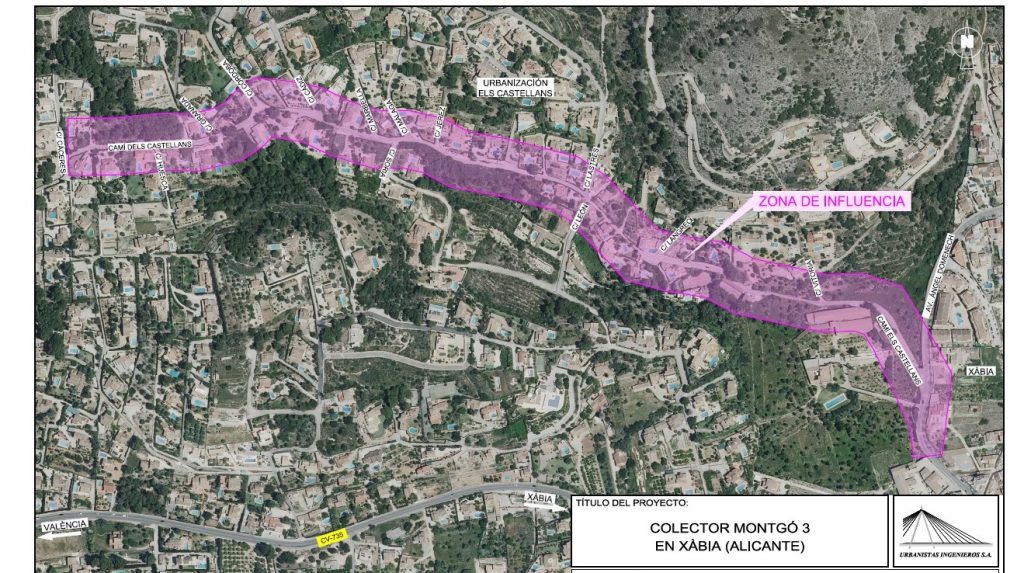 Friday 6th August 2021 – PRESS RELEASE with Mike Smith
---
The Department of Urbanism and Works has organised an informative meeting for residents of the Castellans zone for next Wednesday 11th August at 7.00pm in the auditorium of the municipal museum to inform them about the planned sewage connection project – Montgó 3 – which is due to start at the end of the month.
The 330,000 euro project, which will be carried out by Categor Obras y Proyectos SL, will be connecting houses in the area to the municipal sewage network, work which is scheduled to take some 2½ months to complete.
Councillor Isabel Bolufer (Urbanism) explained that houses which are located within 100 metres of the new sewage pipe (which will run underneath Camí dels Castellans from Carrer Cáceres to its junction with Avenida Ángel Domenech) will be obliged to connect to it and the council want to explore the possibility of simultaneous public works with private ones for such connection, since they would also affect the public highway.
The councillor encourages all residents to attend the meeting on a matter of great interest and in which they will be able to discover more technical information on the project and clarify any doubts which they might have. And, aware that a large number of foreigners live in the Castellans zone, staff from the Help Desk will be on hand in case there are people who have problems with the language.
Access to the auditorium is via the door in Calle Major, close to the corner with Calle Primicias, and almost opposite Embruix restaurant.
The Montgó 3 project is the first phase of a municipal plan to expand the sewage network , an investment of around 8 million euros which will connect some 900 homes to the public network and stop the discharge of wastewater into septic tanks, thus reducing the potential for underground seepage.
---