The regional tourism secretary visits Xàbia to report on "NextGenerationEU" recovery plan
The Comunidad Valenciana will be receiving close to 1,000 million euros of EU funds for the recovery of tourism in the region.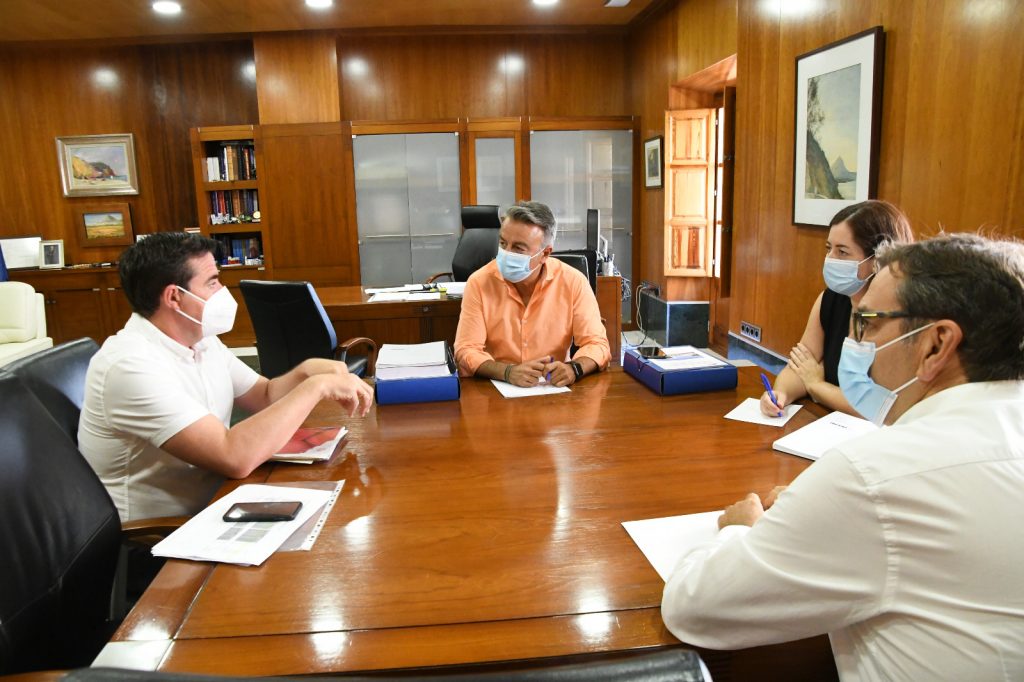 Saturday 7th August 2021 – PRESS RELEASE with Mike Smith
---
Mayor José Chulvi has met with the regional tourism secretary, Herick Campos, who has been holding working meetings with the main tourist destinations in the region to inform them about the "NextGenerationEU" recovery plan, an initiative which is financed with European funds, of which the Comunidad Valenciana will receive close to 1,000 million euros over the next three years.
Councillors Montse Villaverde (Grant Management) and Toni Miragall (Tourism) also attended the meeting in which Campos was able to explain the opportunities that this recovery plan represents for destinations and tourism companies; in the case of Xàbia, the funds will serve to prepare a tourism sustainability plan, a strategic tool to shape the tourism management that has been developed in recent years as well as promote projects that contribute to innovation, tourism intelligence, batter accessibility to the environment, and great resilience in the face of circumstances such as the pandemic.
Among the project that could quality for this line of aid is the conversion of the Cap de Sant Antoni lighthouse in an environmental visitor centre and the semi-pedestrianization and enhancement of the Primer Muntanyar stretch of coast between the port and the Arenal.
Campos also provided municipal officials with the data of aid granted to companies in the sector within the recovery actions due to the pandemic which, in the case of Xàbia, amounts to more than 274,000 euros which has already been paid to the beneficiaries.
---