A dedicated beach for dogs is "not possible" in Xàbia
Councillor Toni Miragall (Beaches) admitted that it was very complicated to find an area to dedicate as a pet-friendly beach.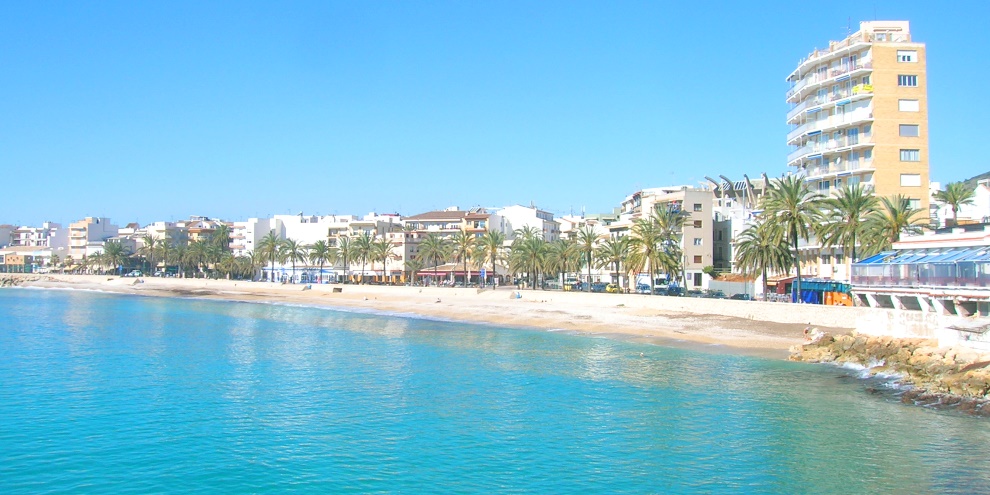 ---
Thursday 7th April 2022 – Mike Smith
Source: original article – Carlos López (Xàbia AL DÍA)
---
Xàbia Council has admitted that it "does not see any possibility" of creating a dedicated space on the coast of the municipality so that pet owners can enjoy bathing with their pets.
This was revealed by the councillor Kika Mata (Services) during the last council plenary session held a few days ago in response to an enquiry from the C's spokesperson, Enrique Escrivá, who asked again if the local council was planning to create a beach for dogs for this summer season.
Mata explained that Xàbia "has 25 kilometres of coastline" and stated that they had not "found any corner" in which such a dedicated space could be created. Councillor Toni Miragall (Beaches) confirmed this by explaining that "we have 800 metres (of beach) in Arenal, 400 in Grava, and in Montañar… there is a little more" and underlined that "it is difficult to put a marked off area for dogs, it is very complicated".
In the debate, Juanlu Cardona (PP) intervened, who proposed that part of the beach of the Primer Montañar could be enabled for this purpose, a stretch close to the Cala de Ministero, since access is not so easy for bathers. The debate stopped there.
In August 2019 Rescate Animal Marina Alta (RAMA) opened a petition on the website change.org to collect signatures demanding the Xàbia Council dedicated area along the coast for the 10,000 plus dogs which were registered in the town. The petition collected over 1,600 signatures.
A few years ago, the Coastal Law was modified to include the prohibition of dogs on the beaches in the summer season. Since then, there have been many municipalities that have been encouraged to set up beaches for the enjoyment of bathers and their dogs.
According to the website RedCanina.es, the Alicante Province has 11 pet-friendly beaches, including Dénia, Calp, Altea, Villajoyosa, Campello, Santa Pola, Torrevieja and the city of Alicante itself.
---
---