94% of municipalities in Valencian region are now at minimum risk level
The 14-day IA rate for the Comunidad Valenciana is the lowest of any autonomous region in Spain.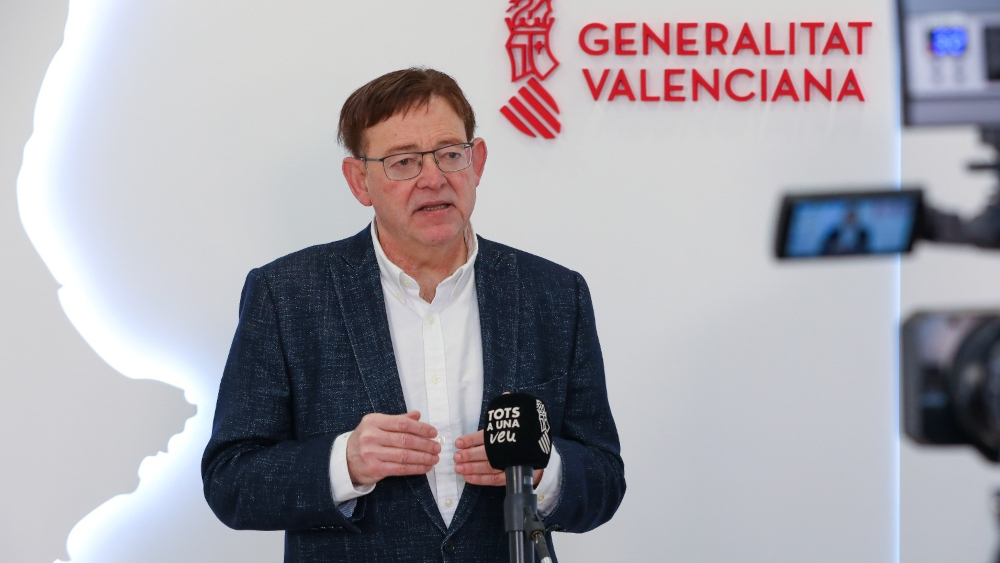 Sunday 21st March 2021 | PRESS RELEASE, translated by MIKE SMITH
The president of the Generalitat Valenciana, Ximo Puig, has reported that 94% of all municipalities in the Comunidad Valenciana – 508 of 542 – have ended the week with a minimum risk of coronavirus spread, registering a 14-day IA rate of less than 25 cases per 100,000 inhabitants.
In addition, there is no municipality in the region that it is a high or extreme risk of infection spread, that is having a 14-day IA rate of 150-250 in the case of the former, and other 250 for the latter.
The 14-day IA rate for the whole of the Comunidad Valenciana has dropped to 33 cases per 100,000 inhabitants, the lowest rate of any autonomous region in the whole of Spain, and one of the lowest in Europe.
The president made his statement after analyzing the latest health situation and its evolution across the region in a meeting with the Minister of Public Health Ana Barceló. "This is the path, that of maximum prudence, which, thanks to the efforts of all Valencians, has led us to a position in which we are one of the regions in Europe with the lowest incidence [of coronavirus]."
The Municipalities at Low or Medium Risk
Low Risk (14-day IA rate 25 to 50): Alcalà de Xivert, Santa Magdalena de Pulpis, Benlloch, Cabanes, Oropesa, Torreblanca, La Llosa, Gilet, Puçol, Rafelbunyol, Utiel, Xirivella, Picanya, Torrent , Alberic, Benirredrà, Gandia, Calp, Barxeta, Genovés, Llocnou d'En Fenollet, Finestrat, La Vila Joiosa, Pinós, Catral and San Miguel de Salinas.
Medium Risk (14-day IA rate 50 to 150): Almassora, Xilxes, El Puig, Massamagrell, Pobla de Farnals, Benetússer, Sedaví and L'Alcúdia de Crespins.
The latest figures show that Xàbia has a 14-day IA rate of 7.25.
---
Information Source
Press Release – Generalitat Valenciana
---