Ximo Puig highlights the economic and employment improvement in the province of Alicante
The President of the Generalitat has attended the inauguration of Carlos Baño as the new President of the Alicante Chamber of Commerce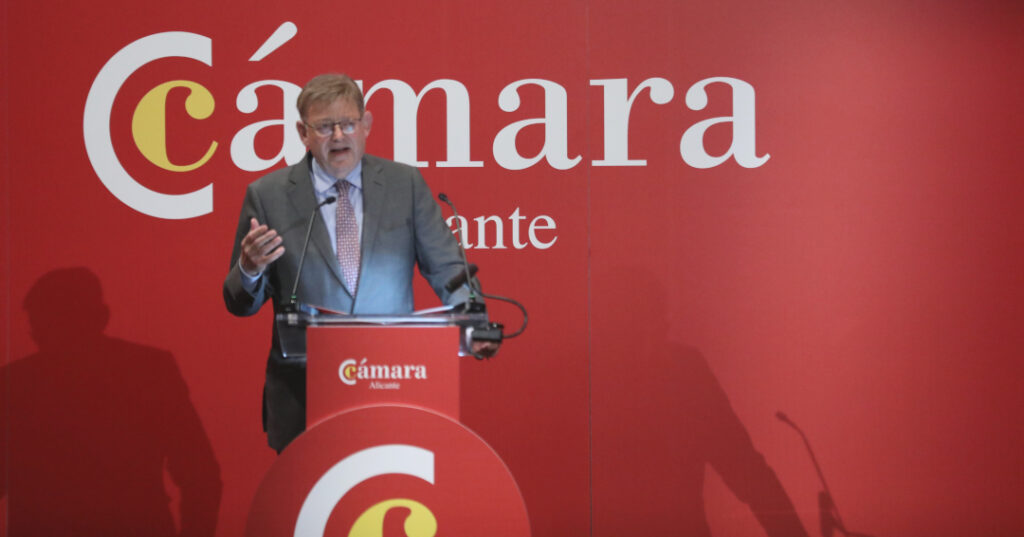 Wednesday 29th June 2022 – Mike Smith
Source: press release – GVA
The President of the Generalitat Valencia, Ximo Puig, highlighted the economic and employment improvement in the province of Alicante, and said that it is the "engine of innovation" of the Comunidad Valenciana.
This was stated during the inauguration of Carlos Baño as the new president of the Chamber of Commerce of Alicante, which was also attended by the Minister of Finance and Economic Model, Arcadi España, and the Minister of Sustainable Economy, Sectors Productive, Trade and Labor, Rafa Climent.
During the event, the head of the regional government has explained that the province of Alicante leads the increase in employment in the Comunidad Valenciana, with an increase of 7.6% in the last year, whilst the issue of indefinite contracts has grown by 256%, and the creation of companies has risen by 4.7%, which leads to the increase in exports and the number of tourists visiting the region.
He also said that the social dialogue and stability generated have contributed to these results and urged the business community of Alicante to take advantage of this situation to continue moving forward. He also pointed out the opportunity for European funds to boost digitalisation and sustainability, improve the profitability of business projects, as well as achieve full employment.
The president offered his collaboration to the president of the Alicante Chamber of Commerce, as well as the business community, trade unions and other administrations to "continue to generate the greatest space of opportunities in the Comunidad Valenciana and especially in Alicante" and continue to attract to "many companies that are interested in investing in the Comunidad Valenciana," he explained.
Finally, the head of the regional government referred to the main investments of the Generalitat Valenciana in the province of Alicante, and in particular the 158 million euros invested in the Alicante Tram, 100 million euros in the Intermodal Station and 250 million euros in the future Tram Dénia-Gandia, as well as the reform of the General Hospital of Alicante, which will involve an investment of 33 million euros.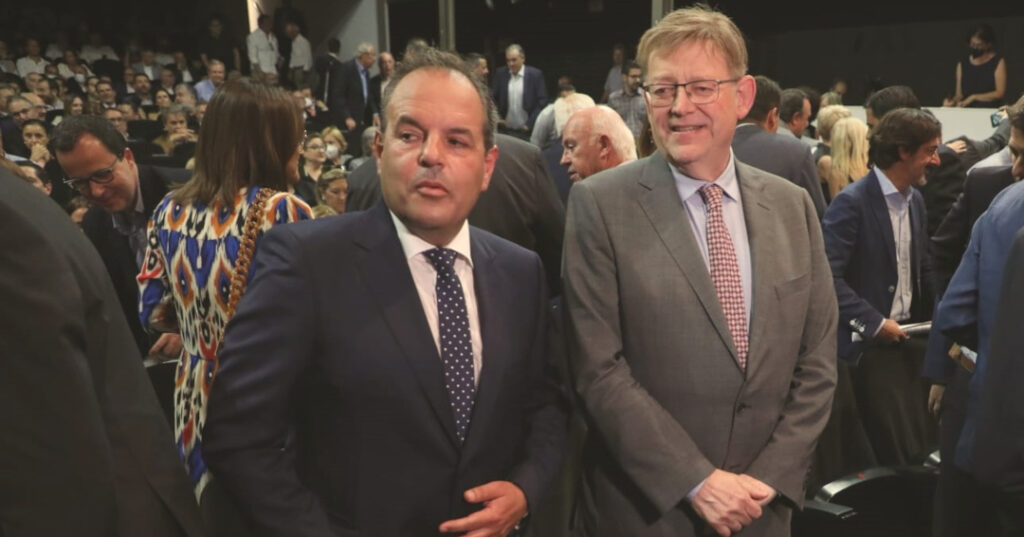 ---

---