Xàbia's hospitality sector take to the streets in protest
The mobile protest will insist that "the hospitality industry is not the problem".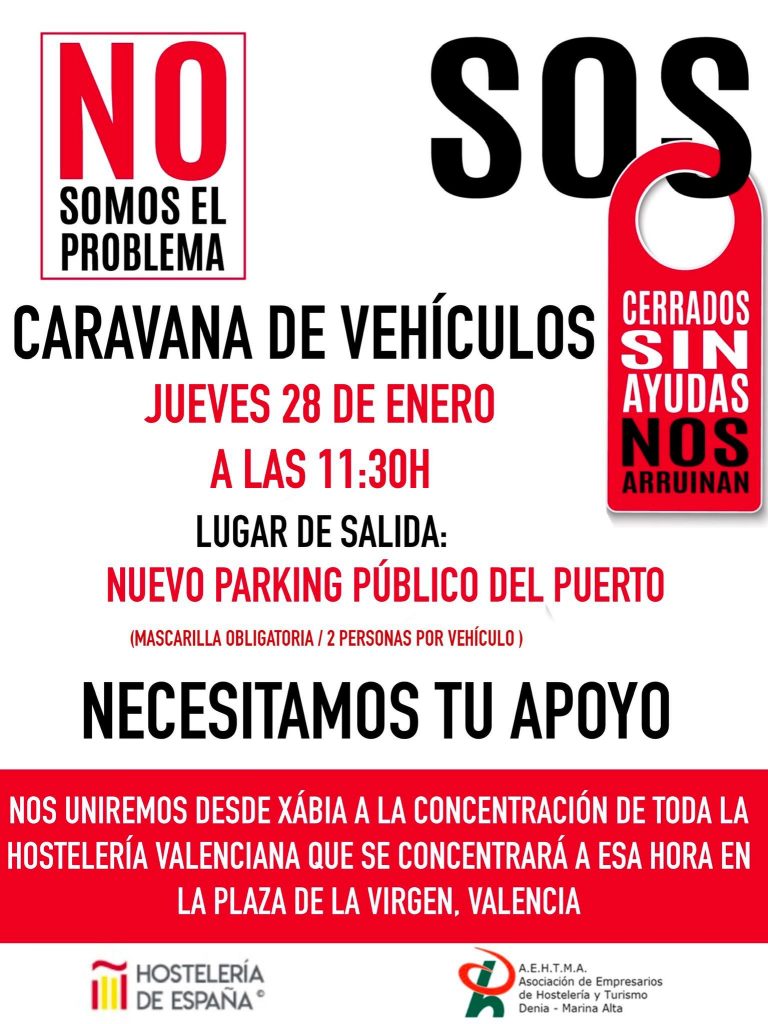 Wednesday 27 January 2021 | CARLOS LÓPEZ (Xàbia AL DÍA)
The hospitality sector is mired in a serious crisis as a result of the decisions that politicians make from one day to the next in order to face the coronavirus pandemic and that is why business owners in the sector have planned a mobile protest in Xàbia this Thursday.
The representatives will be travelling in their own cars, respecting all necessary health protocols on maximum occupation and the wearing of face masks. They will leave the new car-park in the port at 11.30am and travel in convoy through the streets of the port, the Arenal and the town, and finish up at the car-park next to the bus station in Avenida Palmela.
The newly-formed 'Federación de Organizaciones de Xàbia', which has brought together the town's business associations and restaurant association (ARX), has assured the public that the mobile protest convoy has "all the permits" from the authorities.
The protest is an extension of a larger demonstration also planned for Thursday in the city of Valencia, organised by the associations that represent the hospitality industry in the Comunidad Valenciana, amongst them being the 'Marina Alta Hotel and Tourism Businessmen Association' (AEHTMA) of which ARX forms part.
Both demonstrations are intended to show that "the hospitality industry is not the problem" whilst asking for help from the regional government administration as well as applying pressure for facilities or discounts in the payment of taxes, such as the reductions in social security contributions when having to close the premises by legal imperative.
Click below to read more on this story in Spanish on Xàbia AL DIA

---