PHOTO GALLERY – Moros i Cristians 2023 Visit to the Historic Centre
The troops of the Moors and Christians made the traditional visit to the historic centre of Xàbia to make an offering of flowers.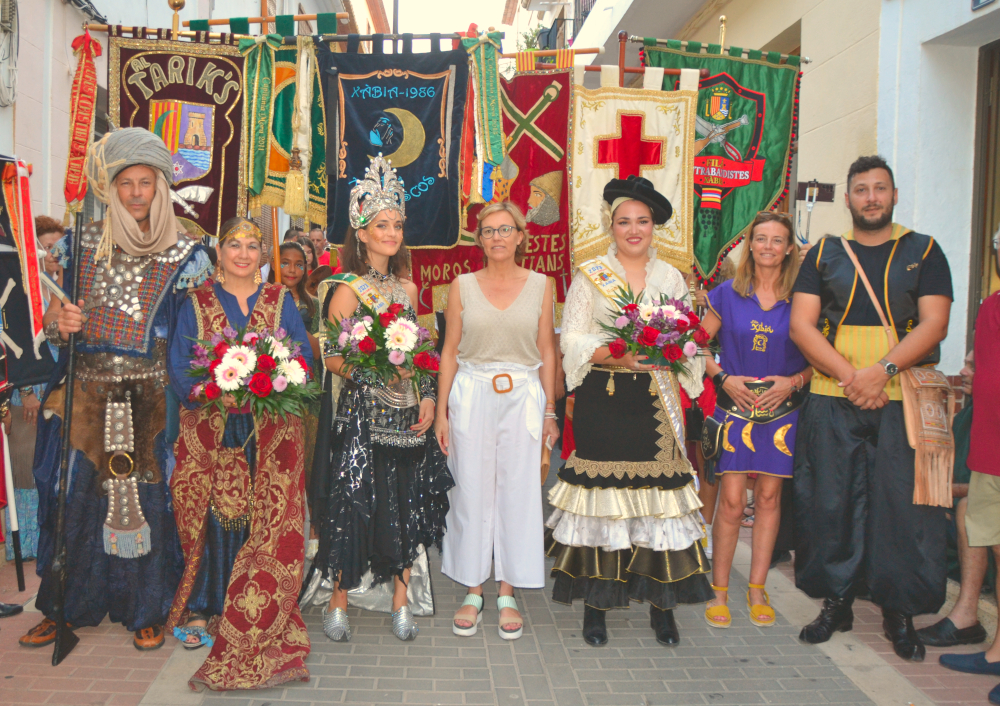 Wednesday 19th July 2023
Text: Mike Smith | Fotos: Fay Hughes
On Tuesday evening, the troops of the Moors and the Christians visited to the historic centre of Xàbia, a traditional act which marks the start of five great days of intense fiesta as streets of the port fill with gunpowder, music, colour and camaraderie.
The offering of flowers to Sant Jaume, the patron saint which these great festivities honour, is an important act in the programme every year. The image of the saint sits in a niche in Carrer del Ravelet, once called Carrer de Sant Jaume, and, after visiting the Arenal on Monday evening, the troops gathered to parade informally through the historic centre in order to involve the whole town in these celebrations.

Flying their colourful standards, the 'filaes' followed the traditional route from the Plaza de la Marina Alta, Avenida Príncipe de Asturias, Placeta del Convent, Ronda Colón, Calle Virgen de la Merced and Carrer Foguerer to arrive at Carrer del Ravalet, ready to parade together to the beat of their respective marches through the narrow streets.
Standard bearers Indira Rosa Cardona (Moors) and Natalia Moya (Christians) were accompanied by the 2023 Captains Vicente Montaner and Merche Llidó from Filà Almoriscos in carrying their special bouquets to the niche where, to great applause from the troops of both sides as well as residents of the street and the general public, they made the traditional offering.
The troops were also accompanied by the Xàbia Music Band, which played marches for both sides as well as the famous pasodoble 'Xàbia' during the offering. The act was also attended by mayoress Rosa Cardona and councillor Mavi Pérez (Fiestas) who accompanied the president of the Board of the Moors and Christians Xàbia, Abel Moll, in the procession.
Finally, as is tradition, the residents of the street who had dressed the balconies with flags bearing the image of the saint, offered coca-aria, mistela and soft drinks to all the participants on another very warm summer evening.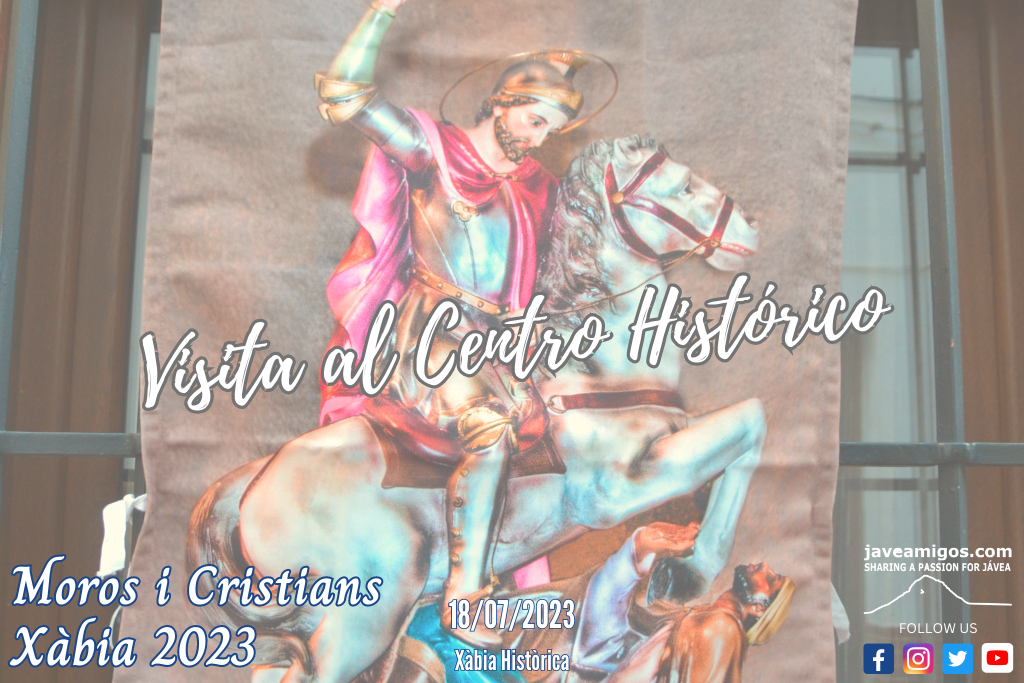 ---
---